Buckingham Palace Is Hiring: Here's What It Takes To Work For The Queen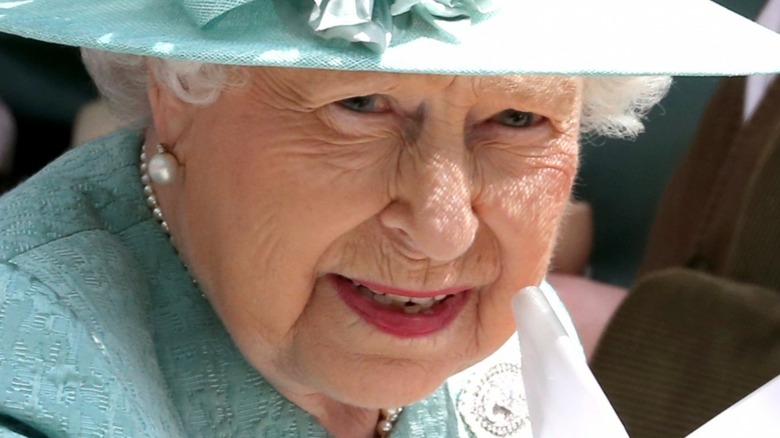 Cubankite/Shutterstock
Looking for a job? Now's a good time for it as employee shortages continue to support a "seller's market" for job seekers. More and more retailers are starting to get on board with the idea of a more-or-less livable wage, too, with Costco offering $16 an hour as starting pay and Hobby Lobby $17! Even McDonald's is reportedly considering a universal wage hike to $15.
Oh, so you have higher aspirations than that, you say? Well, it's likely Alton Brown has filled his job posting for social media manager since it's been a few months since he posted it. If you're amenable to relocation, however, you might want to check out a few new job postings on an overseas website: the job recruitment center for the royal household! Yes, if your application is successful (and your work visa approved, and passport up-to-date), you could find yourself commuting to work at a palace! Or, in the case of one very special job, you might not even need to commute at all.
These are the jobs Buckingham Palace is looking to fill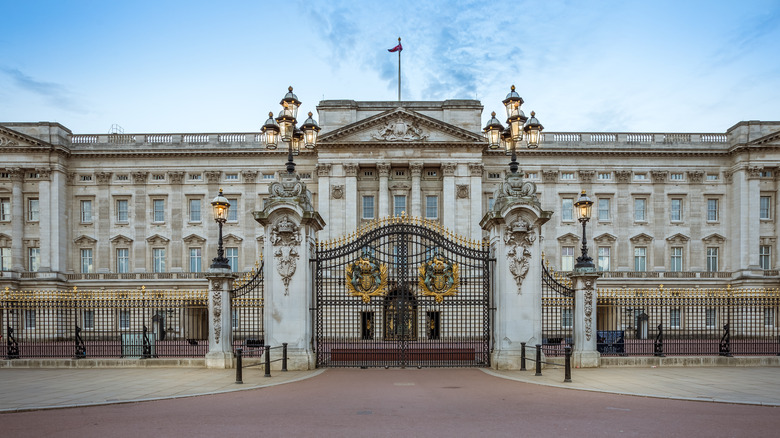 HVRIS/Shutterstock
Are you a data analyst with experience in project management? Buckingham Palace is looking for you! The palace building needs major structural overhauls for the first time in 70+ years, and there are projects needing management and data needing to be analyzed. Per the listing for the job on the royal household's website, you'll only have to work 37.5 hours a week (meaning you won't have to work 8 ½ hours a day to cover that ½ hour lunch break), and you'll earn £35,000 per year, which is approximately $47,000. You could also apply for the office manager position, also in the project management department, but that position only pays £30,000 (about $40k), according to the listing. If you're more the service desk analyst type, you'd get to work for the Privy Purse and Treasurer's Office! Doesn't that sound fancy? Unfortunately, the royal household's site lists starting pay for the position at just £22,000 (about $32k), which is slightly less than you'd make working a full-time entry-level job at Hobby Lobby.
The real plum, however, is the demi chef de partie position in the catering department of the Master of the Household's Office. From the job description, this appears to be fancy talk for assistant pastry chef. You'll work 5 days out of 7, but your schedule may vary according to need. The salary isn't listed, but when a similar position posted a few years ago, Insider reported it at £22,076 (just under $30k). Luckily you won't have to worry about rent since it comes with super-sweet perks: "live-in accommodation ... with meals provided."
Other royal palaces are also looking for workers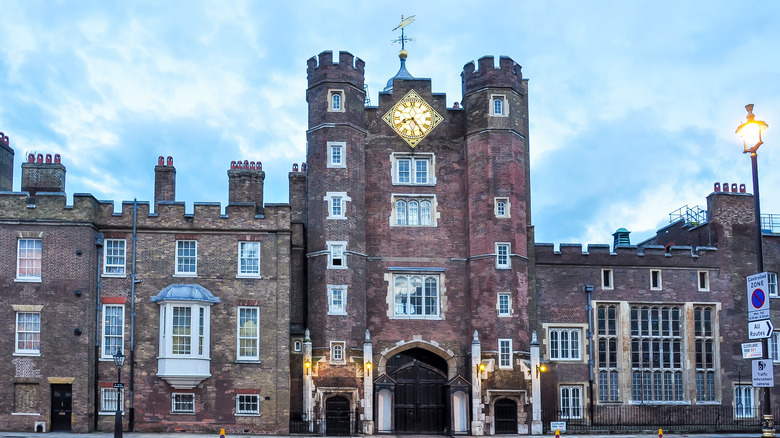 Mistervlad/Shutterstock
Buckingham Palace isn't the only royal residence with job openings, according to the royal household hiring portal. If you prefer working at Windsor Castle, you'll need to have the requisite skills to toil as a gardener or retail assistant, while Windsor Home Park is looking for a warehouse driver/operative and a warehouse and fulfillment supervisor. The Palace of Holyrood House is looking to fill a rather grand-sounding warden role, which is basically a visitor services assistant position and is also weekends-only. Holyrood House is also in need of a marketing and business development manager if that's more your kind of thing.
St. James Palace offers perhaps the widest range of opportunities. The royal household is looking for a loans manager (only while the current one is out on maternity leave) as well as an office and facilities assistant. The royals also have a website listing current vacancies in royal households. Per current listings, the Prince of Wales and the Duchess of Cornwall as well as the Duke and Duchess of Cambridge are in need of staff based out of St. James. They're looking for a research and project officer, a purchase ledger assistant, and a finance manager, all of these for 18-month contracts. 
Fancy applying for any of these positions? Well, as they say, the best of British luck to you since there's bound to be no shortage of local applicants eager to get the inside scoop on what really goes on behind the scenes in a royal palace.