All Of The Celebrities That Hailee Steinfeld Has Dated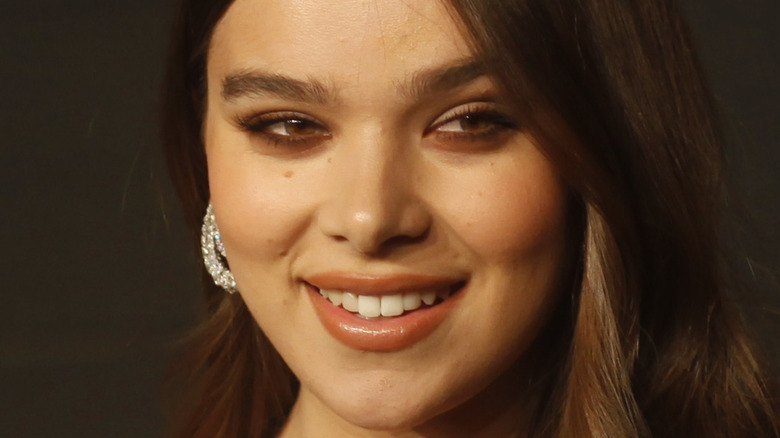 udo salters photography/Shutterstock
Audiences everywhere fell in love with Hailee Steinfeld when the actress made her debut in "True Grit" in 2010 at just 13 years old (via Hollywood Reporter). Steinfeld reportedly bested 15,000 other young girls auditioning for the part of Mattie Ross, proving she could hold her own against the film's star, Jeff Bridges.
Steinfeld had a few credits to her name at the time, but "True Grit" was the actress's breakthrough role for which she was nominated an Oscar for Best Supporting Actress. "It's something I dreamed about my whole life," Steinfeld said at the time. "It's so amazing to finally be here" (via Hollywood Reporter). 
From there, Steinfeld went on to achieve more success, appearing in the popular films "Pitch Perfect 3" and "Edge of Seventeen" and even kickstarting her music career (via Billboard) Today, Steinfield is busy starring in "Dickinson" as the poet Emily Dickinson and will soon appear in Disney+'s "Hawkeye" series, per IMDb.
Given that Steinfeld grew up around the entertainment industry, it only makes sense that her love life would be centered there as well.
Steinfeld's first (confirmed) Hollywood boyfriend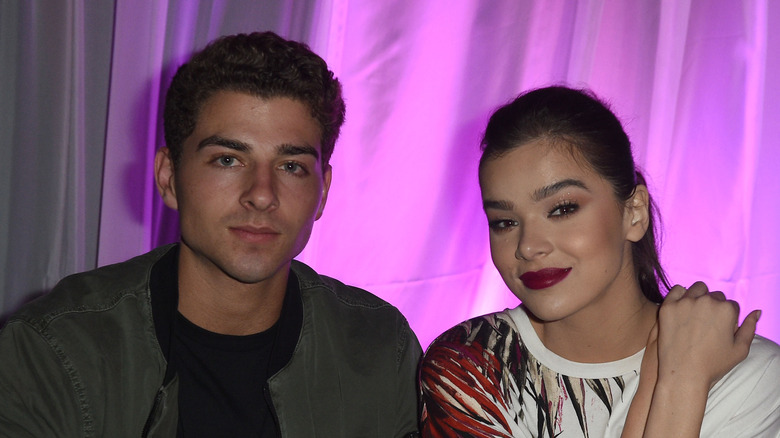 Joshua Blanchard/Getty Images
Like with any actress, as Hailee Steinfeld matured, rumors flew about who she might be dating — from pop superstar Justin Bieber to Steinfeld's "Romeo and Juliet" costar Douglas Booth (via PopSugar). However, Steinfeld wasn't in a relationship with either of these fellow young stars. Instead, she was dating Cameron Smoller. 
While seemingly not as much is known about Smoller, it turns out his older brother, Cully Smoller, is best friends with model Gigi Hadid and once served as her personal assistant (via Teen Vogue). Steinfeld and Smoller began dating in 2016 and made their red carpet debut in January 2017 at the W Magazine Celebration of the Best Performances Portfolio, where Steinfeld was amongst those being celebrated. The pair didn't shy away from expressing their affection for each other via Instagram, either, with Smoller posting a picture of the two together on the beach and the accompanying caption "Dis one" (via Teen Vogue).
Despite the good times that the two shared, Steinfeld and Smoller split towards the end of 2017, and not long after that, the star was spotted with a different celeb boyfriend.
Steinfeld's relationship with a One Direction star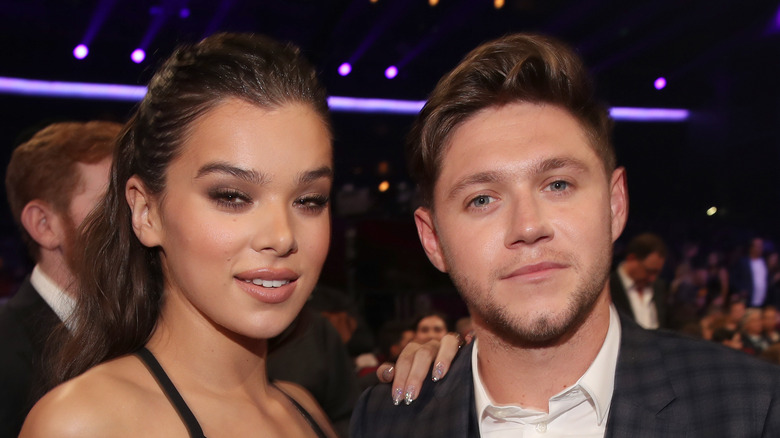 Chris Polk/ama2017/Getty Images
Sometimes a friendship can grow into something more, and such was the case with Hailee Steinfeld and former One Direction member Niall Horan.
"Happy birthday to the loveliest person on the planet and one of my best friends @haileesteinfeld," Horan wrote in an Instagram post in December 2017 (via PopSugar). A few months later, the pair were spotted on a date, and from there, more date nights followed — including one at a Backstreet Boys concert (via Meaww)!
Steinfeld kept the relationship fairly under wraps, telling Us Weekly, "I feel so lucky that [my fans] care enough about me to know what I'm doing every second of every day, but I think that sometimes it's hard for people in general to realize that there are boundaries to a person's life and personal life."
When Steinfeld did open up about Horan, she did so without naming any names. "When you fall in love, you pick up on the tiniest things about yourself," she told Cosmopolitan. "I am one to spread out...take up every inch of space. Now I don't want to do that anymore. I want to make as much room for you as possible." However, the pair split in December 2018 — and if Steinfeld's lyrics on her song "Wrong Direction" are any indication, she no longer has the friendliest feelings towards the pop singer (via J14).
According to Affair Post, Steinfeld hasn't publicly dated any celebrities since, which is understandable considering her constant rotation of projects.