Did Donald Trump Ever Bring Up His Kids When Arguing With Melania?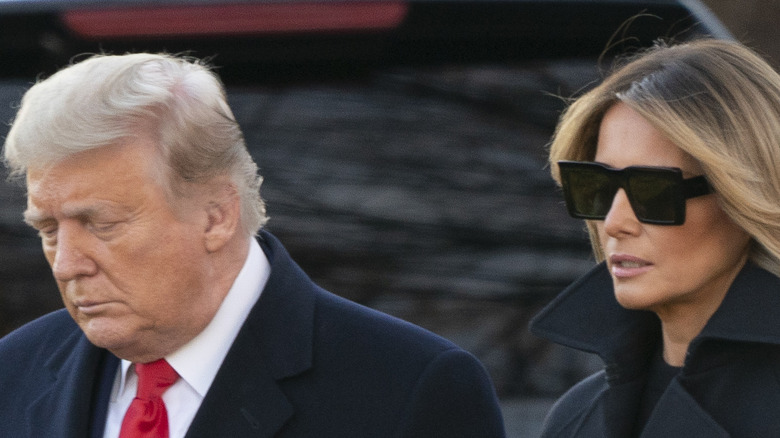 Bloomberg/Getty Images
The relationship between former president Donald Trump and his wife, Melania Trump, has been a center of debate since before the Trumps even entered the White House. According to OK! Magazine, Melania has the relationship with her husband down to a formula. "She has their relationship down to a science," a source close to the couple told the magazine. "She does what she wants and also continues as Mrs. Trump, so it's unlikely to expect much out of the order at this point."
Another source told Yahoo! News that they believe the relationship between the couple is strictly business. "I do believe it is a transactional marriage. Donald got arm candy, the Vogue cover legitimized Melania which legitimized Donald as well, and Melania got two dynamic decades," the source revealed. 
The legitimacy behind the couple's marriage has been the center of debate for years, and more information from behind the scenes continues to come out since the Trump administration has left the White House. As it turns out, there was a lot of arguing that unfolded behind closed doors, and the former president's children may have been brought up often.
The couple reportedly fought about Trump's children, specifically about Ivanka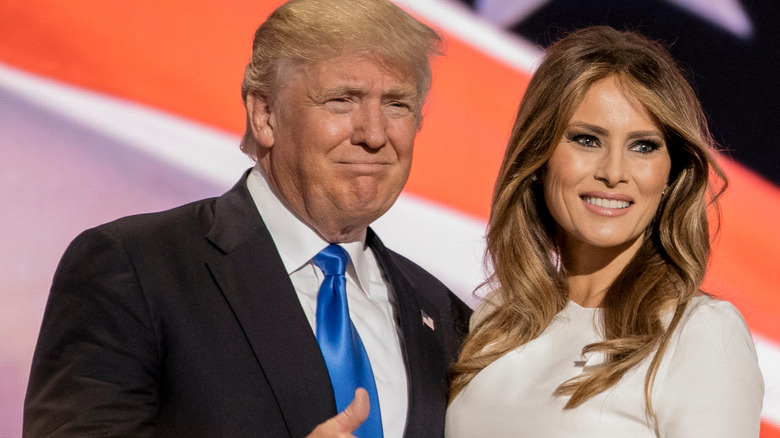 mark reinstein/Shutterstock
According to Stephanie Grisham's new book, "I'll Take Your Questions Now: What I Saw at the Trump White House," Melania Trump and Ivanka Trump had a less than stellar relationship (via Yahoo! Entertainment). That strained relationship led to arguments between Melania and Donald Trump, who made his feelings about Ivanka being his favorite child fairly obvious (via Refinery29).
According to SheKnows, Ivanka was referred to as "The Princess" by White House staffers and Melania alike. She was often involved in things that those working close to the president thought she shouldn't be. Even Melania reportedly felt that way, but Grisham claims in her book that Melania was able to keep her feelings about her distaste for Donald's daughter to herself. She said that Donald "never once indicated any awareness of tensions between Ivanka and Melania," but it was still an issue between the couple. "I did learn that every once in a while the president and first lady would argue about the fact, as he put it to her, that 'you don't like my kids,'" Grisham writes in her book, as noted by Yahoo! News.
While many critics of the family believe that the Trump marriage is far from legitimate, Grisham shared, "Both of the women, Melania and Ivanka, were important to him, and it wasn't in his interest to take one side or the other," so maybe there was some genuine love between the two?