How Rami Malek Caught Kate Middleton Off Guard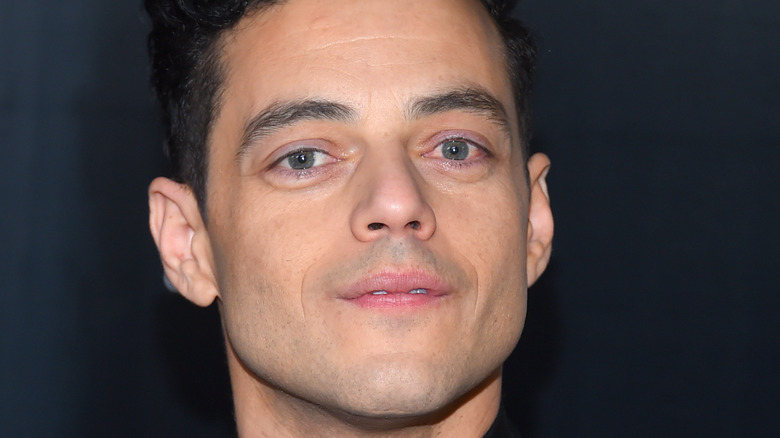 DFree/Shutterstock
Rami Malek has had his fair share of brushes with the Royal Family over the years. Most recently, the actor was seated behind Prince William and Kate Middleton at the London premiere of his new film, "No Time to Die," the latest installment in the James Bond franchise (via Yahoo!). Malek thought that Prince William really enjoyed the film, based on the Duke of Cambridge's body language, though William hasn't divulged his personal opinion of the movie yet. This isn't the first time the California native has commented on the perceived reactions of a Royal Family member, as Malek had an interesting interaction with the Duchess of Cambridge a couple of years prior.
Malek initially met Prince William and Kate Middleton during the 2019 BAFTA Awards. The 40-year-old actor was nominated for his performance as Freddie Mercury in "Bohemian Rhapsody," and he won the BAFTA for Leading Actor later that evening (via BAFTA). Somewhere amid the excitement of attending the ceremony and winning his award, Malek had a conversation with the Duchess of Cambridge that apparently caught the poised royal off guard.
Rami Malek's comments about motherhood caught Kate Middleton off guard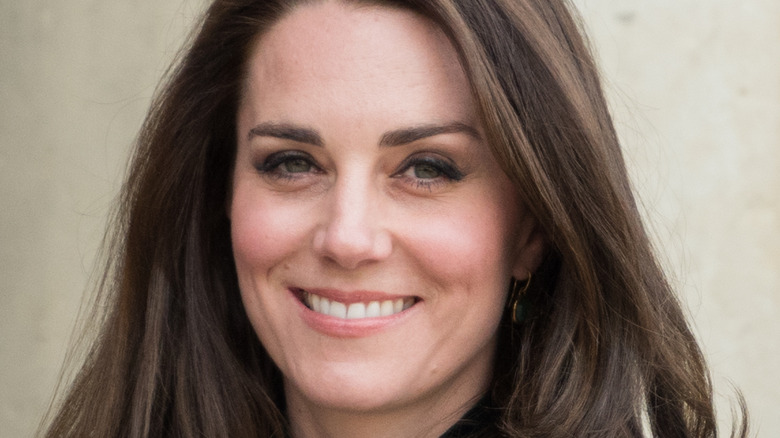 Frederic Legrand - COMEO/Shutterstock
During an interview with Jimmy Kimmel, Rami Malek opened up about the time he caught Kate Middleton off guard at the 2019 BAFTA Awards. "I just looked at Princess Kate at one point and I said, 'This must be exhausting.' And she said, 'Why?' And I said, 'You just had a baby, right?'" Malek told Kimmel (via Us). The actor was referencing the recent birth of the Duke and Duchess of Cambridge's third child, Prince Louis. Malek said that Middleton had been taken aback by his question and didn't immediately respond.
The "Mr. Robot" star then went on to ask the Duchess of Cambridge how she was doing, at which point she asked him how he was doing in lieu of answering his question (on YouTube). Undeterred by Middleton's apparent hesitation to discuss her personal life, Malek said, "You know, if you ever need time off, I'm backup for you," and offered to babysit for Middleton and Prince William (via Us).
Apparently Middleton continued to maintain her poise throughout the interaction, and Malek finished his story by saying, "[She] had that look of, in the most elegant, professional, royal way, [and said], 'Yes, it's a lot having a kid.'"
We wonder if his interactions with the Duchess of Cambridge were more successful at the "No Time to Die" premiere.