Did Ivanka Trump Really Have To Convince Donald To Give John McCain This Final Honor?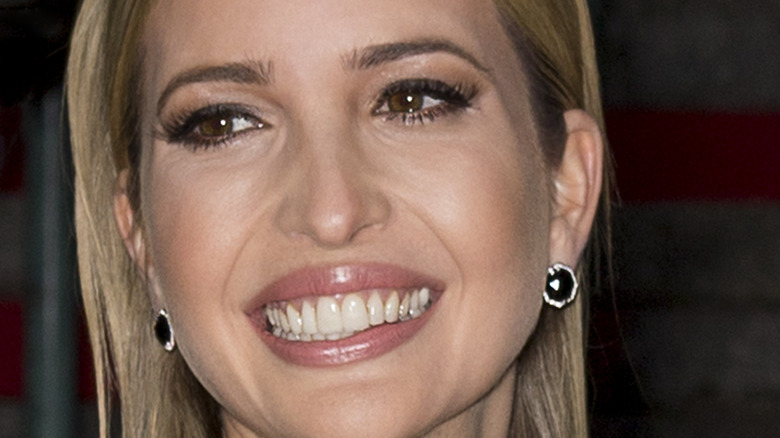 Ovidiu Hrubaru/Shutterstock
It's no secret that former president Donald Trump and late senator John McCain had a volatile relationship. According to USA Today, the issues began long before Trump entered the White House. When it came to McCain's military service, Trump had been critical since the year 2000. Eventually, he would say the famous words, "He was captured. Does being captured make you a hero? I don't know. I'm not sure."
Other issues that arose between Republican politicians arrived as Trump was running for president. After he made the claims that immigrants were rapists and criminals, McCain began distancing himself from Trump. As retaliation, during a campaign rally, Trump blasted McCain on stage in his home state of Arizona, saying, "We have incompetent politicians, not only the president," Trump said. "I mean, right here, in your own state, you have John McCain."
The feud was often fueled by Trump, and according to AP News, most Republicans found their constant back and forth arguing embarrassing. When McCain died in 2018, it appears Trump had no plans to pay tribute to his enemy.
Trump had no interest in paying tribute to McCain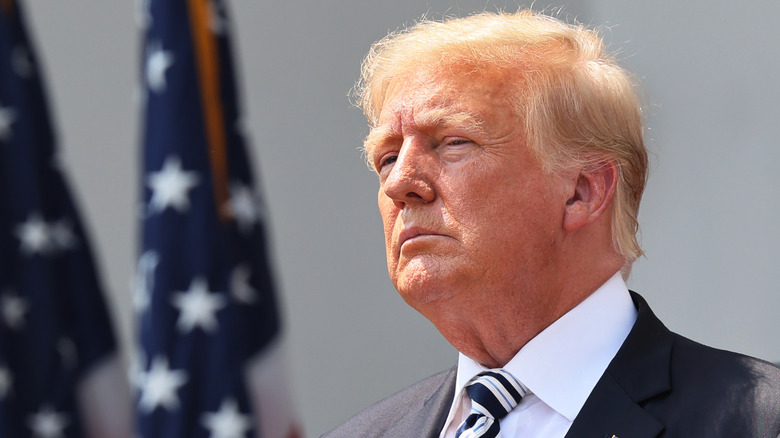 Michael M. Santiago/Getty Images
According to Melania Trump's former chief of staff, Stephanie Grisham, the former president had no interest in moving the American Flag to half-staff when John McCain died (via Business Insider). In her book, "I'll Take Your Questions Now," Grisham has detailed many of the interesting events that took place outside the public's eye. While Melania has denied several of the claims made in Grisham's book, the information she shares is interesting.
It was Ivanka Trump, not the former president, who decided to lower the flag to half-staff in the wake of McCain's death, recalls Grisham. "The president hadn't even wanted to order the nation's flags to be lowered to half-staff," she wrote. "It was Ivanka who convinced him to do it, in the end, which was the right thing to do."
When looking at Donald's behavior during the day McCain passed, this isn't surprising. According to ABC News, the former president dodged questions about the fallen senator all day. When he finally spoke about McCain's death, he said, "Despite our differences on policy and politics, I respect Senator John McCain's service to our country and, in his honor, have signed a proclamation to fly the flag of the United States at half-staff until the day of his interment." Perhaps things weren't as diplomatic behind closed doors as Donald made it seem.