The Truth About Kat Von D's New Shoe Line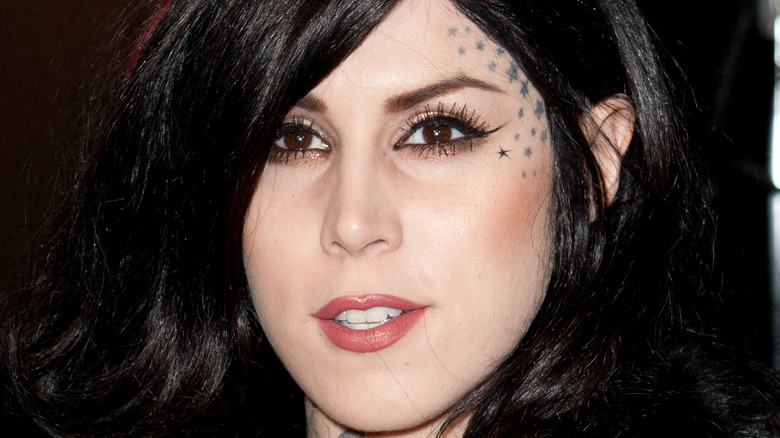 Photo Works/Shutterstock
Some people say that you are what you eat. While that may not be true, you can now officially wear what you eat. Take, for instance, Kat Von D's new vegan shoes that are surprisingly made out of a certain type of fruit. There are tons of different shoe styles available from the new line, and every single one is vegan (via LA Times). Get ready to shop guilt-free, friends.
According to the LA Times, Kat Von D has been vegan since 2011. After reformulating her eponymous makeup line to include only vegan ingredients, she expanded her brand into shoes as well. It is a lifestyle, after all. "When I became vegan, I was pretty desperate to find vegan shoes that I loved," she told the outlet. "I couldn't in my right mind support an industry that skins animals alive. I just couldn't. I couldn't put [those shoes] on my feet and walk around and pretend that I'm an animal rights activist. So I was like, 'If no one's gonna do it, I'm gonna do it!'"
Kat Von D didn't just go the traditional vegan leather route, either. She got her inspiration from Mother Nature herself. 
Kat Von D's shoes are made from compressed apples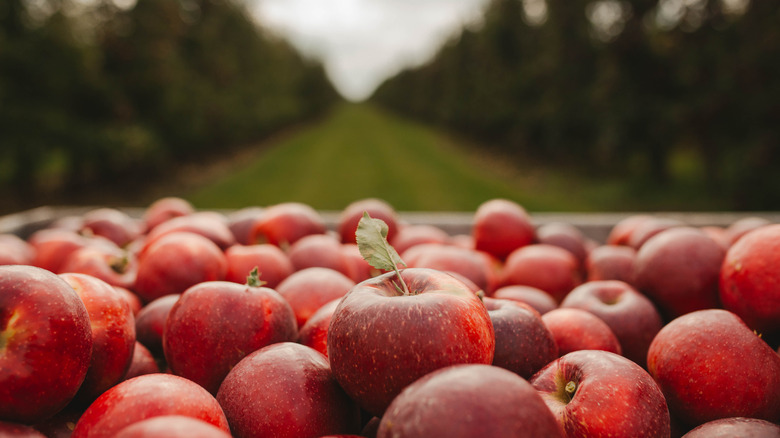 Goszczal/Shutterstock
According to the LA Times, each shoe in Kat Von D's new collection is made from compressed apples. At first glance, you would never know that these styles were made from your favorite Honeycrisp.
As for the fit of the shoes, apparently compressed apples make a vegan leather alternative that's pretty comfortable and compressive to the foot. "Keep in mind the material itself is not stiff or hard like a lot of vegan leathers can be," the company wrote on Instagram about the Slayer boot. "It's actually quite supple and has a tiny bit of give in order to hug your legs perfectly and comfortably" (via Instagram).
According to Totally Vegan Buzz, the "luxe vegan shoes" come in red, pink, and black styles. There are even three men's styles available with more in the "coming soon" section of the website. Basically, you don't have to skimp on style to get the vegan status. You do, however, have to shell out a cool $109 to $249 to get your hands on a pair.
There's nothing better than the combination of sustainability and style coming together, and Kat Von D has found a way to take the pairing to a whole new level.