The Actual Lip Color Sarah Michelle Gellar Wore As Buffy In Buffy The Vampire Slayer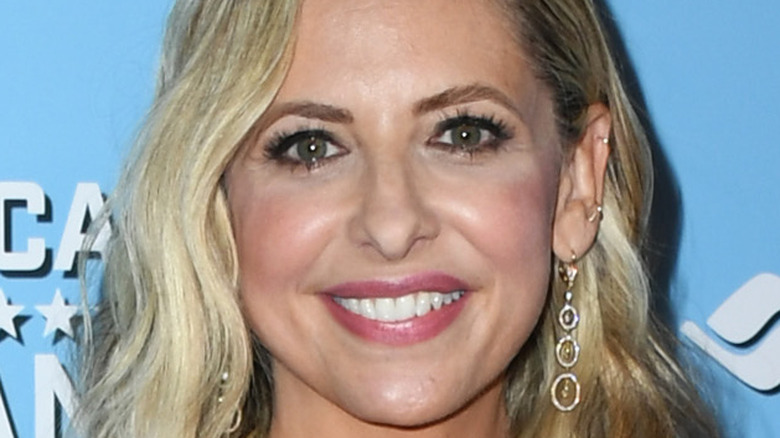 Jon Kopaloff/Getty Images
For a whole generation of young women, "Buffy the Vampire Slayer" was the coolest and most empowering show on TV. Led by the courageous Buffy Summers, as portrayed by Sarah Michelle Gellar, the show followed a group of plucky teenagers fighting off vampires, demons, and creatures of the night — all while juggling the typical issues young people have to deal with, from school to romance. It was a major moment, even if, as Vulture notes, the subsequent public takedown of series creator Joss Whedon called the show's feminist credentials into question. 
"Buffy" premiered in 1997 and ran for seven seasons before tying things up in 2003 (via IMDb). As such, the show is a perfect microcosm of late '90s and early 2000s trends — for better and worse. From fashion to beauty, there are some "Buffy" looks we simply can't get over. And suffice to say, certain things never go out of style, including Buffy's lipstick. 
Buffy typically rocked a glossy nude lip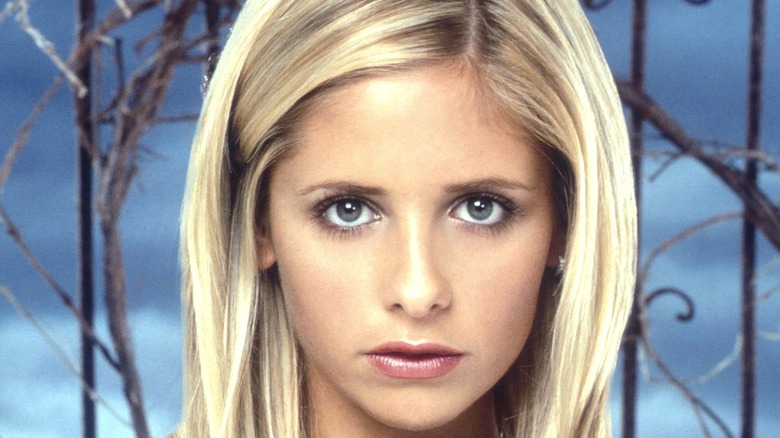 Getty Images/Getty Images
Buffy's looks tended to be stunning simply because it was actress Sarah Michelle Gellar showing them off. Thankfully, TikTok user and professional makeup artist Brittany Cale revealed exactly which lipstick was used on the star during the run of "Buffy the Vampire Slayer." Cale confirmed that, despite the fact Gellar was a Maybelline spokesmodel at the time, there were two lipsticks used on SMG on the series — neither of which came from the brand. 
First up was Chanel lipstick in shade "Beige de Chanel." Sadly, it's no longer available, but "Cherish" by MAC ($19) should do the trick. Buffy's classic nude lip was topped up with a frosty Stila lipgloss, which also isn't available anymore. However, the "Shine Shine" lipgloss by Essence in shade "Let It Go" ($3.29), should suffice.
"Buffy" went off the air almost 20 years ago, but its influence looms large, not least in the life of Gellar herself. This year, she told Entertainment Tonight that her two young children with husband Freddie Prinze Jr. have started watching the show — and were instant fans. The actress revealed, "My boy was into it for the villains, and my daughter was into it for the love stories." Further, as Gellar told The Hollywood Reporter, she holds the show incredibly dear to her heart since "the most formidable years of my life — transition from teenager to adult — were spent filming 'Buffy.' I learned every day from the experience and from her."