Did Princess Diana Show A Spark Of Royal Rebellion Even Before Her Marriage To Charles?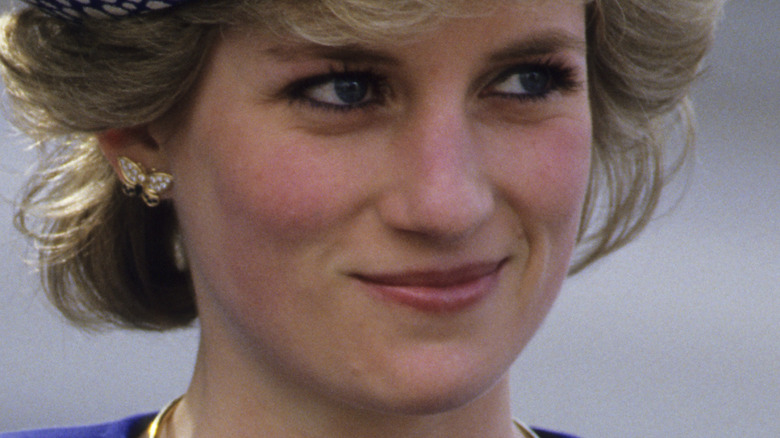 Georges De Keerle/Getty Images
The late Princess Diana is getting the royal treatment when it comes to fictionalized versions of her life, as well as factual tellings. 
The new musical "Diana: The Musical" is now streaming on Netflix (via Slate), while Kristen Stewart stars as the People's Princess in the upcoming feature film "Spencer," per Town and Country. The princess' story has also been told on the Netflix series "The Crown," with Elizabeth Debicki taking over the role from Emma Corrin in Season 5 (via Entertainment Weekly).
CNN is also getting in on the action, premiering a new documentary series simply titled "Diana" on October 10. The series features an interview clip of Prince Charles and Lady Diana Spencer when they were engaged but not yet married that aired on Britain's ITV back in 1981. Even in that early clip, Diana is said to show the feistiness she became known for, and that eventually gave her the courage to divorce Charles after 11 years of marriage.
A 1981 interview showed who she really was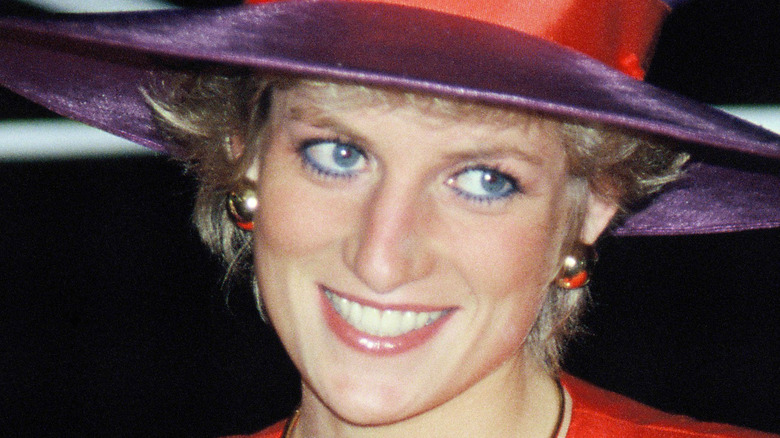 Georges De Keerle/Getty Images
In the interview clip featured in the new CNN documentary "Diana" and obtained by People, Prince Charles and his future bride were seated next to one another when the interviewer asked if she was looking forward to making a new home at Charles' Highgrove estate. "Oh yes, very much so," Diana said with what People describes as a "hint of mischief in her eyes." Diana then added that she was "looking forward to being a good wife."
Charles' response to Diana's answer was just one word: "Gracious." Diana immediately responded to her fiance, saying, "I have to say that, you're sitting there."
Angela Rippon, who conducted the interview with Andrew Gardner, reflected on that moment on CNN's "Diana" and wondered if the future princess was showing her true self. "There was something more to Diana, something that was not the marshmallow or the Play-Doh that was going to be molded into what they [the royals] wanted," Rippon said, via People. "Running through all of it was a backbone, a knowledge of her own self."