Does This Story From Ivanka Trump's Past Still Haunt Her?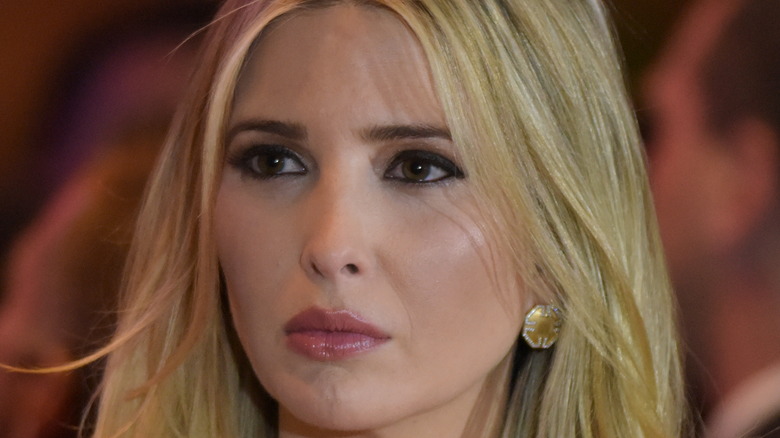 a katz/Shutterstock
Ivanka Trump has done her best to stay out of the public eye since her father, former president Donald Trump, left office on January 20, 2021. Instead of making headlines for her political decisions and impact, she opted to spend more quality time with her husband, Jared Kushner, and their three small children in a Florida condo as they waited for a new Florida island home to be built (via CNN). However, when she was one of her father's senior White House advisers, appearances were apparently everything and there was one scandal she did not want becoming public.
Ivanka grew up in the lap of luxury as the daughter of the famed New York real estate developer and his first wife, Ivana Trump. She attended all the best private schools, including the Chapin School and later Choate Rosemary Hall, according to Biography. It was while she was a student at the Chapin School that an incident allegedly occurred that alarmed Ivanka during her years working in the White House.
Ivanka Trump got into some high school hijinks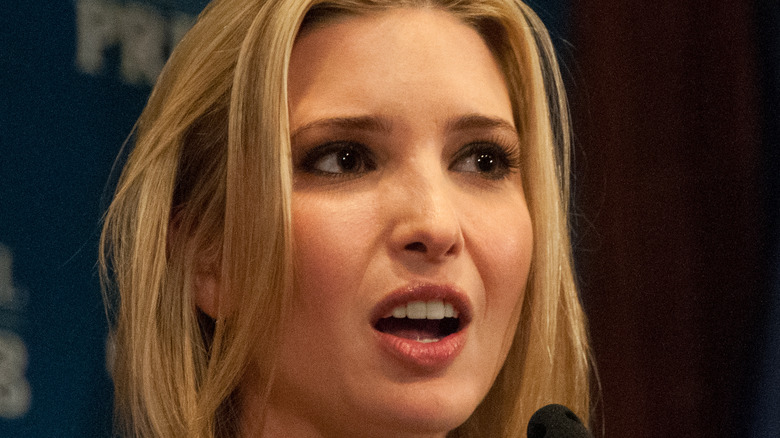 Al Teich/Shutterstock
In former White House press secretary Stephanie Grisham's new book, "I'll Take Your Questions Now," Grisham describes the time writer Emily Jane Fox wrote about one of Ivanka Trump's high school misdeeds in her 2018 tome, "Born Trump: Inside America's First Family." It seems Ivanka and some Chapin School classmates decided to flash a New York hot dog vendor from their classroom window. When that story started appearing in articles online, Ivanka was not happy and wanted a positive media spin on it.
"She obviously had a Google alert set for her name and would go to Sean Spicer whenever a story about her popped up that she didn't like, which was most of them, expecting us to push back," Grisham wrote (via She Knows), explaining that a story like her high school flashing faux pas should have been ignored by the White House.
"Responding to something like that would only amplify its importance and give more oxygen to the story," Grisham wrote. "But Ivanka didn't see it that way ... Image was everything in the Trump family, and Ivanka worked very hard to convey an image of perfection."