Inside Emily Ratajkowski's Heartbreaking Childhood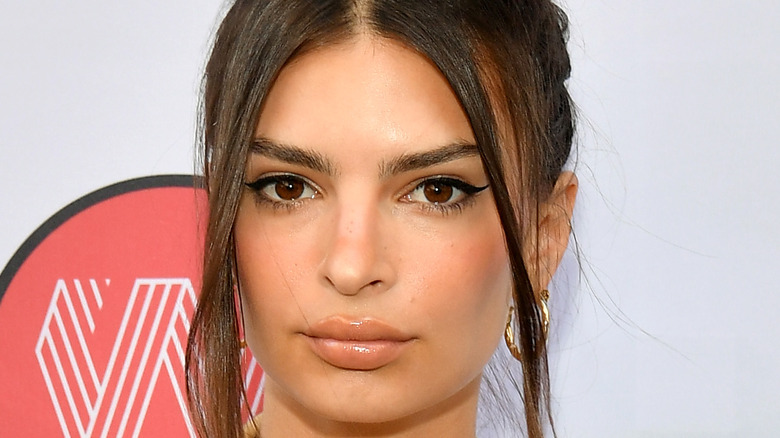 Dia Dipasupil/Getty Images
Emily Ratajkowski is already courting controversy with her book of essays, "My Body," and it hasn't even been released yet. The Times shared an excerpt in which the outspoken model accuses singer Robin Thicke of groping her during the X-rated music video shoot for his infamous song "Blurred Lines." 
Ratajkowski was catapulted to fame following her appearance in the raunchy video, but, as she acknowledged, due to being an unknown at the time, making a fuss about the assault didn't seem like a smart move. Director Diane Martel was furious and shut down the shoot for the day, but Ratajkowski, wanting to appear professional, agreed to continue.
"With that one gesture, Robin Thicke had reminded everyone on set that we women weren't actually in charge," she recalled. "I didn't have any real power as the naked girl dancing around in his music video. I was nothing more than the hired mannequin." 
Thicke's song, which also features Pharrell and T.I., has long faced accusations of promoting rape culture. The man himself admitted it was problematic in an interview with the New York Post. "I think now, obviously, culture, society has moved into a completely different place," he said. "You won't see me making any videos like that ever again!" Pharrell, meanwhile, told GQ he was embarrassed by the song. 
However, a new excerpt from Ratajkowski's book suggests that she was sexualized from a shockingly young age. 
If you or anyone you know has been a victim of sexual assault, help is available. Visit the Rape, Abuse & Incest National Network website or contact RAINN's National Helpline at 1-800-656-HOPE (4673).
Emily Ratajkowski was treated like an object from early on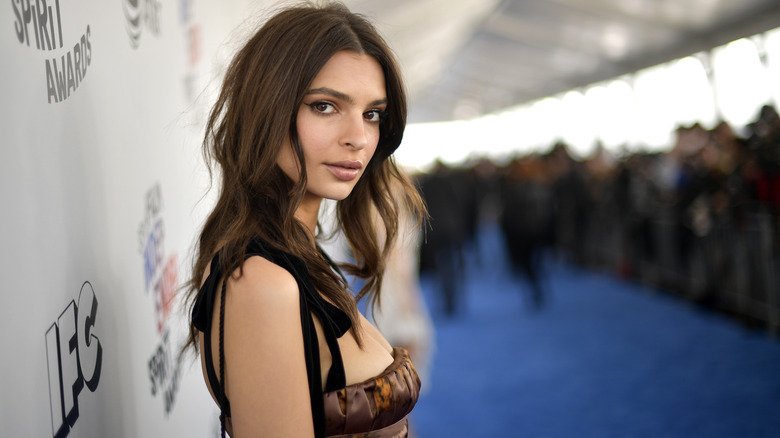 Matt Winkelmeyer/Getty Images
According to the New York Post, there was a disturbing emphasis on Emily Ratajkowski's looks pretty much from the time she was born, with the doctor who delivered her even bringing his children in to marvel at how stunning she was.
At 14, Ratajkowski started modeling, which made her parents immensely proud. She had been attracting noticeable male attention from the age of 12, and her mother actually encouraged it, teaching Ratajkowski the best ways to attract boys. 
"I was a child, but somehow already an expert in detecting male desire, even if I didn't completely understand what to make of it," the model reveals. Her mother even proudly displayed a sexy shot of the teenage girl in the house so that anyone coming in would see it first thing, which embarrassed Ratajkowski, she said.
Although her looks gradually brought her fame and money, it slowly dawned on the model and actress that she was indebted to men. "Facing the reality of the dynamics at play would have meant admitting how limited my power really was — how limited any woman's power is when she survives and even succeeds in the world as a thing to be looked at," she said. 
It took a long time for her to understand what was truly important, and, eventually, Ratajkowski even found the strength to ask her mother to take the photo down. "It doesn't represent you anymore," her mother responded. But she tellingly added: "You're more beautiful than that now."