Was Prince Harry Really Frustrated With Prince William Over Money?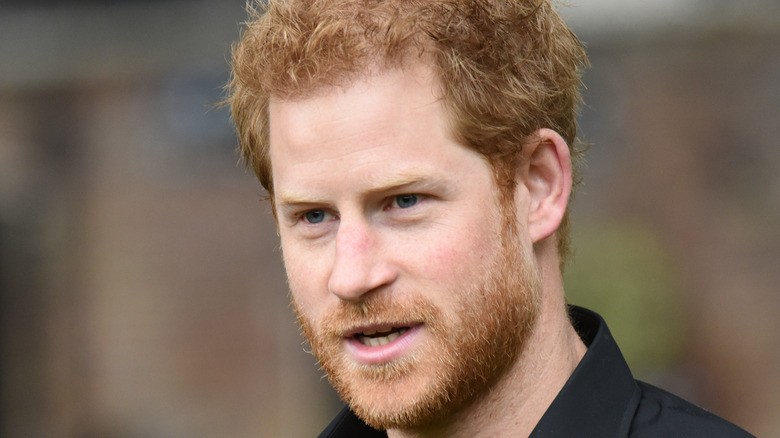 Bart Lenoir/Shutterstock
The controversies surrounding Prince Harry and Meghan Markle never seem to slow down. As of late, Prince Harry has taken a vow of silence by not speaking out against a musical released on Netflix that exploits the life of his late mother, Princess Diana (via The Daily Beast). Allegedly, the prince has a reason to keep quiet about the less-than-tasteful production centered around his mother's life. According to The New York Times, he and his wife have a production deal with Netflix, and commenting against something the network has put out might look bad, even if it is making a mockery out of his own family. The Daily Beast reports the Netflix relationship at $100 million.
Prince Harry has disconnected from his family since marrying Markle. The pair left England to live in sunny California. According to Showbiz Cheat Sheet, the royal family may have quietly welcomed the idea of the couple leaving the palace to return to Markle's home state.
It is believed that even the prince's own brother, Prince William, was comfortable with the couple's exit from the royal family. As it turns out, they have been at odds for a while.
A source believes the brothers have been fighting over money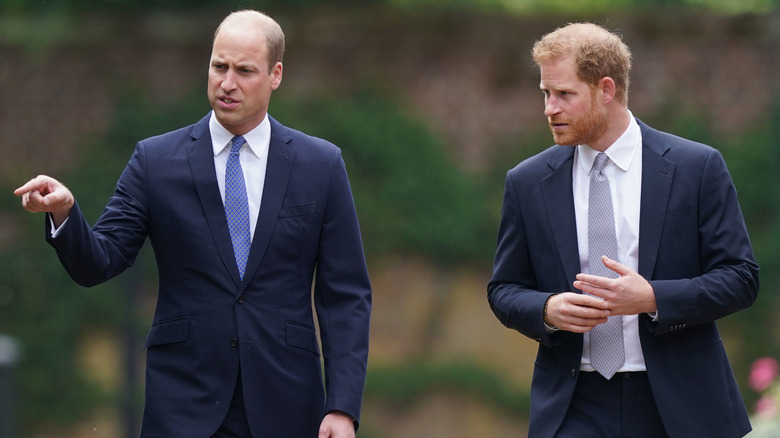 Wpa Pool/Getty Images
It's safe to assume that the Royal Family has never experienced money issues the way most of us have. However, a new book titled "Finding Freedom: Harry and Meghan and the Making of a Modern Royal Family" by authors Omid Scobie and Carolyn Durand brings a new theory about why Prince William and Prince Harry have had issues before Harry even split from the family (per Newsweek).
"While Charles may be a father to Harry, he's also their boss, and that makes their relationship complex for a number of reasons," a source told the authors (via Marie Claire). "Where you are born in this family dictates your position of power, and because of that, Harry has always come second to his brother, especially when it comes to funding."
The source continued, "There were times in the past when Harry wanted to take on bigger projects and do more work, but he couldn't get the money to support it. William was always the priority. A lot of their quarrels have been over budgets."
As it turns out, even the Royal Family isn't exempt from family drama over money.