Does Prince Harry Have Any Regrets About His Actions Since Leaving The Royal Family?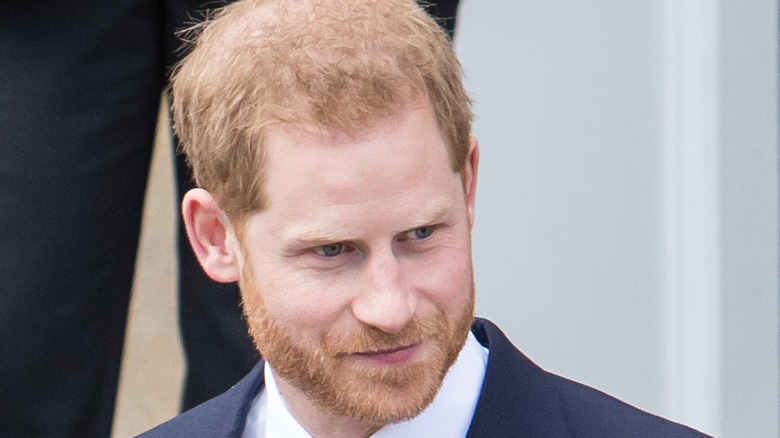 Shutterstock
Prince Harry, the youngest son of Prince Charles and Princess Diana, made headlines two years ago when he and his wife, Meghan Markle, chose to leave their royal family duties – and Great Britain altogether. 
They first made the move to Canada before eventually settling in Montecito, CA with their young son, Archie, according to Vogue. Does the Duke of Sussex regret this life-changing decision at all?
In March 2021, Harry and Meghan have been making more headlines thanks to Oprah Winfrey's impeccable interviewing skills and their own desire to go on the record of what they experienced as being part of the royal family. After the revealing tell-all interview, Harry has more to reveal to Oprah with his own Apple TV + series he's creating with the former talk show host and media mogul, titled "The Me You Can't See," dropping May 21, (via Variety). In the show, Harry will reveal what it was like growing up royal, his struggle with mental health, and whether he has any regrets about his current relationship status with his family.
What life is like for Harry and Meghan away from the royals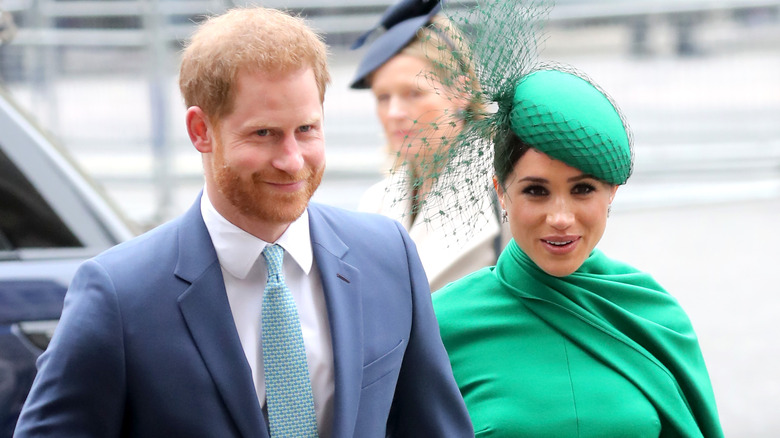 Chris Jackson/Getty Images
Life on the California coast is clearly much different from life within the British royal family and Prince Harry and Meghan Markle – who is pregnant with their second child – seem to be reveling in it. The couple and Archie live in a 14,500-square-foot home with tennis courts, a pool, and a guesthouse, reports Vogue. With a baby girl on the way, does Harry wish he was closer to his relatives? Well, the Duke of Sussex told Oprah he is glad he left his birth place and family.
"I have no regrets," he tells Oprah Winfrey, (via The Daily Mail). "It's really sad but I have no regrets at all because now I'm at a place where I think I should have been four years ago." 
He continued, "Now we've got a beautiful little boy who keeps us busy, keeps us running around, he makes us laugh every day. We've got two dogs. And another little baby girl on the way. I never dreamt that." This doesn't mean Harry wasn't hesitant when he and Meghan made their decision to leave England and move onto a very different kind of life. However, he is pleased with where he is as he awaits the birth of his second child.
"Making this move was really scary," he confessed. "At every possible opportunity the forces working against us tried to make it impossible. Did I expect to find ourselves in this situation so quickly? No. I think we've done a really good job."