Did Melania And Donald Trump Really Brush Off Abuse Claims Against A White House Staffer?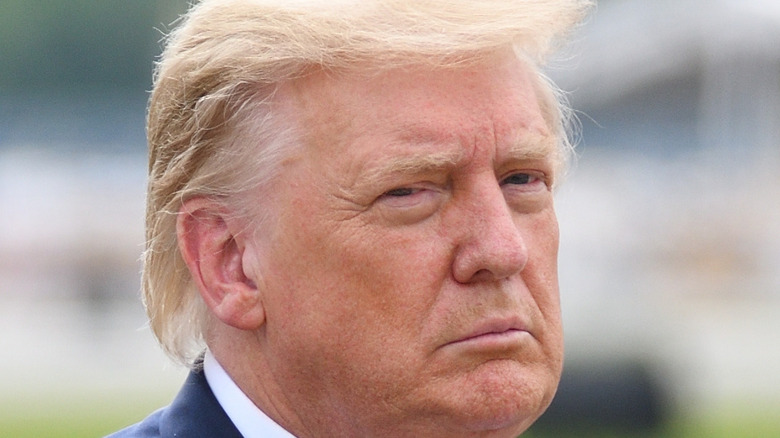 Evan El-Amin/Shutterstock
The era of Donald Trump is more than just a four-year presidency, and it's not ending anytime soon. New books and articles continue to reveal new information about Trump's time in office, and it already looks as though he wants to run for a second term in 2024. (The former president has said there's one thing — a health issue — that could prevent him from running again.) Throughout his tenure in office, Trump believed himself to be a savior, per CNN, and even thought he reinvigorated "religion itself."
These are only matters we know about, though, and as with any elected official, including a president, there's a lot we don't know. This is why new tell-all books and articles are so important. One of the most recent such exposés comes from Stephanie Grisham, who, according to The Washington Post, served as Melania Trump's chief of staff as well as the press secretary and communications director during Trump's presidency. Her book, "I'll Take Your Questions Now: What I Saw at the Trump White House," was released on October 5.
In her book, Grisham, who worked closely with the Trumps for six years, details never-before-heard tales of the Trumps' affairs, which may include the brushing aside of abuse claims.
Donald Trump crossed many lines with Stephanie Grisham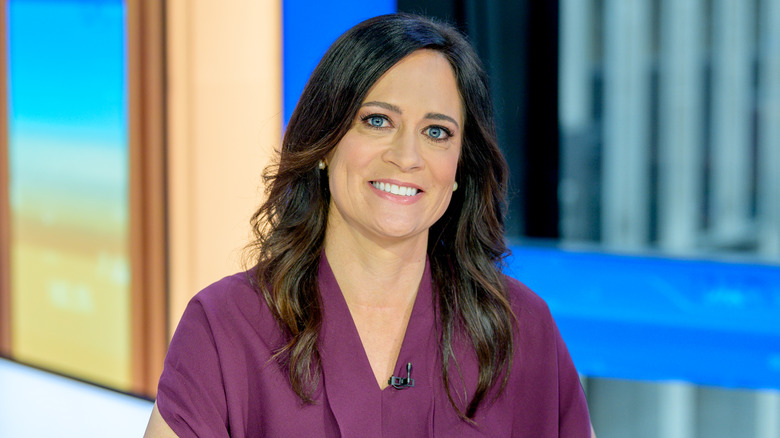 Roy Rochlin/Getty Images
On October 5, The Washington Post published a striking op-ed by Stephanie Grisham in which she revealed that Donald and Melania Trump knew of abuse she'd faced from a White House staffer with whom Grisham had been in a relationship, and the Trumps did nothing. Grisham wrote, "They knew when we got a dog for my birthday. They knew when we broke up. They also knew when the relationship turned abusive — and they didn't seem to care."
Business Insider reports that the staffer in question was Max Miller. Grisham first told Melania about the abuse in fall 2020. The issue? Grisham didn't want then-President Donald Trump's 2020 re-election effort to be hit with a breaking news story about domestic violence within the campaign. "I also had no proof," Grisham told the first lady. "She nodded and did not push the matter further. As far as I know, she told no one," Grisham recalled in her op-ed.
According to Business Insider, the president not only knew of the relationship between Miller and Grisham, but also asked Miller about his sex life with Grisham. "I felt that Mrs. Trump believed my story. I suspected the president, long invested in the view that women usually make up allegations of assault, didn't want to believe it," Grisham continued.
According to Grisham, the president not only inquired about his press secretary's sex life, but also ignored her pain, choosing not to believe her and to act as though she never brought forward her allegations — allegations Miller denies.