What We Know About Woody Harrelson's Altercation At A Hotel Bar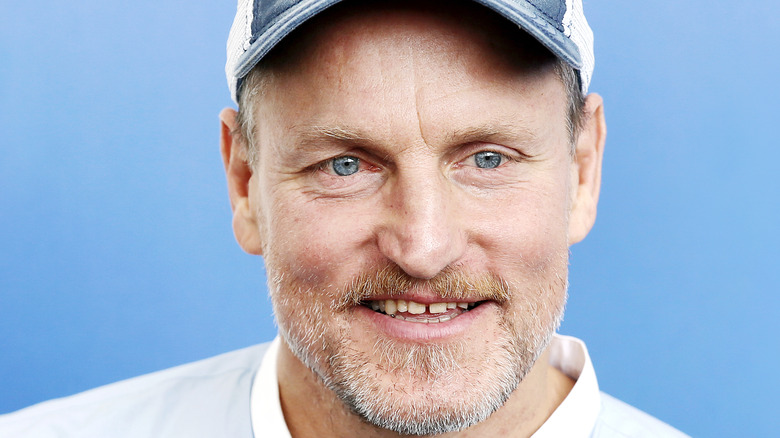 Andrea Raffin/Shutterstock
Woody Harrelson has played an extensive repertoire of characters on-screen, some of which even include detectives and police officers. In real life, however, it would appear that the 60-year-old actor has fallen into a role of disobeying the law more times than he would probably care to admit. Perhaps Woody's semi-frequent run-ins with the law stemmed from his childhood which, according to sources, was pretty rough at times. Indeed, Charles Harrelson — Woody's father — was a convicted killer (we can hear the ears perk up of every true crime fan). According to History, Charles was charged with killing a man after being hired by Texas drug lord Jimmy Chagra to do so, subsequently serving Charles two life sentences. While reports suggest that Woody and his father weren't especially close, one can't help but wonder if this traumatic event had an effect on Woody and played a part in his own criminal record.
While the Texas-born actor never involved himself in anything nearly as serious as murder for hire, he has certainly had his fair share of legally questionable actions. For example, in 1982, Woody was arrested for disorderly conduct after allegedly dancing in traffic and resisting arrest (via Purple Clover). Then, in 1996, he was arrested for illegally planting hemp seeds, per Far Out.
But most recently, however, it would appear that Woody has found himself caught up in yet another crime and altercation with the police — and here's what we know about it so far.
Woody Harrelson was involved in a fight after a man allegedly took photos of him and his daughter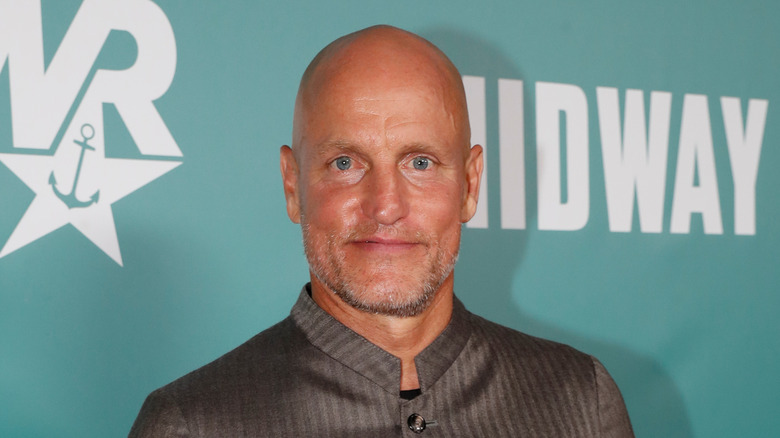 Marco Garcia/Getty Images
On Wednesday, October 6, 2021, the "Zombieland" actor was allegedly involved in an incident on the rooftop of the Watergate Hotel in Washington, D.C., according to The Washington Post. Woody Harrelson reportedly become violent with a man who was said to have "lunged" at him while the two were on the rooftop at 11 p.m. Dustin Sternbeck, the police spokesman, revealed that he believed that the unidentified man had been drinking and was taking photos of Harrelson and his daughter. The two men began arguing when Harrelson asked multiple times for him to delete the photos when all of a sudden the man became violent and Harrelson was forced to defend himself. Harrelson told police that the man tried to grab his neck and that he had to punch him in defense. The actor has three daughters: Deni Montana Harrelson, Zoe Giordano Harrelson, and Makani Ravello Harrelson, per Wide Open Country.
According to Entertainment Tonight Canada, a spokesperson for the police department announced that no arrest had been made, and that the case would stay open to investigators. No updates to the incident or its aftermath are available as of publication.