What The HydraFacial Experience Is Really Like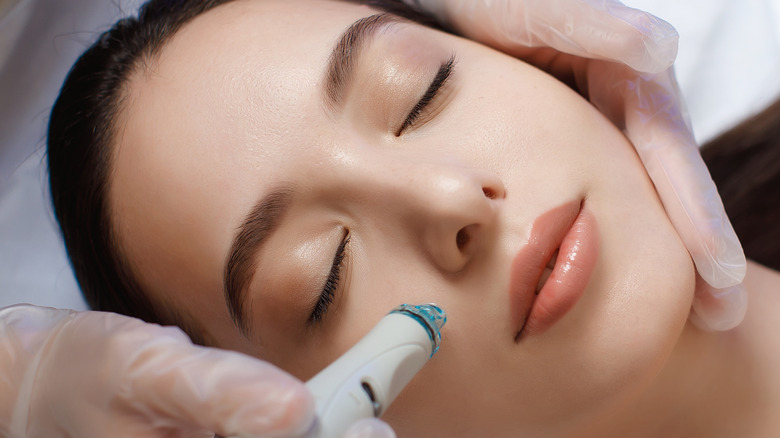 Vyalov Denis/Shutterstock
All the evidence we need before trying the HydraFacial is that experts — and celebrities like Beyoncé, Kate Winslet, and Amy Poehler — swear by it, according to Harper's Bazaar. In fact, many believe that the facial is definitely a face-saver. As for what exactly the skincare treatment is, facialist Joanne Evans explained the profess to the publication. "Hydrafacial is a multi-step treatment using glycolic acid, salicylic, antioxidants and hyaluronic acid in different percentages, according to the skin's needs. It uses suction to deep-clean and exfoliate the skin, allowing deeper penetration of ingredients," Evans noted.
The facial is known to produce consistently fabulous results. It's also supposed to have zero downtime, leaving no burns or inflammation, in comparison to harsher facials. Arash Akhavan, an assistant clinical professor in dermatology, declared to Allure that "the HydraFacial is consistently safe and effective." If you're considering the trending treatment, read on to know what to expect.
Hydrafacials don't have many side effects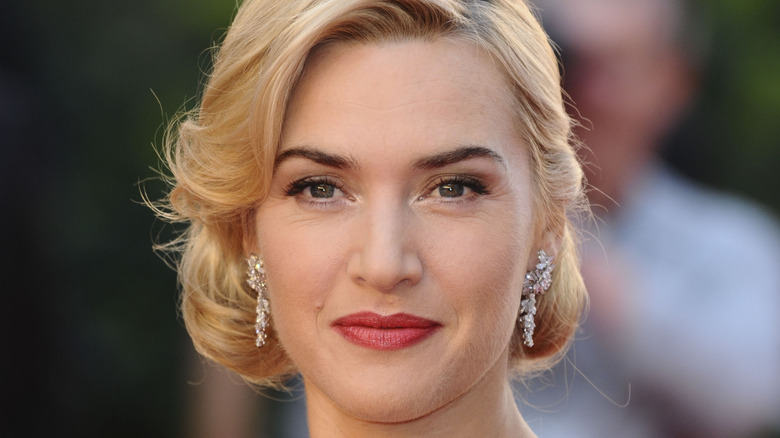 Featureflash Photo Agency/Shutterstock
Orange Twist, a spa that offers all the buzzy wellness treatments — from CoolSculpting to HydraFacials — offered a step-by-step look inside their HydraFacials method. The site described "a wand that's roughly the size and shape of a large Sharpie" basically suctions the dirt from pores while simultaneously moisturizing skin. The treatment doesn't take longer than an hour — and for the most part, there is no residual irritation or peeling. That's probably why it's "so highly requested before red-carpet events and weddings — it really delivers that extra glow," Shereene Idriss, a clinical instructor in dermatology, told Allure.
Another marketable aspect of the facial is that it is customizable — with brightening boosters, fine-line eliminators or a short round of LED light treatment, per Allure. Ultimately, Hydrafacials can improve tone, increase firmness and keep you hydrated in a short 30-minute session. You only need to make sure you're wearing sunscreen and protecting your skin after. "You can wear makeup the next morning and resume your normal routine," Dr. Ellen Marmur reassured readers of InStyle.