The Real Reason Clint Eastwood Wanted To Become An Actor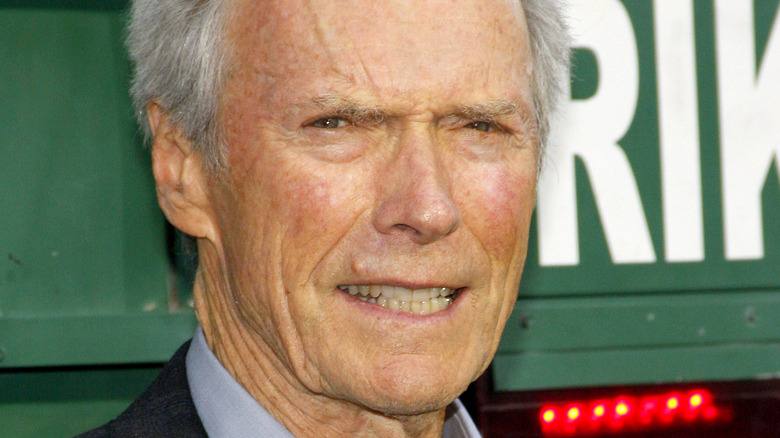 Tinseltown/Shutterstock
At 91, Clint Eastwood is still a prolific filmmaker, writing, directing, and starring in his own films today. Most recently, Eastwood appeared in and directed the film "Cry Macho," which follows a rodeo champion turned rancher on a journey to extract his former boss's teenage son from the boss's ex-wife (via The New Yorker).
For anyone who's followed Eastwood's almost six-decade long career, you'll know that a part like this is well within Eastwood's wheelhouse. Eastwood got his start appearing in Westerns, simply because — at least, according to one CBS executive — he looked like a cowboy (via Outsider). Eastwood won a leading role in the television show "Rawhide" from 1959 to 1965 as a character named Rowdy Yates. Eastwood would go on to star in Westerns on the big screen as well, including "For a Fistful of Dollars" and "The Good, the Bad, and the Ugly" before making the jump to cop films like the "Dirty Harry" franchise (via Rolling Stone).
It's obvious Eastwood has a passion for filmmaking; otherwise, he wouldn't continue to be so prolific, even into his 90s. "Acting gets into your blood, after so many years, and I just always like revisiting it. It's fun to meet new people and watch them coming along, at different stages of their careers," Eastwood told Collider in advance of his 2012 film "The Trouble with the Curve," starring Justin Timberlake and Amy Adams.
Here's what Clint Eastwood thought about acting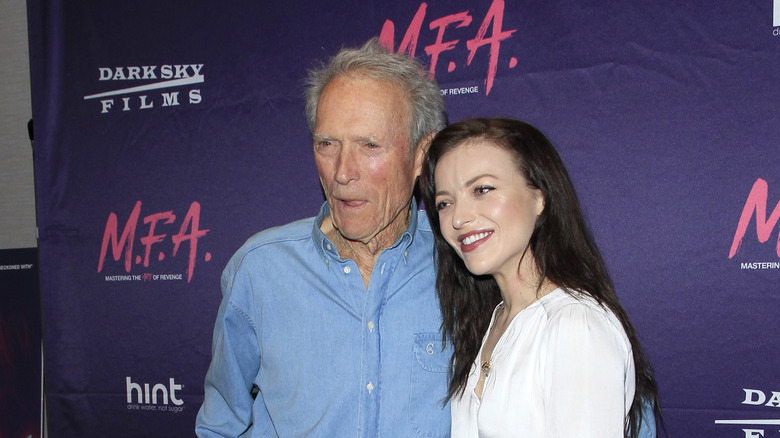 Kathy Hutchins/Shutterstock
Unlike so many actors, it doesn't seem like Eastwood (pictured above with his daughter Francesca) spent his childhood fantasizing about becoming an actor when he grew up, or that he fought particularly hard to get there. In fact, Eastwood chose acting as his path because he thought it'd be a pretty easy gig (via Work+Money).
According to Richard Schickel's "Clint Eastwood: A Biography," the actor possessed a "basic aversion to hard work." A college dropout, Eastwood reportedly wanted to avoid a profession wherein he'd have to work with his hands.
"I don't think he wanted to do something that was too taxing. I don't think he realized how taxing acting was," Fritz Manes, Eastwood's friend and collaborator, told his biographer (via CinemaBlend).
Even if Eastwood's reasoning for becoming an actor was a thin one, clearly it paid off. Eastwood went on to become a Hollywood legend, winning four Oscars and five Golden Globes, as well as the highest honors out of Cannes. Eastwood also boasts and incredible net worth — $375 million — so clearly his venture into acting has paid off (via Celebrity Net Worth).