The Health Condition Anthony Anderson Has In Common With His Black-Ish Character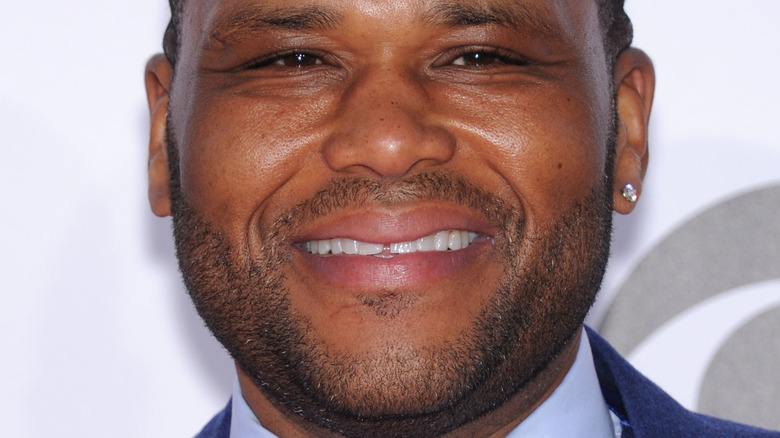 DFree/Shutterstock
In the popular ABC series "Black-ish," Dre (played by Anthony Anderson) does some very relatable things. For instance, he struggles with teaching his kids about their culture while trying not to push so hard that they turn away from it. "These are just issues that we're going through from our perspective," Anderson explained to Afro and other outlets in 2015. "It's about living the American dream, giving your children better than what you had growing up while assimilating in this homogenized world and holding onto their identity." 
Alongside his onscreen doctor-wife, Bow (played by Tracee Elis Ross), the "Kangaroo Jack" actor has gotten the opportunity to be vulnerable when talking about difficult topics on the show. Police brutality and what it's like growing up Black in America are only some of the hard-hitting topics the show has covered in past episodes, as noted by Entertainment Tonight.
Since covering important topics is not something the show shies away from, it's not a surprise that the actor weaved his personal health condition into the show to bring attention to a disease that is a "serious problem" among the Black community in the U.S., according to The American Health Association. Here is the health condition Anthony Anderson has in common with his "Black-ish" character.
Anthony Anderson has Type 2 diabetes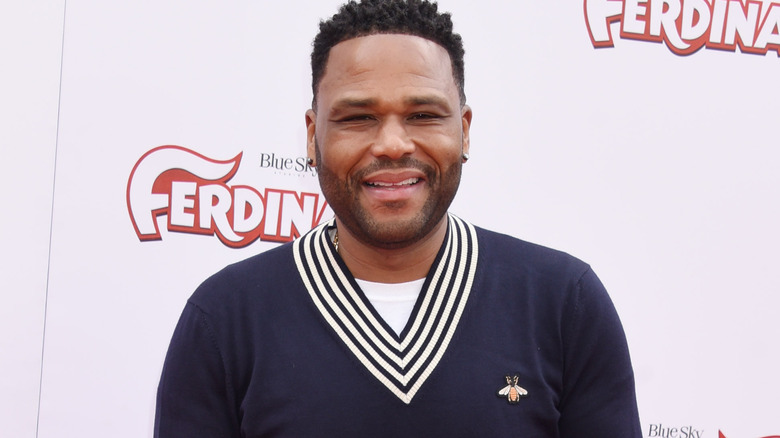 Ga Fullner/Shutterstock
In the 2017 "Black-ish" episode "Sugar Daddy," Anthony Anderson's character has his world rocked when he learns he has Type 2 diabetes. Dre's reaction to the diagnosis is likely based on Anderson's initial response to his real-life diagnosis from 2002. "Diabetes blindsided me," the "Law & Order" star told Diabetes Voice in 2018. "Back then I felt like — How am I going to deal with this disease?"
The actor, who once referred to himself as "husky," knew that he had to make some major lifestyle changes to manage the disease. With support from his wife and his children, Anderson turned his focus to living a healthier lifestyle, per People. As a result, the star — who has undergone a stunning transformation — lost 47 pounds and took control of his Type 2 diabetes.
Now, Anderson, whose father died from complications related to Type 2 diabetes, is an advocate for helping people find the support they need to make necessary life changes so they can best manage their diabetes. Anderson also speaks openly about his experiences, and his treatment plan, which includes taking injectable medicine, per Everyday Health. And he also vocalized his vaccination status, stating his pre-existing condition was one of the reasons he got the COVID-19 vaccine, according to the "PEOPLE Every Day" podcast (via People). Much like his beloved "Black-ish" character, the comedian continues to use his celebrity status to bring attention to important issues. Which makes us love him even more.