Queen Elizabeth Just Kicked Off The Commonwealth Games With A Secret Message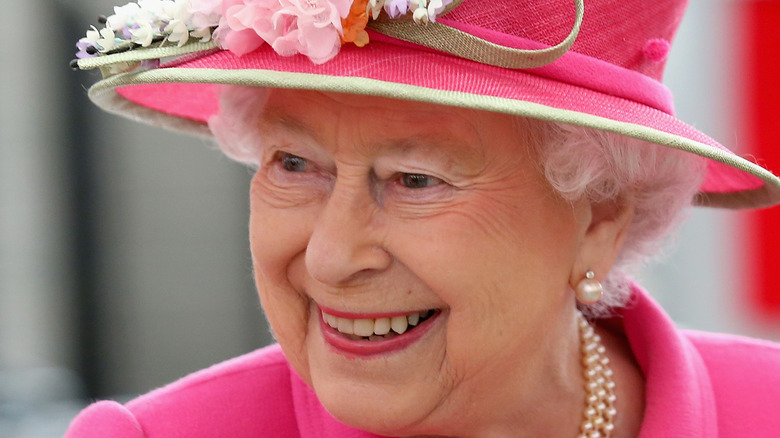 Chris Jackson/Getty Images
Queen Elizabeth may be 95 years old, but she's still as involved in the UK's traditions as ever. She's held the royal family together as best she can, even trying to get Prince Harry, Prince William, and Prince Charles to reconnect. Now, the queen is carrying out a tradition that began some 90 years ago.
According to People, the UK and 71 other nations in the queen's Commonwealth are gearing up for the 22nd Commonwealth Games next year, and Queen Elizabeth kicked off the lead up to next summer's event on Thursday, October 7 with a secret message.
The Commonwealth Games were first held in Hamilton, Canada, in 1930 with only 11 countries participating. According to the BBC, the Commonwealth Games are held every four years, just like the Olympics, with the only breaks being 1942 and 1946 due to World War II's devastation. The event's name has changed over the years, but it was 1978's games in Edmonton that finally cemented the title of The Commonwealth Games, which is used to this day.
Now, more than 60 additional nations compete when compared to the first games in 1930, and the lead up to the special event is grander than ever. This is how Queen Elizabeth kicked off the week.
The 2022 Commonwealth Games will occur in the same year as a special jubilee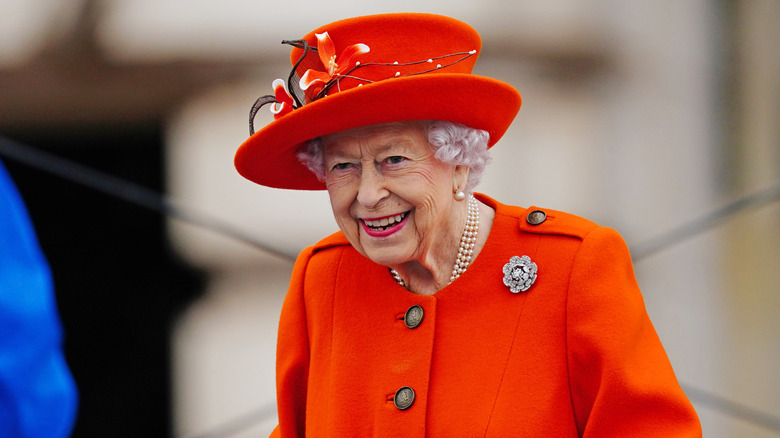 Wpa Pool/Getty Images
Queen Elizabeth loves traditions, and this week's commencement for next summer's Commonwealth Games is no different. According to The Associated Press, the queen initiated the Queen's Baton Relay on Thursday, October 7, which will see a special baton signed by Her Royal Majesty travel 90,000 miles in an over 200-day journey leading up to the Games. Worth noting is that the commencement was the queen's first event held at Buckingham Palace since the COVID-19 pandemic began in March 2020.
As for the baton's special message, it won't be read until the games officially begin next fall, per People. For now, we can only wonder what the queen wrote, but what we do know is that her message and royal signature will arrive in its first country, Cyprus, on October 9. In total, 7,500 baton bearers will ensure the baton arrives promptly at the games next summer. Other destinations for the baton include the Maldives and Nigeria before it returns to Buckingham on July 28, 2022.
Elizabeth, known as the patron of the Commonwealth Games Federation, attended the relay commencement with Prince Charles, the vice-patron. While the Games originated in 1930, the relay leading up to Games began in 1958, and it's only grown longer and more impressive since. A platinum ribbon now adorns the baton in celebration of the queen's 70 years of reigning, and 2022 will also see the queen's Platinum Jubilee.