Why Michael Cohen Is Ashamed Over His Longtime Connection With Donald Trump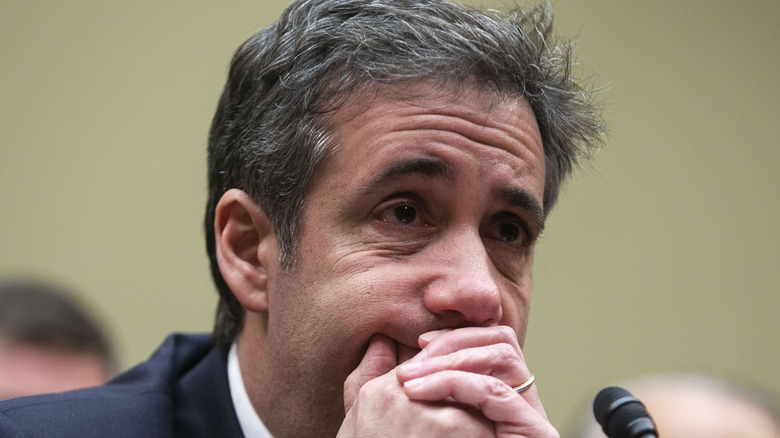 Bloomberg/Getty Images
Social media users that follow Donald Trump's former lawyer, Michael Cohen, know that every day, the latter tweets an image of a desk calendar, showing the number of days left to go before his home confinement ends. In one of his latest tweets showing "47 days until the big day," Cohen made a promise to "hit the trails to assist the Democratic Party in driving voter turnout for the midterm races," (via Twitter).
Cohen's eagerness to help the Democrats isn't just because he is registered as one today. Fun fact, the lawyer was once a Democrat, became a Republican in 2017, and then reverted in 2018 because he indicated he wanted to keep the Trump administration at arms length (via The Guardian). This attempt became even more public when, during a 2019 testimony before Congress about the then-president, Cohen admitted to being ashamed of his ties to Donald Trump. In prepared remarks, Cohen apologized for what he did, and added that he was "ashamed of my weakness and misplaced loyalty — of the things I did for Mr. Trump in an effort to protect and promote him," (via ABC News).
The lawyer added, "I am ashamed that I chose to take part in concealing Mr. Trump's illicit acts rather than listening to my own conscience. I am ashamed because I know what Mr. Trump is. He is a racist. He is a conman. He is a cheat."
Michael Cohen used to firmly be in Donald Trump's corner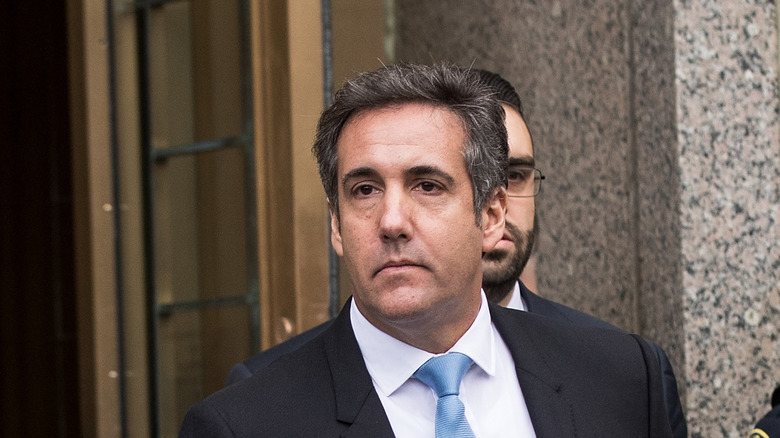 Drew Angerer/Getty Images
Michael Cohen didn't always feel this way. In 2011, he was Donald Trump's special counsel, and he managed Trump's pet projects. Cohen even had the reputation — both within the halls of the Trump Organization and in the city of New York — as Trump's "pit bull." That meant, in Cohen's words, that "if somebody does something Mr. Trump doesn't like, I do everything in my power to resolve it to Mr. Trump's benefit. If you do something wrong, I'm going to come at you, grab you by the neck and I'm not going to let you go until I'm finished," (via ABC News).
By his own admission, Cohen, who grew up on Long Island, had been a long-time Trump acolyte. "I've been admiring Donald Trump since I was in high school," he said, even admitting that he had read "The Art of the Deal" front to back twice. And when he (briefly) became a Republican, Cohen praised Trump, saying  "It took a great man to get me to the make the switch," (via The Guardian).
What made Cohen go from Trump loyalist to Trump rebel? The lawyer's friends indicated to The New York Times in 2019 that he felt Trump had left him out in the cold. After he was arrested, Cohen had hoped that Trump would intervene and keep him out of prison, but that overture never came. Perhaps then, the shame was never really about Trump, but the embarrassment we feel when we've trusted the wrong person.