Are Hailey And Justin Bieber Trying To Expand Their Family?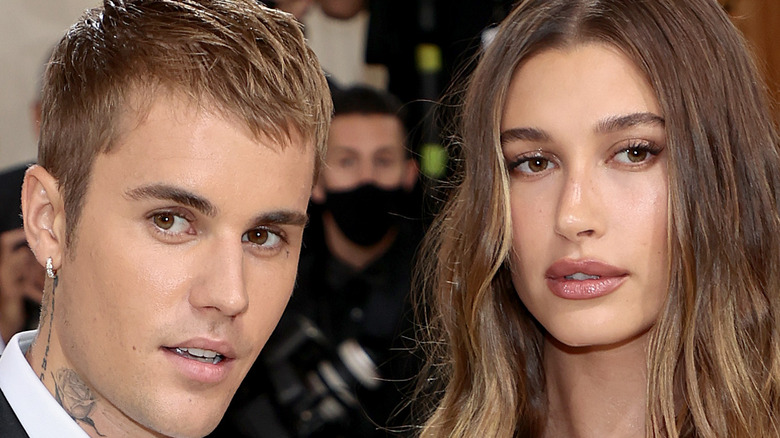 Dimitrios Kambouris/Getty Images
Justin Bieber has been very open about his struggle with mental health. The "Holy" singer often credits his wife, Hailey Baldwin Bieber, for helping him through some of his darkest days. During the performer's new documentary, "Justin Bieber: Our World," the singer revealed that his mental health has been "good" since he wed Baldwin in September 2018 (via Us Weekly). "Now that I have a partner to be able to spend my life with, it's been really good ... for my heart, my spirit," he confessed. "We could be traveling all across the world and if I'm with her, then I feel like I'm home."
Bieber went on to admit that he feels so good with his home life that the feeling has carried over into his career. "My home life is so taken care of that I just feel like I can do anything when it comes to my job. But I think I prioritize my relationships and my family and my wife to the point where now I can go and do all the things I want to do because I feel so safe with my inner circle," he stated.
The former child star is feeling so great about his life that he even says he's ready to become a father.
Are Justin and Hailey ready for a baby?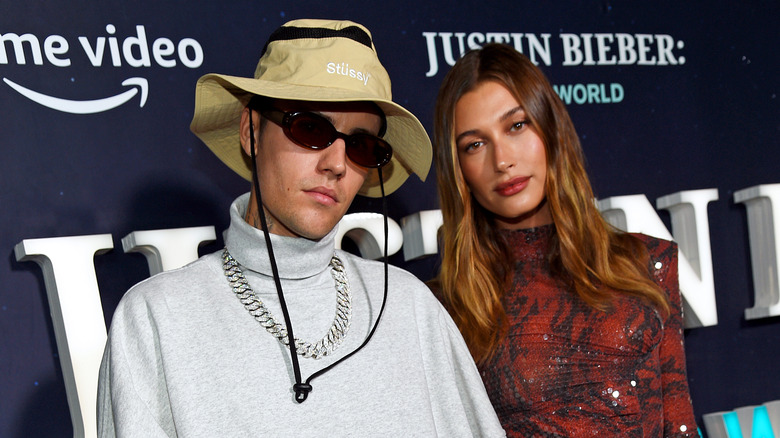 Kevin Mazur/Getty Images
E! News reported that Justin Bieber and his wife, Hailey Baldwin Bieber, appeared alongside each other in the new documentary, "Justin Bieber: Our World." During one conversation, Bieber opened up about his hopes for the future. "My intention for 2021 is to continue to set goals and have fun while doing them. Make sure I put my family first, and, hopefully, we squish out a little nugget," he said, which seemed to surprise Baldwin. "In 2021?!" she responded. "The...end...of 2021? We start trying?" she clarified. "Okay, maybe. We shall see," Baldwin added.
In 2020, Bieber spoke out about the possibility of having a family, but revealed that Baldwin still had some things that she still wanted to accomplish before becoming a mother. That same year, sources told Us Weekly that Bieber is ready to start a family with his wife, and that he's always dreamed of becoming a father. "The timing has been an ongoing discussion," the insider said. "Justin has always put family first and would obviously continue to do so when he becomes a father one day, but at the same time, Hailey knows how important his career is to him ... He is very supportive of Hailey's modeling and TV career and would not want to pressure her to settle down until she is ready, even though he wants to have a lot of kids."
Fans are now excitedly waiting to see if Bieber and Baldwin will be adding to their family in the near future.