Hailey Baldwin Responds To Troubling Claims About Her Marriage To Justin Bieber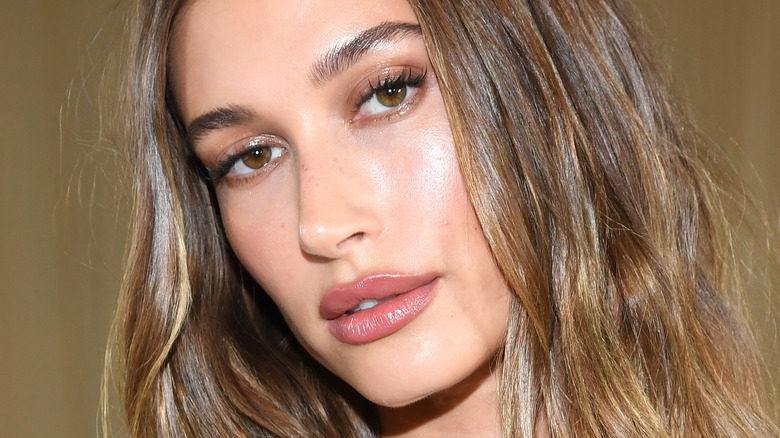 Kevin Mazur/mg21/Getty Images
Another day, another rumor swirling around Hailey Baldwin's marriage to Justin Bieber. Just days ago, fans speculated the model is pregnant after her pop star hubby put his hand over his belly while posing for photos at the Met Gala (via InTouch). And a few months back, a seemingly-heated exchange between the spouses which was caught on camera led to talk that he was being overly aggressive toward her. At the time, fans defended the singer.
Now, Baldwin is defending her marriage over new claims of the relationship being troubled. While talking to Demi Lovato during their podcast, "4D with Demi Lovato," the blonde refuted rumors about how Bieber treats her, saying, "There's so many narratives that float around about me, about him, about us together. Like, 'Justin is not nice to her and mistreats her' and I'm just like... it's so far from the truth and it's the complete and utter opposite" (via Page Six).
Baldwin went on to tell Lovato that she considers her hubby to be her BFF, and that he makes her "feel special every single day."
The celebrity wife also characterized their marriage as being far from troubled.
This is far from the first time Hailey Baldwin has had to defend her marriage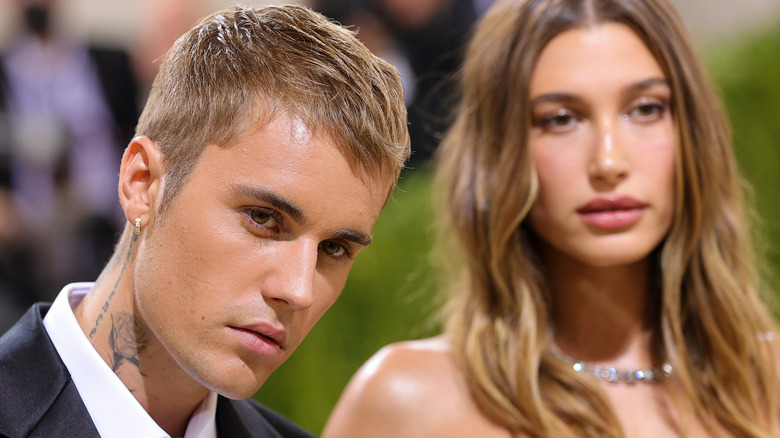 Theo Wargo/Getty Images
As Baldwin told Lovato during the Friday episode of their podcast, "The truth is that we've literally never been so obsessed with each other and we have so much fun together" (via Page Six).
At this point, defending her marriage is old hat for the niece of Alec and Hilaria Baldwin, with the star also having had to shut down rumors of a problem between the young lovers back in 2019, a year after they tied the knot. "Nobody from the outside really knows what's going on between us," she explained, according to Elle.
She added, "I wake up every morning with this person. I'm the only person that has direct dialogue with this person. This is my relationship. What's so tricky about mental health is that it can be easy to let people convince you of something that's not real."
In fact, Baldwin has made a habit of not engaging with rumors about her life or relationship, with the exception of previously responding to calls from Selena Gomez fans to taunt her online.