Here's Why Jimmy Kimmel's The Man Show Flopped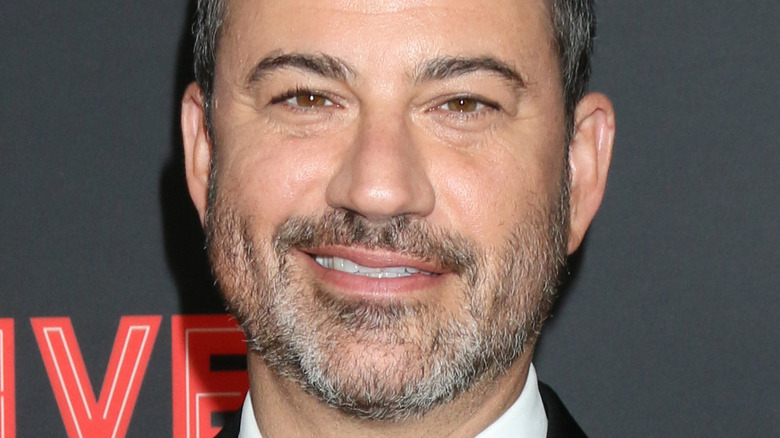 Kathy Hutchins/Shutterstock
Before Jimmy Kimmel suited up and claimed multiple Emmy Awards for "Jimmy Kimmel Live!," he chugged beer, openly disavowed feminism, and displayed the emotional range of a man who'd never heard of therapy. 
"The Man Show" premiered in 1999, hosted by Kimmel and Adam Carolla on Comedy Central (via IMDb). Kimmel described it as "a joyous celebration of chauvinism," (via The New York Times), justifying the inflow of crude jokes and objectification that many believed was peak comedy.
However, Kimmel left the testosterone-filled stage in 2003 when he was offered to rebrand himself as a more sophisticated talk show host by ABC (via Jezebel). "The idea that I am this guy who runs around snapping people in the ass with a towel, that's not really me ... I like to think there is a little more to me than that. I know there is," he told the Observer in 2002. Read on to know why Kimmel felt the show wasn't the hit it was supposed to be.
Kimmel decided to end The Man Show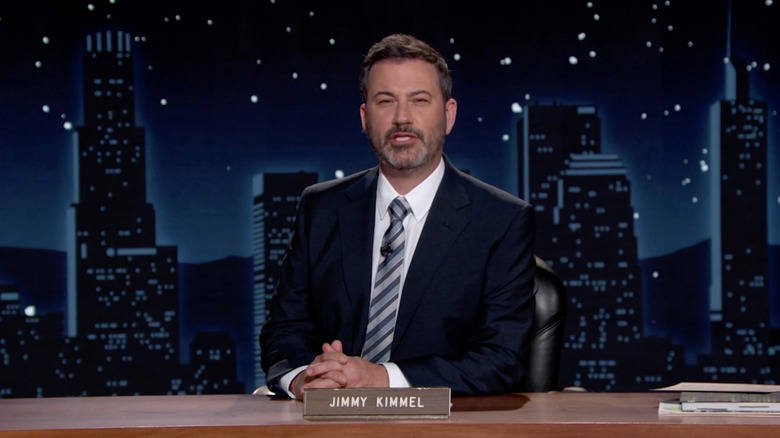 Getty Images/Getty Images
Popular "Jimmy Kimmel Live!" segments include "Celebrities Read Mean Tweets" and "Pedestrian Question." But these are evolved versions of Jimmy Kimmel's comedy. In "The Man Show," Kimmel ran after women, asking them to "end women's suffrage," (via YouTube) and devoted a chunk of time to women jumping on trampolines (via YouTube). It isn't difficult to understand why Kimmel began distancing himself from the show as the third wave of feminism began taking root in the U.S. (via Vox).
However, Kimmel maintains that the reason he left (and ended) the show was because his audience didn't get his brand of humor. He told The Daily Beast in 2018, "The reason we left that show was because there was a specific day on which Adam [Carolla] and I looked at each other and said, 'It's time to end this show.'" He went on to describe a joke Carolla had made that went over the heads of every audience member. "They'd never heard that joke before, if it is even a joke. And that was disheartening. And that's when we decided to stop doing the show." 
While the show continues to have fans, the audience had changed — and Kimmel needed to adapt.