Why Michael Cohen Was Spotted Doing This With Kanye West Despite House Arrest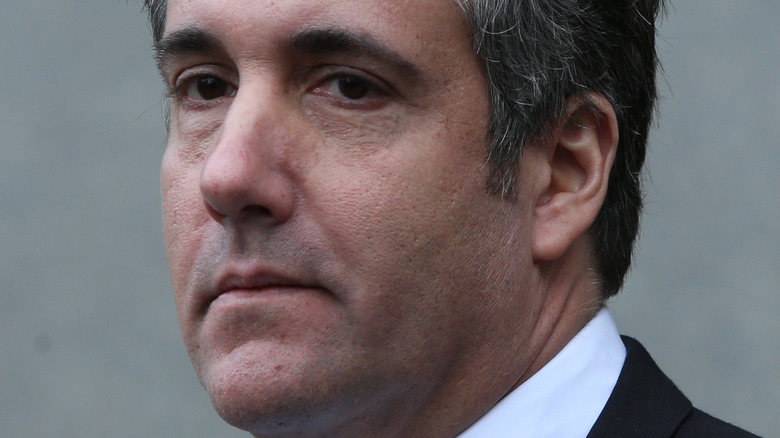 a katz/Shutterstock
Hey, Upper East Siders! An unlikely duo was spotted chatting over coffee on Friday on your side of town. Despite being on house arrest, infamous "Trump-fixer" Michael Cohen left his home to meet up with none other than Kanye West. While West has seemingly distanced himself from the former president within the past year, the coffee date seems to imply that he hasn't completely left Donald Trump's world behind. 
While West was free to go where he pleased, the disbarred Cohen remains on house arrest following his three-year prison sentence after having plead guilty to lying to the Senate and House Intelligence Committee regarding Trump's real estate dealings with Russia (per Vanity Fair). He then received a furlough from his prison sentence in May 2020 during a push to empty jails during the pandemic, and has since been serving his time at home.
West made the trek out to the Upper East Side of New York City, where Cohen lives. The pair met at Sant Ambroeuse, per Page Six. The outlet didn't specify which of the Sant Ambroeuse restaurants they visited, but Vanity Fair speculated that Cohen and West met at the Loews Regency Hotel location due to its proximity to Cohen's Trump Park apartment. 
Kanye West and Michael Cohen met for coffee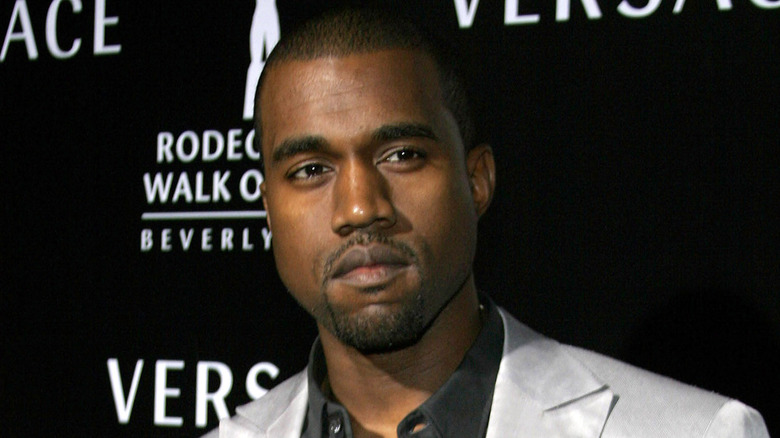 Tinseltown/Shutterstock
There are no reports on what Michael Cohen and Kanye West discussed over coffee, but West's past interest in running for office might have been a part of the reason. West famously ran for president in 2020 and has remained undecided when it comes to a 2024 run (per Fox News). Should he decide to throw his hat into another presidential race, alliances with political influencers — even defamed ones like Cohen — could make all the difference. 
West hasn't commented on any plans to run for office in 2024, but he was open about his political aspirations during the 2020 campaign. Speaking with Forbes at the time, he lumped himself in with the likes of Barack Obama and Donald Trump. "I'm not saying Trump's in my way, he may be a part of my way," he said. "And Joe Biden? Like come on man, please. You know? Obama's special. Trump's special. We say Kanye West is special. America needs special people that lead. Bill Clinton? Special. Joe Biden's not special." 
If his meeting with Cohen is any indication, West may be laying the groundwork for his 2024 campaign. But even if the meeting was a one-off, it was enough to get people talking.