What Is The Best Bath Bomb To Buy On A Budget?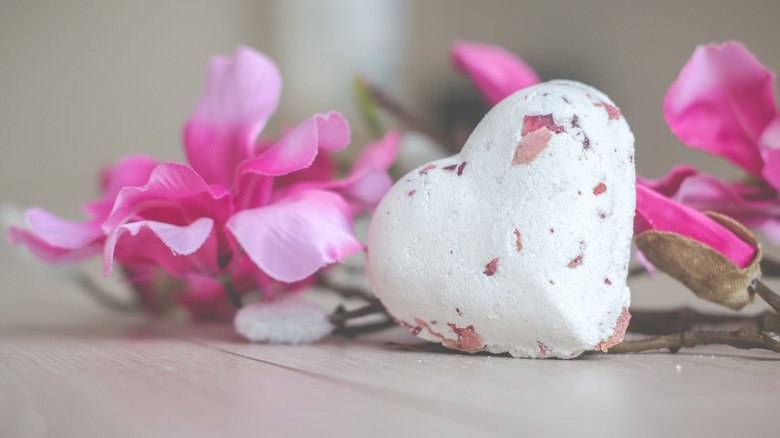 FlashBeauty/Shutterstock
We may receive a commission on purchases made from links.
No matter how busy life gets, self-care is a must, even if it means treating yourself to the occasional bubble bath once in a while. In fact, in one 2018 study, researchers in Japan found that warm baths over two weeks lead to better blood flow, decreased stress, improved mood, and reduced fatigue (via Evidence-Based Complementary and Alternative Medicine Journal).
While the benefits are there and worth exploring, finding the right products to recreate a spa-like bathing experience can be a doozy. Popular cosmetic bath retailer Lush has almost 100 different bath bomb variations to choose from (via Lush USA). What initially started as a brand that created bath bombs for sensitive skin has evolved into the Instagrammable fizzy bath balls we've come to know and love (via Middle East Beauty).
While the Lush price tag is a little steep, with some bath bombs retailing for $11.95, the brand has inspired worthwhile variations. If you're feeling inundated with options and aren't sure where to begin, we've narrowed down the perfect bath bombs that are both relaxing and budget-friendly.
Value Packs from brands like Dr. Teal's can go a long way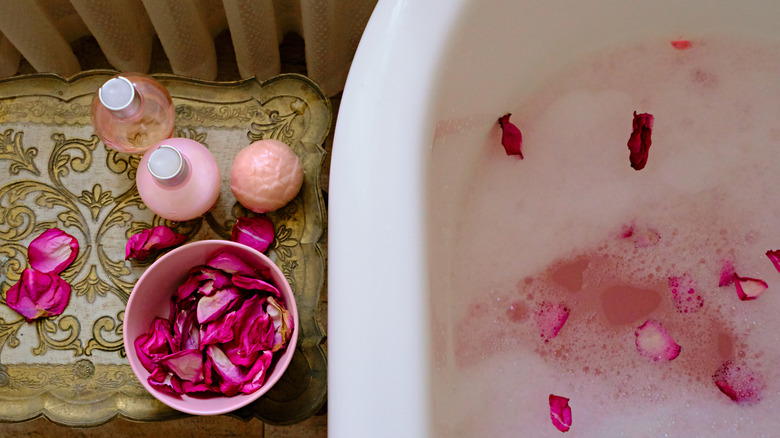 Yuuly/Shutterstock
Per Byrdie, Dr. Teal's is the best value you can get for bath bombs if you're looking to score savings. A five-count bag of Dr. Teal's bath bombs retails at Target for only $5.99 and comes packed with rich ingredients like almond, sunflower, and jojoba oils, making it hydrating for the skin. Plus, a star ingredient like lavender oil in the bath bomb can help with anxiety and lead to a better night of sleep (via Healthline). You can indulge guilt-free and add one to your bath almost every night of the week without worrying about the price tag.
Depending how you look at it, Jackpot Candle's Mermaid Love Potion bath bombs may also be a worthwhile deal to get your hands on (via Amazon). While the two-pack is pricey at $24.95, the set contains two rings inside. After dropping it into the tub, you might find yourself with bling that appraises from as low as $15 to a whopping $5,000 (via WWD)! At the very least, you can sell the rings to cover the cost of the bath bombs and potentially make a profit while getting your relaxation on — a win-win.