If You Love White Claw, This Is What You Should Be For Halloween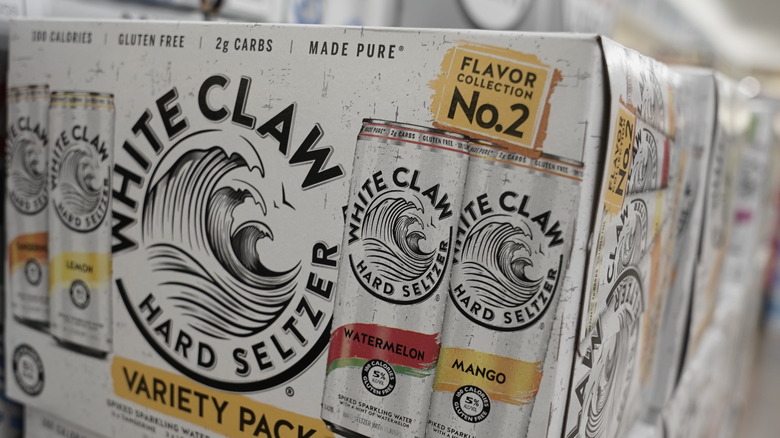 Bloomberg/Getty Images
Chances are you've heard of White Claw before. The alcoholic seltzer is widely popular for its different flavors, inexpensive cost, and low calorie count, per PopSugar. Finally, there's a drink that tastes good and doesn't add too many pounds.
So, what better way to celebrate this upcoming Halloween than by dressing up as the popular seltzer brand? Now, hear us out for a second; yes, wearing a White Claw costume for Halloween does sound a bit out there, but have you seen the getups? They're super cute and easily doable.
For example, per Let's Eat Cake, one costume idea is dressing up as an actual White Claw can by wearing some fishnet stockings, silver pants, and white crop tops with White Claw's logo branded on the shirt. Not only is the costume super affordable, it's an easy find on Amazon, and it's perfect for both a solo or group costume.
Oh, and did we mention how White Claw costumes aren't solely limited to humans? Yes, there are even pet versions! The outlet reported that your favorite furry friend can wear this getup too. Simply create a tin hat using some aluminum foil and buy a White Claw shirt and you're all good to go.
Here are more White Claw costumes ideas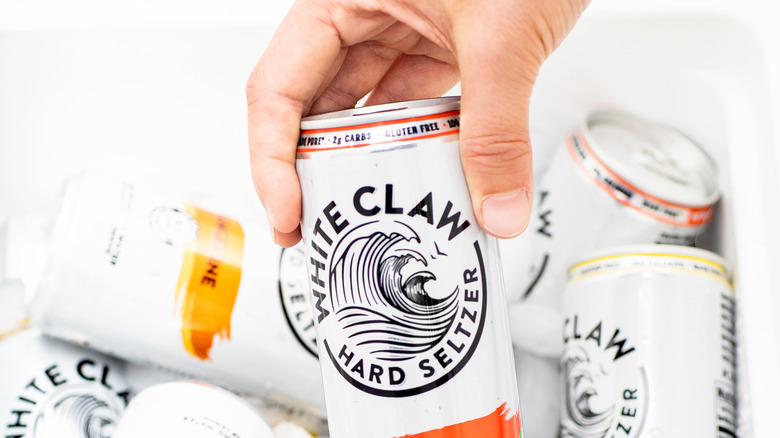 Christopher Lane/Getty Images
If you wanted something a bit more weather appropriate (no shame for the fishnet stockings and white crop tops, but that does not work in 50-degree weather) there are more options! Per Elle, another idea is to wear pink neon leggings, a White Claw t-shirt, a leather headband, and of course, a pull tab necklace. Add a jacket for warmth! Dubbed the "Hard Outlaw" costume, this getup is weather-friendly and super cute. The only downside, however, is it's a bit on the costly side, costing around $54. But, if you're down to spend some coin to look good, then go for it!
Aside from t-shorts and fishnet stockings, if you really want to go all out this spooky season, then you should dress up as an actual can. That's right — per Jollity, you can create a White Claw can costume by spray painting a trash can white, adding some white suspenders, and labeling the can with the White Claw flavor of choice. Honestly, if we'd have to pick, this costume ranks best of all four — thought it requires a lot more work.
Regardless of whichever one you choose, know this: being a White Claw for Halloween is the ultimate costume flex, no matter how you pull it off.