Dr Fauci Has Good News About Halloween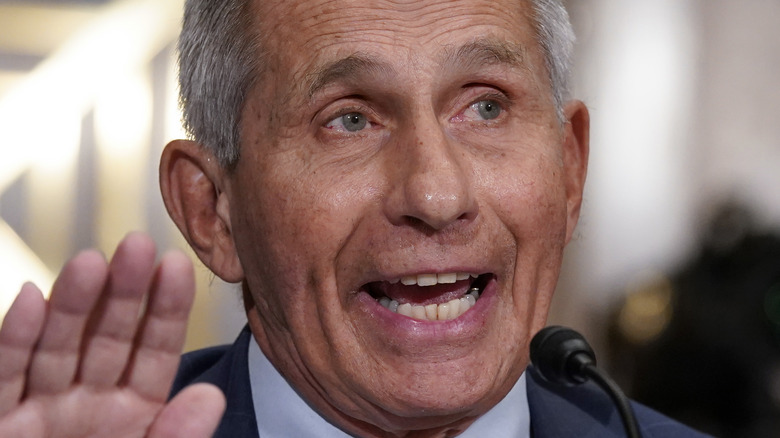 Pool/Getty Images
During a time when childhood is supposed to be about friends, birthday parties, and fun events at school, children across the United States and across the world spent much of 2020 and parts of 2021 isolated and away from people due to COVID-19 — missing out on the things that make being a kid so special. 
As of this writing, the coronavirus pandemic is affecting its third school year, but Dr. Anthony Fauci, director of the National Institute for Allergies and Infectious Diseases, said there's one thing kids can enjoy safely in 2021, and that's Halloween.
Although kids under 12 won't be vaccinated by then — the CDC Advisory Committee on Immunization Practices won't meet until Nov. 2, 2021, to discuss approving the Pfizer vaccine for kids 5 to 11 years old (via New York 1) — Dr. Fauci still believes that kids can trick-or-treat as normal on Halloween. 
However, he does have a word of advice for adults to make things as safe as possible for unvaccinated children.
Dr. Fauci wants kids to just be kids for Halloween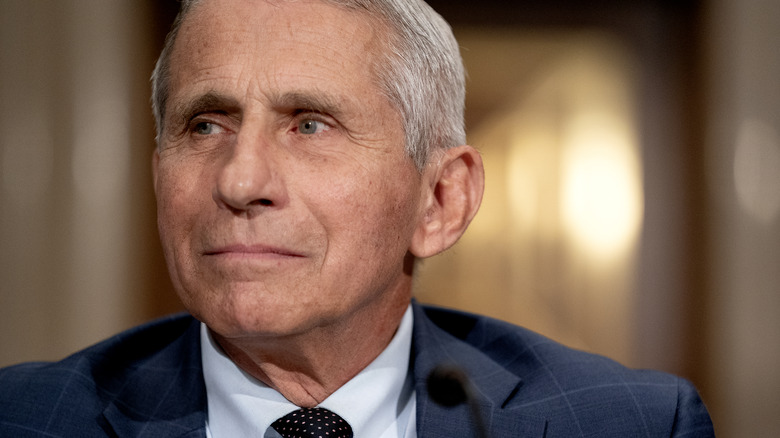 Pool/Getty Images
Although Halloween parades for two neighboring counties, Westchester and Rockland, in New York have been canceled out of an abundance of caution for unvaccinated small children, according to The New York Times, Dr. Anthony Fauci still believes children should be trick-or-treating this year, especially with evidence that COVID-19 has a very low rate of spread outdoors.
"You can get out there," Dr. Fauci told CNN when asked about Halloween (via The New York Times). "You're outside for the most part, at least when my children were doing trick-or-treating, and enjoy it. This is a time that children love. This is a very important time for children."
However, he does urge adults to get vaccinated before then for added safety. "If you're not vaccinated, think about it," he said. "You'll add a degree of protection to yourself and your children and your family and your community. So, it's a good idea to think about why it's important to get vaccinated. But go out there and enjoy Halloween."