Did Donald Trump Really Want Ivanka To Take On This Important Role During His Presidency?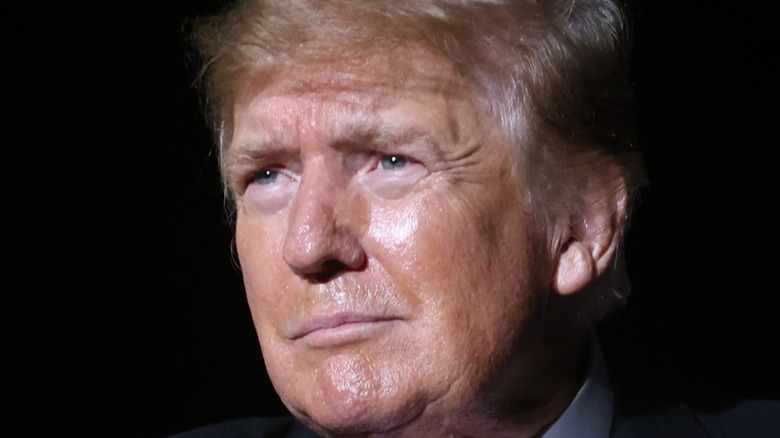 Scott Olson/Getty Images
A good number of us might have never heard of the World Bank before, but the institution, with its 187 members, is one of the most important global organizations around. Unlike commercial banking institutions that we deal with that handle our day-to-day financial transactions, the World Bank deals with big picture matters, like undertaking development projects like building schools, roads and bridges, and telecommunications infrastructure, or even helping to find sources of drinking water. But the World Bank doesn't come with a cash or credit injection, it also sends staff to help provide advice to make sure a project is on the up and up. 
Once the funds are cleared, World Bank staff also stay involved to make sure loans are paid back and the programs are actually being implemented in the way they are intended. Past presidents of The World Bank have included senior academics, economists, and finance experts (via World Bank), and when a vacancy for World Bank president came up in 2019, it appears that Donald Trump had entertained the thought of someone who didn't quite have the credentials needed to get the job done: his daughter, Ivanka. 
Donald Trump had raised the possibility with Ivanka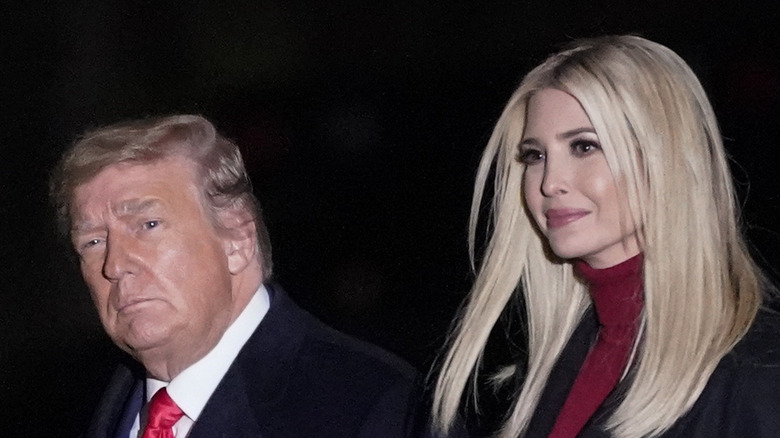 Drew Angerer/Getty Images
A report by The Intercept claims Ivanka Trump came much closer to becoming her father Donald's pick to lead the World Bank than we all thought at the time, and that if it hadn't been for Treasury Secretary Steven Mnuchin and White House Chief of Staff Mick Mulvaney's intervention, Ivanka's name would have been raised as a candidate to replace Jim Yong Kim. The Intercept says it had spoken to two unnamed sources who claimed that the nomination "came incredibly close to happening," although the publication has not received any comments or reactions from the World Bank, the Trump Organization, Ivanka Trump, or Mnuchin, for that matter.
But reports from 2019 show that Mnuchin's claim might hold some water. During an interview with the Associated Press, Ivanka had confirmed that her father had mentioned the job "as a question," but that she had indicated "she was happy with the work" that she had been doing at the time. And while she had passed up the opportunity to head the development organization, AP had reported that Ivanka had been part of the selection for Kim's replacement, David Malpass.
Trump thought his daughter would have been 'great' at the job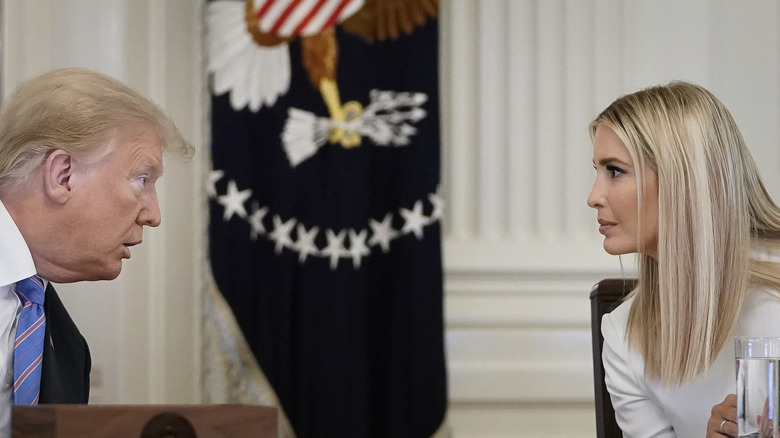 Drew Angerer/Getty Images
Donald Trump wasn't shy about expressing his thoughts about Ivanka's suitability for the role, either. During an interview with The Atlantic, he pointed out that his daughter is "a natural diplomat," adding that Ivanka "would've been great at the United Nations, as an example." But he also admitted that if he had in fact named her to a prestigious position, "they'd say nepotism, when it would've had nothing to do with nepotism." Nevertheless, Trump maintained that Ivanka "would've been great" leading the World Bank "because she's very good with numbers."
While the story issue itself wasn't exactly news, social media still took the time to mull over the possibility that Ivanka was seen as an appropriate candidate to lead the global institution. One aghast Twitter user said: "I'm sorry, Ivanka was going to be appointed to the World Bank..... as what exactly? To serve as the equivalent of a Walmart greeter at the entrance of the World Bank? That's all I can see her being qualified to do." Another social media user gave credit where she felt credit was due, saying: "Apparently Trump was going to appoint Ivanka President of the World Bank. Steve Mnuchin stopped this horror show, the one good service he performed for our country" A third fumed: "Allowing the Trump crime family to run the World Bank would be like putting a pack of starving wolves in charge of a hen house."