Inside Ivanka Trump's Relationship With Her Father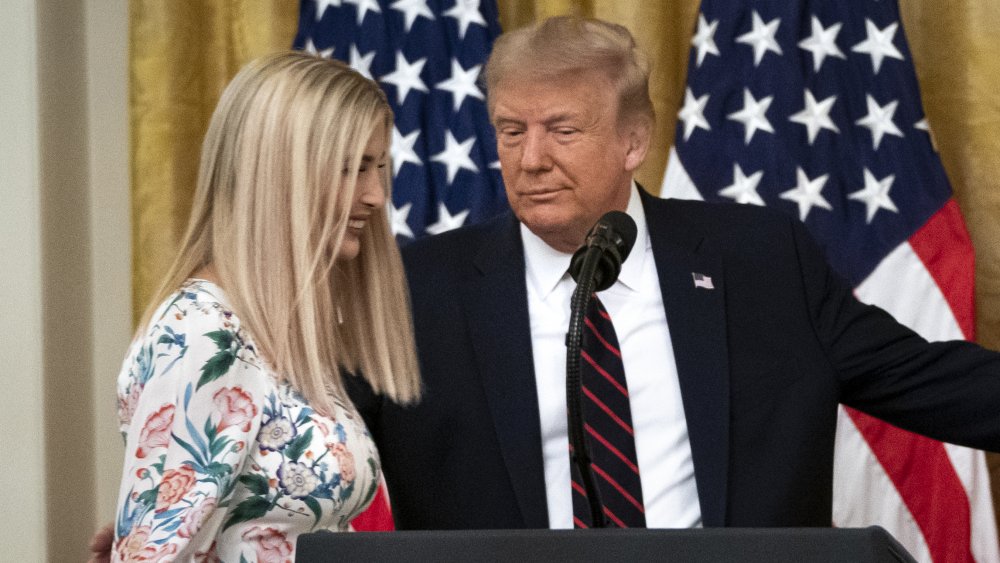 Drew Angerer/Getty Images
Out of President Donald Trump's five children, Ivanka Trump may be the best well known. Trump has made no secret of the fact that he dotes on his daughter, who is the second oldest of his three children with his first wife, Ivana Trump. Trump and Ivanka have a special bond. While she isn't his only daughter, his younger daughter, Tiffany Trump, grew up in California, paving the way for Ivanka to be the true daddy's girl of the family.
Ivanka has long been considered the Trump child most likely to follow in her father's footsteps. After college, she briefly worked for developer Bruce Ratner, but a year later she was working for the family real estate business. Trump was surprised, but not displeased by his daughter's decision.
"In the end, she chose the family business," Trump told Vogue. "Ivanka is a natural dealmaker. She'll take this company to great levels."
Donald Trump thinks Ivanka Trump could be president one day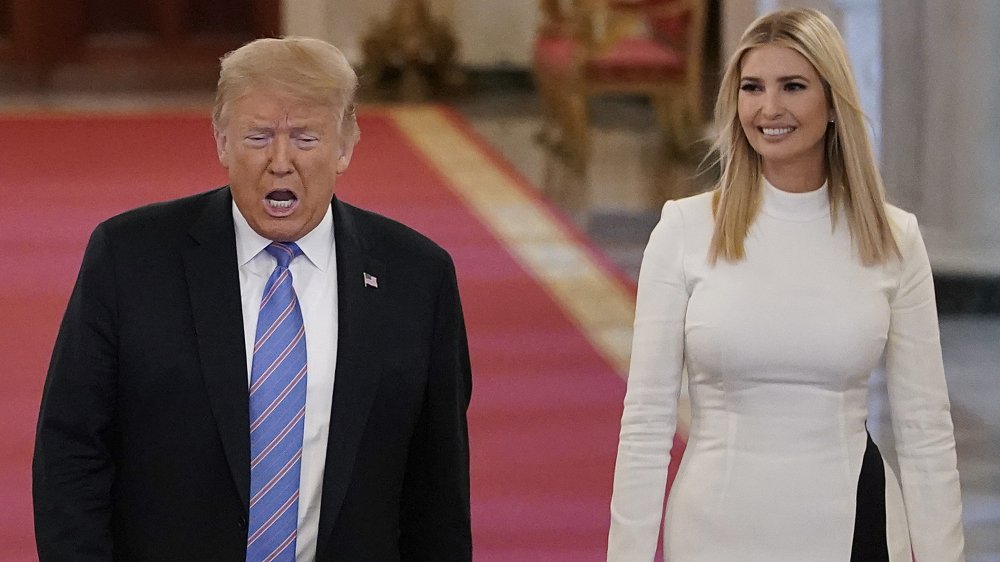 Drew Angerer/Getty Images
Trump also thinks his daughter has what it takes to follow in his political footsteps. "If she ever wanted to run for president I think she'd be very, very hard to beat," he told The Atlantic. For now, though she's content with her role as a senior advisor to her dad and holds the distinction of being the only Trump kid to be considered for a post in the Trump administration.
Trump's open admiration of his daughter has sometimes raised eyebrows. "You know who's one of the great beauties of the world, according to everybody?" he once said on The Howard Stern Show (via the Daily News). "And I helped create her. Ivanka. My daughter, Ivanka. She's 6 feet tall, she's got the best body."
Ivanka, however, has ignored or laughed off such comments, and has always been one of her father's biggest defenders. In 2016, when allegations were made that Trump had behaved inappropriately towards women, Ivanka went to bat for her dad. "I found it to be pretty disturbing, based on the facts as I know them," she told CBS. "And obviously, I very much know them, both in the capacity as a daughter and — in the capacity as an executive who's worked alongside of him at this company for over a decade."
Ivanka Trump is one of her father's biggest defenders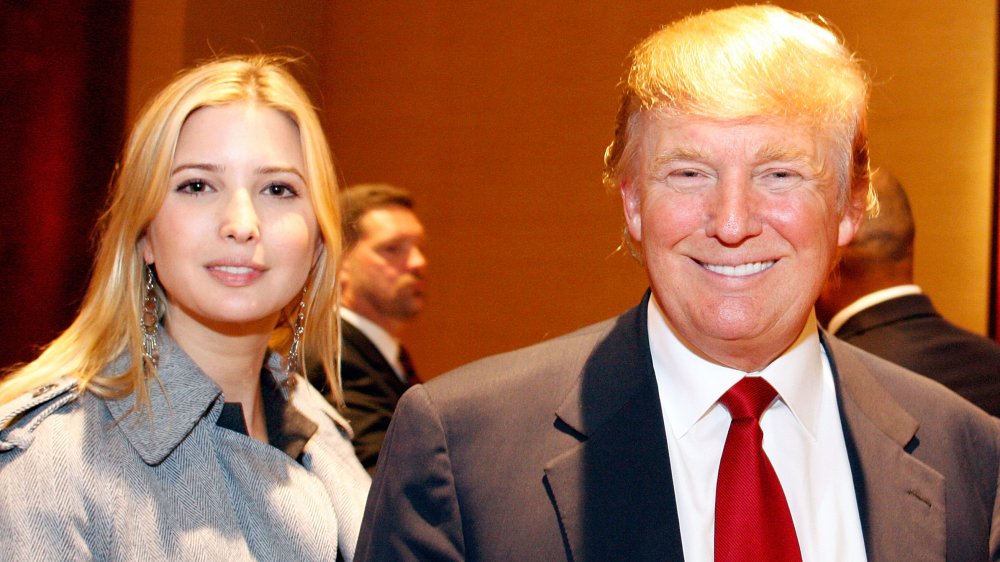 Donald Kravitz/Getty Images
Ivanka has been defending her father long before entered the political sphere. Trump has long been a polarizing figure, whose brash persona has rubbed many the wrong way, but Ivanka says it is precisely the character traits that people criticize that have made him so successful.
"You know, people sometimes call my father cocky or egomaniacal," she told GQ back in 2007 when Trump was primarily known as a real estate mogul. "They use these sort of attributes, but I don't know anyone who's successful like him who isn't cocky, who doesn't have a big ego. To me, that's negative only when you're a braggart and you've got nothing to show for it."
She added, "He has to believe every building he's doing is the best building he's ever done. That's important to us. Like, that's our vision as a company. If we didn't view it as the best, we shouldn't be building it. And that's how we look at, you know, all the stuff we do."