The Truth About Stephanie Grisham's Relationship With Melania Trump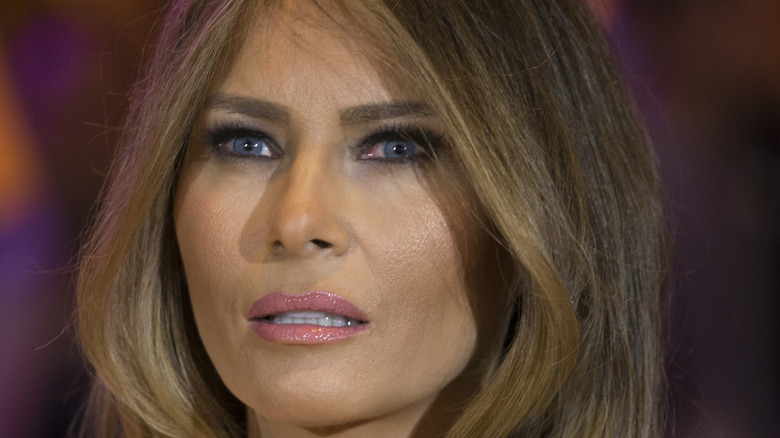 lev radin/Shutterstock
It could read like something out of middle school: Two girls meet, work closely together, become besties, then break up over a major incident and spend their days throwing shade at each other. But the relationship between Melania Trump and Stephanie Grisham is no mere tween feud. The former first lady and her one-time chief of staff were once as bonded as Gorilla Glue. Now their only communication appears to be in the form of public statements — as in Grisham's new tell-all book, "I'll Take Your Questions Now," and Trump's curt reaction to the book as being a backstabbing load of lies.
The timeline of the former friendship reads like the first hill on a major roller-coaster: a steady climb to the top, followed by an unexpected drop. Grisham first began working with the Trumps in 2015 as a press representative, and quickly rose through the ranks, earning a reputation for being trustworthy and unswervingly loyal. She defended the first lady against such incidents as the day she wore a jacket saying "I REALLY DON'T CARE, DO U?" to an immigrant detention facility. (Grisham posted the hashtags #SheCares and #ItsJustaJacket on Twitter, via The Washington Post.)  
The feeling seemed to have been mutual. When Grisham was reassigned to the first lady's service after a brief stint as the White House press secretary, Melania Trump announced she was "excited" by the move and added, "She has been a mainstay and true leader in the Administration from even before day one, and I know she will excel as Chief of Staff" (via Business Insider).
The two friends turned enemies after January 6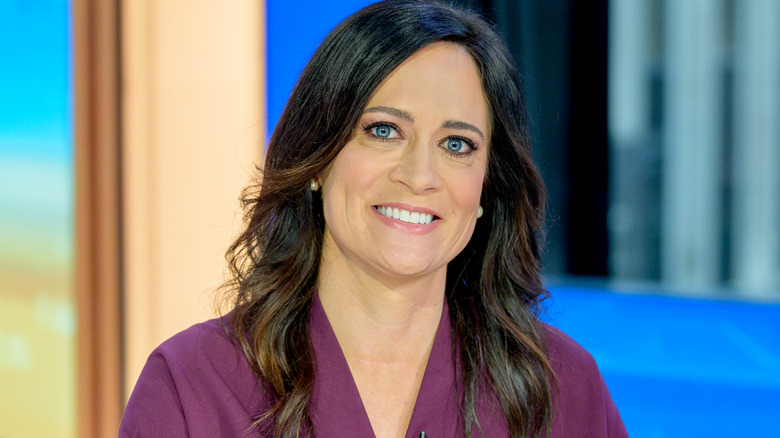 Roy Rochlin/Getty Images
The glowing friendship apparently began to fade toward the end of the Trump administration. In her book, Grisham describes the White House atmosphere as being chaotic and toxic, fueled by an unpredictable and explosive president. She told Insider that she was ready to resign her post as early as mid-2020, but that "the first lady had talked me into staying." By the time the 2020 election took place, Grisham had lost so much faith in her former boss that she voted for an unnamed write-in candidate (via CNN). After Joe Biden was declared the winner, Grisham says she urged the first lady to schedule the traditional inaugural tea with Jill Biden, but that Melania kept putting it off.
Then came the January 6 insurrection, which Grisham says was the breaking point for her and the first lady. Grisham claims that she urged Melania Trump to post a tweet denouncing the "lawlessness and violence" of the protests. Melania, preoccupied with a photo shoot, said simply, "No" (via Politico). Grisham resigned shortly afterward. 
Grisham's tell-all dropped in early October 2021, and the former first lady has trashed it as being a smear job by a former employee with a history of "unprofessional behavior." Most recently, Melania Trump's office issued a statement (retweeted here): "The author is desperately trying to rehabilitate her tarnished reputation by manipulating and distorting the truth about Mrs.Trump. Ms. Grisham is a deceitful and troubled individual who doesn't deserve anyone's trust."