George Clooney Shares His Thoughts On A Future Political Career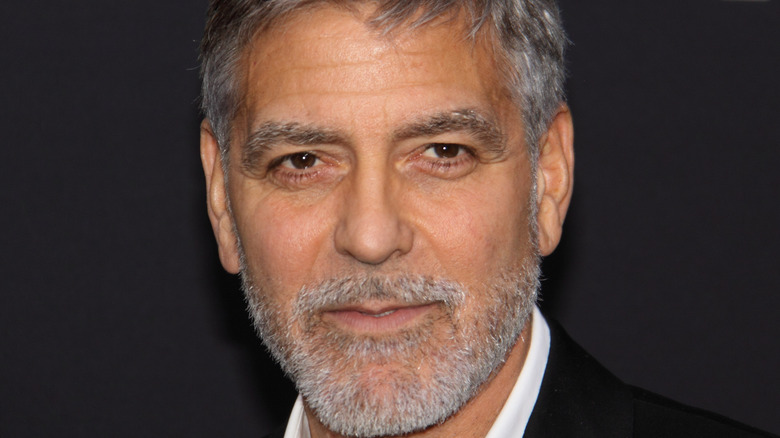 Serge Rocco/Shutterstock
There's no doubt that George Clooney has had an enviable acting career. After hitting it big with his role as Dr. Doug Ross in "ER," he launched a film career that has included "Ocean's Eleven," "Up in the Air," "The Perfect Storm," and "Michael Clayton" (via IMDb). His body of work has earned him various accolades, including two Academy Awards, three Golden Globes including the Cecil B. DeMille Award, four SAG Awards, one BAFTA award, two Critics' Choice Awards, an Emmy, and four National Board of Review Awards.
Through the years, Clooney has used his fame to promote worthwhile causes. In 2006, he and his father, Nick, visited the Sudan, and the actor has also produced three telethons: "The Tribute to Heroes (post 9/11)," "Tsunami Aid: A Concert of Hope," and "Hope for Haiti Now," according to his foundation bio. And with his wife, Amal, Clooney started Clooney Foundation for Justice, which fights for justice for victims of unfair trials, victims of corruption and victims of mass atrocities. "I didn't grow up wealthy," he told The Jakarta Post. "If you end up getting lucky, you should share that luck."
Clooney has also been vocal about politics, speaking out against the Trump administration and his hopes for the U.S. "I'm always optimistic about this country. We fail a great deal, but I've been to so many countries that are really failed states, and they look to this country for leadership," he told People, adding "I believe in the American spirit."
George Clooney has no interest in running for office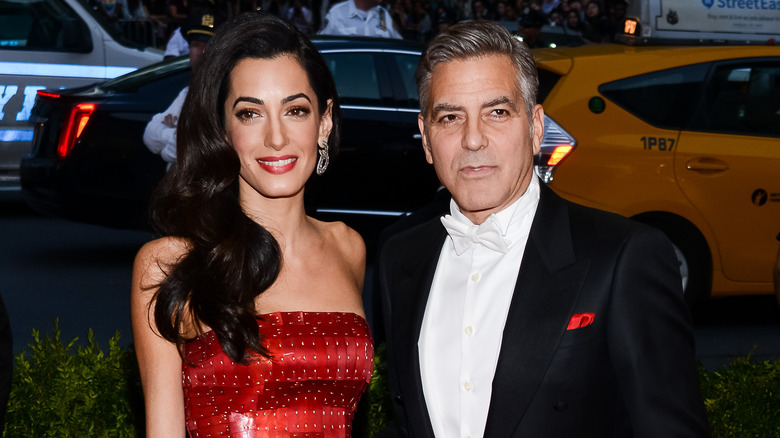 Sky Cinema/Shutterstock
While George Clooney has no problem voicing his political opinions, would he ever consider running for office?  "No, because I actually would like to have a nice life," he said during an interview on BBC's The Andrew Marr Show. "I turned 60 this year, and I had a conversation with my wife, and we were working a lot, as we both do, and I said, 'We have to think of these as the halcyon years.' If we have our health, which we do ... and I'm 60 and I can still play basketball and still do the things I love, but in 20 years I will be 80, and that's a real number."
"[It] doesn't matter how much you work out, what you eat. You're 80," he added. "And so I said, 'We have to make sure we enjoy and live these years in the best possible way.'"
Although politics is out of the picture, Clooney's entertainment career is still going strong. He is set to release "The Tender Bar," which he directed. The film, starring Ben Affleck, is based J.R. Moehringer's 2005 memoir about growing up at his uncle's Long Island bar.  "I related very much to this story" Clooney told Deadline. "My dad used to give me 50 cents to buy a bag of cigarettes from the machine in a bar."