Vanessa Hudgens Reveals Her Latest Fitness Obsession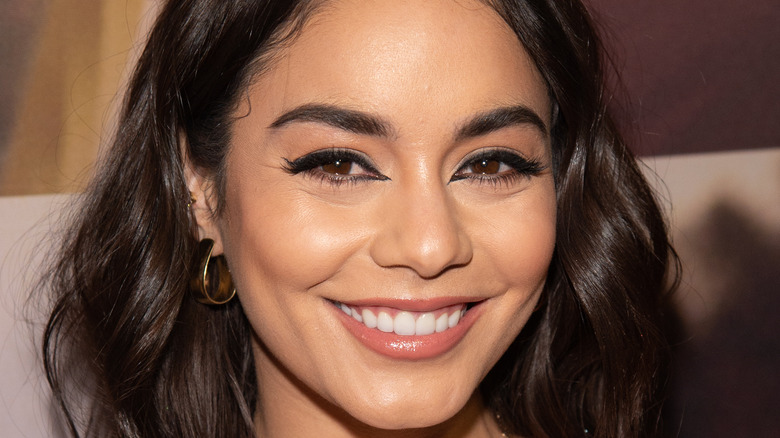 Ron Adar/Shutterstock
If you follow Vanessa Hudgens on Instagram, you probably have learned a few things: She regularly works out with her bestie, GG Magree, and the hard work is paying off because she looks more toned than ever. 
Hudgens rose to fame through the "High School Musical" film series and went on to be featured in works such as "Spring Breakers" and "The Princess Switch" (via IMDb). Recently, she attended the red carpet event for Rihanna's SavagexFenty fashion show on Amazon Prime. She wore an emerald green ensemble with a body chain and with a black lacy bra underneath it. Most of the comments on her Instagram photo of this outfit had the same message: "Yes abs!" and "Ummm excuse you abs!!"
So, now, more than ever, people want to know: What is she doing, how did she get those abs, and what can be done to try and replicate her bangin' body?
Lately, Vanessa Hudgens has been working out at this Kirk Myers-founded gym with her best friend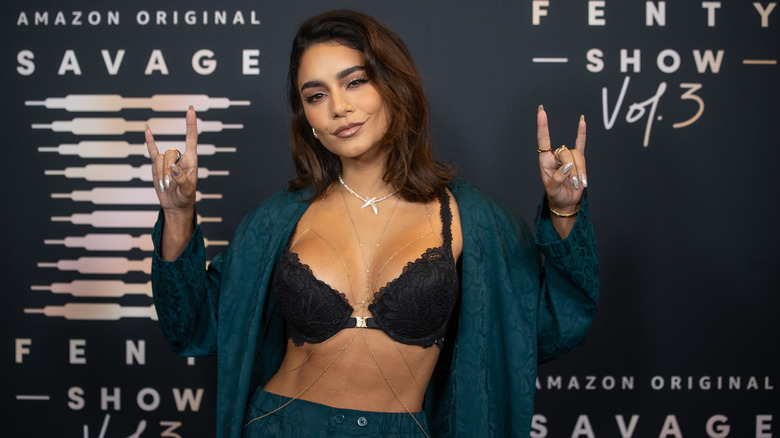 Emma Mcintyre/Getty Images
Thankfully, Vanessa Hudgens' interview with Shape lists out exactly what workouts she has been doing. "My fitness has taken a turn," she told the outlet. "Cardio has been put on the back burner, and I'm very okay with that. The things that have become the most important are balance and mental health. During the pandemic, when everything was paused, I created a little community. I'd get my friends together over Zoom, and we would do Isaac Boots' live workout classes."
We can all take inspiration from the star in this area, as exercise can reduce anxiety and depression and boost self-esteem and cognitive function (via Primary Care Companion to The Journal of Clinical Psychiatry).
"As the world started to reopen, I found myself obsessed with Dogpound," she went on to tell Shape, referencing the gym that was founded by Kirk Myers in 2016, with a location in LA and one in NYC (via DogPound). "I go with my best friend; we're extremely competitive. We have the best time — The amount of dancing we do between sets is ridiculous."