The One Thing Cheryl Burke Is Most Nervous About On This Season Of Dancing With The Stars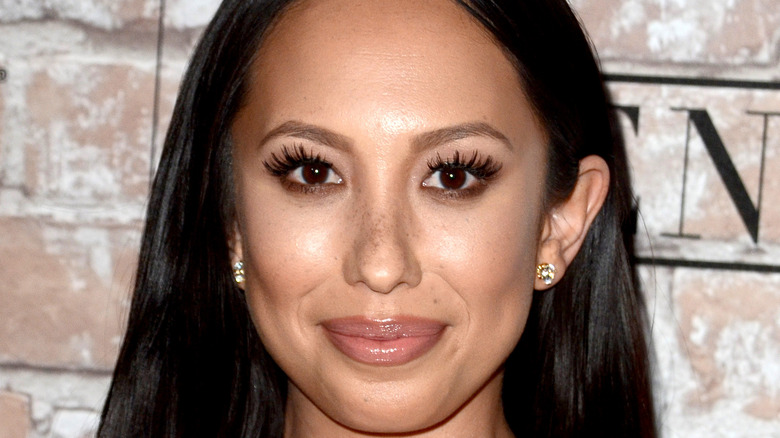 Kathy Hutchins/Shutterstock
"Dancing With the Stars" pro dancer Cheryl Burke has been very open and honest about her sobriety journey. The television personality is known for busting a move on the dance floor, but she's quietly struggled with addiction (and the show's dynamic) for years. In September 2021, Burke penned an emotional essay about her struggles with sobriety and revealed that it was her previous "Dancing With the Stars" partner, Backstreet Boys star AJ McLean, who helped her find an outlet to speak about her issues in a therapeutic way (via Us Weekly).
"Even before [McLean] was set to do the show, we were talking about starting a podcast because our journeys with sobriety and mental health struggles were so similar. Through the podcast, I realized how therapeutic it was to talk about, and I started sharing more of my own journey," she said.
However, Burke admitted that it has been a struggle that she's forced to deal with on a daily basis. "My biggest struggle through it has been actually feeling my feelings. I've been through a lot in my past and alcohol used to numb those dark thoughts and feelings, but now I have to face them as they come up. I take it one day at a time, tell myself it is what it is, and try to surrender to that and stop micromanaging. It will always be a struggle, but now I have healthy ways of coping," she confessed.
Recently, Burke admitted that she's a bit worried about competing on Season 30 of "Dancing With the Stars" for this reason. 
Cheryl Burke gets candid about her sobriety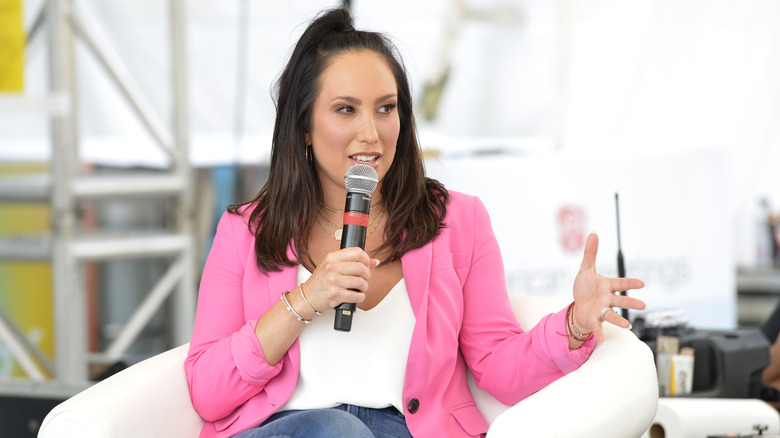 Duane Prokop/Getty Images
Just before Season 30 of "Dancing With the Stars" was about to kick off, Cheryl Burke took to social media to interact with her fans (via Self). The professional dancer admitted that she was feeling very nervous to compete this time around due to her sobriety status.
"Confession time — this may be my 24th time doing #dwts, and even though I'm SO excited, I also have major nerves," Burke captioned an Instagram video of herself. "If I said to you that I was just so excited and not nervous, that would be a lie," she admitted in the video. "Of course I'm nervous. Of course I have my thoughts getting the best of me. Hopefully by 5 p.m., when we shoot here in L.A., that's not the case. But I am nervous. I am feeling insecure, and I am scared." Burke continued, "I know you guys are gonna be like, 'Why [are you scared]? You're fabulous!' Which I thank you for so much. But I want you to know, since being sober, this has been really scary for me," she said.
Burke went on to remind her fans that she's only "human" and felt like sharing her emotions before the show's premiere. "Just wanted to be honest with you all because I know sometimes it can look like this stuff is easy for us, but that wouldn't be real," she said. Burke is competing on "Dancing With the Stars" with her partner, Peloton instructor Cody Rigsby, as of publication.