Why Jared Kushner Can't Stand The Media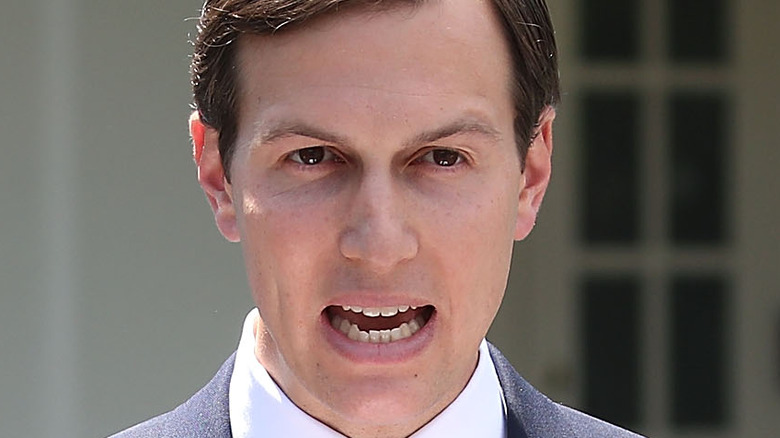 Mark Wilson/Getty Images
These days, Jared Kushner is most well known for being the righthand man of former President Donald Trump, despite having zero political or government experience. He also happens to be married to Trump's daughter Ivanka, making the duo something of a power couple in Washington (where, notably, everybody hated them, as per Vanity Fair). 
Although Kushner initially seemed pretty harmless, as The Atlantic so succinctly put it, he gradually became the president's "most dangerous enabler" thanks to the real estate heir's no-nonsense approach to running the country. 
Kushner is considerably more intelligent than his father-in-law and presented a more moderate outlook. He's also a Harvard grad, so the New York native at least gave the impression of being somewhat capable, particularly in comparison to Trump. 
However, despite the fact that they differed in many ways in their approaches, the two men are more alike than not. They both inherited substantial businesses from their fathers and were born into wealth and privilege as a result. Likewise, when it comes to the so-called fake news media, Kushner has as little time for them as Trump.
Jared Kushner doesn't trust the liberal press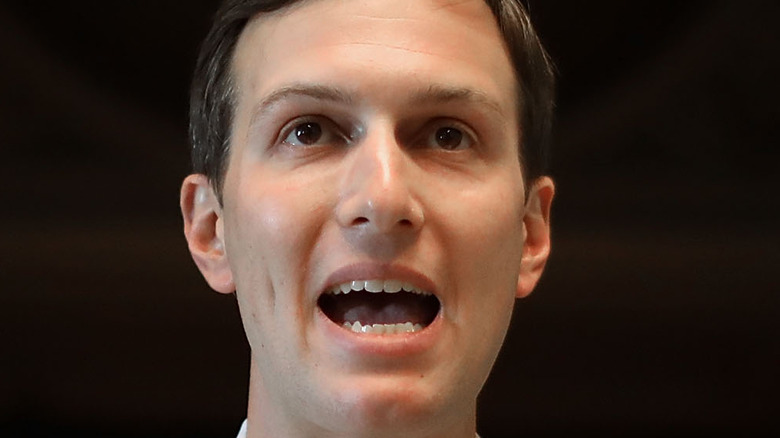 Chip Somodevilla/Getty Images
Jared Kushner comes from a media family, which is why it's kind of surprising he "hates reporters and the press. Viscerally," as a former editor from his family's paper, The Observer, told The New Yorker. The former senior White House advisor blames the New Jersey press, in particular, for wrecking the Kushner family's allegedly good name. He admitted to New York magazine that, prior to taking over when his father went to prison, reading The Observer was "like homework." 
Kushner has so little time for the press, outside of his own business interests, that a source told Bloomberg, "One thing Jared always tells Donald [Trump] is that if the New York Times and cable news mattered, he would be at 1 percent in the polls." However, there were also rumors Kushner floated the idea of starting a dedicated Trump TV network at some stage during his term, suggesting that he still understood the value of good press. 
Jared Kushner used to love doing interviews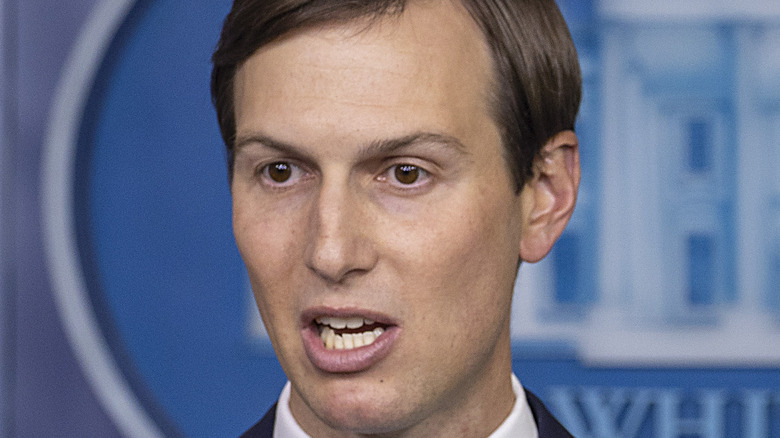 Tasos Katopodis/Getty Images
Jared Kushner told Forbes in November 2016, "I don't talk to the press." However, as The Washington Post noted, he used to chat regularly with the likes of the New York Post during the mid to late 2000s. The newspaper magnate took every opportunity to discuss his ascendance to the top of the New York glitterati, after taking over The Observer in 2006, at the age of just 25. He even took time out of his vacation in Hawaii to answer questions about the paper's future. 
However, Page Six criticized his approach in 2007, claiming that Kushner's reticence to confirm his already quite public relationship with Ivanka Trump was a misstep. Regardless, the real estate entrepreneur continued to take interviews even after they were married, predominantly about the family business. 
Once his father-in-law began campaigning for president, though, Kushner cut the media off entirely, presumably reasoning it would do more harm than good if he continued to talk.