Megan Fox Makes A Startling Confession About Her Self Image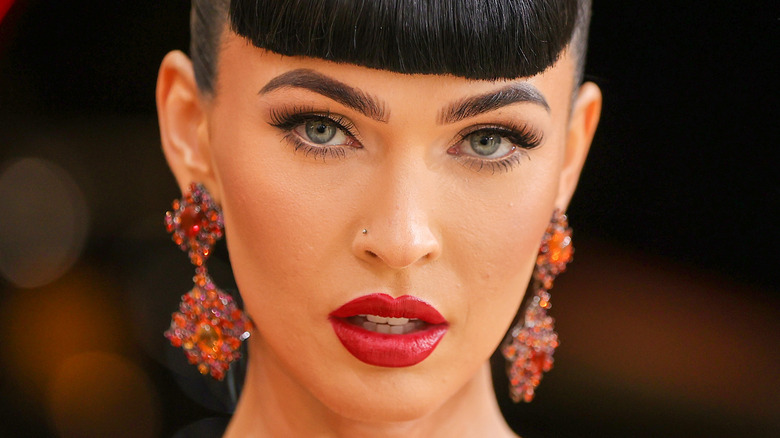 Theo Wargo/Getty Images
When it comes to Megan Fox, most people probably think she has more self confidence than anyone on earth. But the actress, who is often photographed on red carpets wearing revealing attire — consider her recent appearance at the VMAs — is here to disprove this assumption about her life (via Daily Mail).
In a new interview with British GQ Style that she gave jointly with her boyfriend, Machine Gun Kelly, Fox makes an admission that may startle even her biggest fans. The mom of three said, "Yeah, I have body dysmorphia. I have a lot of deep insecurities" (via Page Six).
According to the Mayo Clinic, body dysmorphia is a mental condition in which a person fixates on a "perceived defect" in their appearance. The individual may seek out reassurance as a way to bolster their opinion about how they look.
While Fox did not share what parts of her body she is so acutely self conscious about, she did open up about the difference between how others may view her, and how she actually feels about herself.
Megan Fox has always been honest about feeling insecure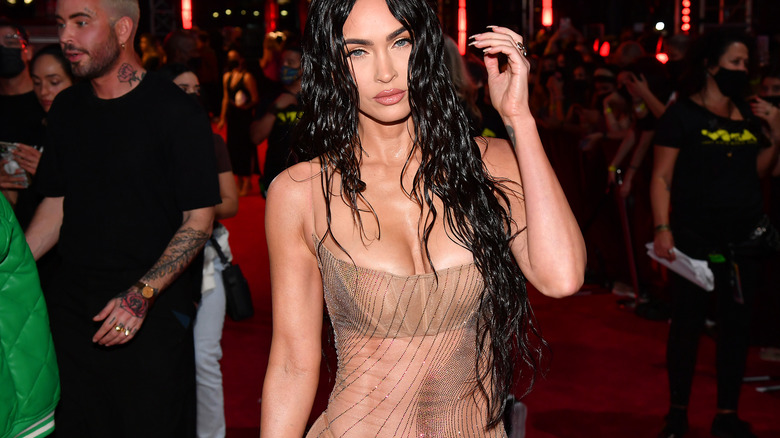 Jeff Kravitz/mtv Vmas 2021/Getty Images
As Fox told British GQ Style in the revealing new interview, "We may look at somebody and think, 'That person's so beautiful. Their life must be so easy.' They most likely don't feel that way about themselves."
This is not the first time the star has opened up about not thinking she is the sexy, self-assured person we perceive her to be, telling Cosmopolitan in 2009, "I'm very confident in how I project my personality. But in terms of how I look, I'm completely, hysterically insecure" (via Access).
That same year she told Rolling Stone, "I'm really insecure about everything." She added, "I see what I look like, but there are things that I like and things that I dislike. My hair is good. The color of my eyes is good, obviously. I'm too short. But overall, I'm not super excited about the whole thing. I never think I'm worthy of anything... I have a sick feeling of being mocked all the time. I have a lot of self-loathing" (via New York Daily News).