Derek And Julianne Hough Aren't The Only Famous Ones In The Family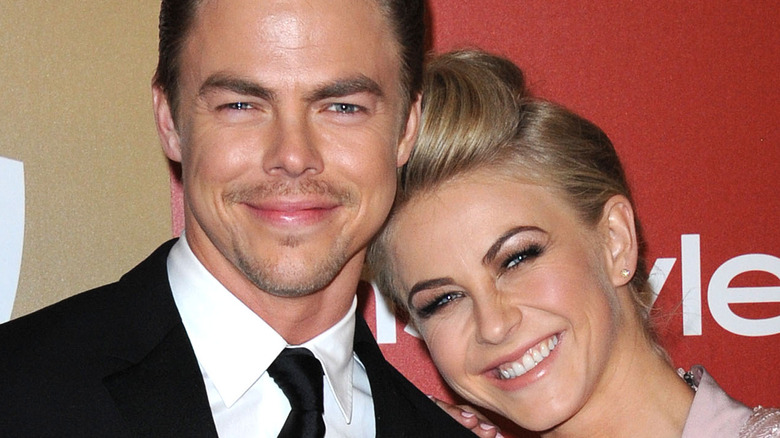 DFree/Shutterstock
From Owen and Luke Wilson to Chris and Luke Hemsworth, the only thing better than our favorite celebrities are our favorite celebrity siblings. While there are so many dynamic sibling duos out there when it comes to the pair with the best dancing skills, Julianne Hough and Derek Hough take the cake. Per Heavy, the Houghs were born in Orem, Utah, where they grew up with three older sisters. Funnily enough, Julianne and Derek's parents met on a ballroom dancing team at Ricks College in Idaho –- now we know where the famous siblings got their dancing gene! Derek and Julianne both starred on ABC's hit dance competition show "Dancing With the Stars," with Julianne being featured as a pro for five seasons, and Derek starring as a pro for a whopping 16 seasons.
"To have somebody that close, that's like in the same world as you, that understands it ... we've both been very, very lucky to be each other's support," the "Safe Haven" actress shared in an interview with ET, regarding working alongside her brother. "He's rad. I love him." 
In fact, due to their strong bond and close working relationship, Julianne and Derek often get mistaken for twins, but Derek is actually three years older than his little sis. While many are familiar with two famous members of the Hough family, there was also a third Hough with his own claim to fame –- Bobby Hough.
Bobby Hough was a famous DJ known as 'Bubblehead"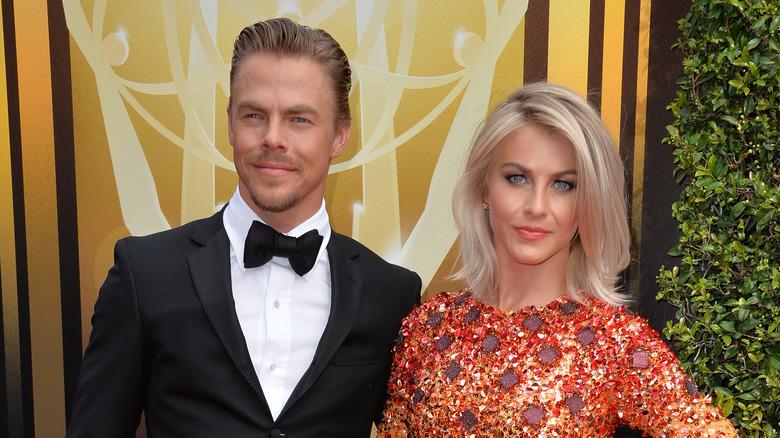 Featureflash Photo Agency/Shutterstock
Julianne and Derek Hough had a famous paternal grandfather named Bobby Hough. According to the Coeur d'Alene Press, the popular DJ, nicknamed "Bubblehead," was known for his unique rock n' roll DJ style and garnered an astounding following during his lifetime. His fanbase was known as the "Bunny Slipper Mamas." "He introduced rock 'n' roll to the Pacific Northwest," said his son, Bruce.
Sadly, the legend Bobby Hough passed away in 2016 at 89 years old (via Refinery 29). Julianne and Derek were devastated by the loss of their grandfather, who they called Grandpa Hough, and both shared touching tributes on social media to honor their grandfather's legacy. In their posts, the siblings both recalled and reminisced over fond memories they shared with their grandpa, including fishing at their family lake house and playing competitive ping pong games.
"He was greatly admired and respected," shared Derek on Instagram. "Not just for what he did for the community but for the person he was. He has built a beautiful legacy that will live on forever and I am beyond grateful and proud to be his grandson." Julianne mirrored her brother's warm sentiments in her own post, sharing an adorable photo of her and her late grandfather smiling at each other in a Dodger's stadium. "The foundation of our family is you," she wrote on Instagram.