Deon Estus' Net Worth At The Time Of His Death May Surprise You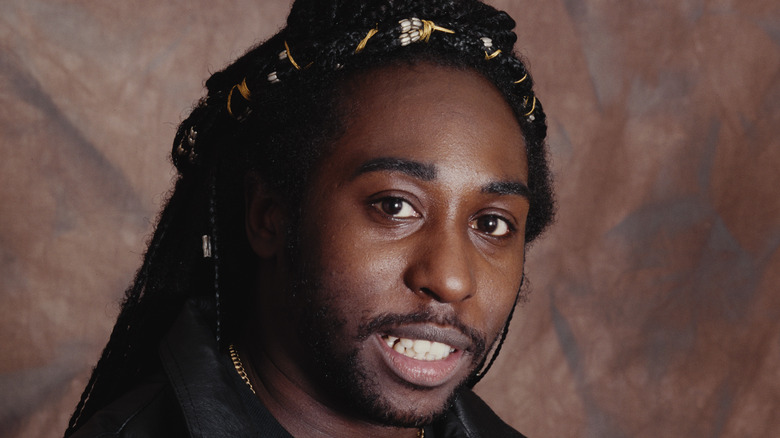 Michael Putland/Getty Images
The music world has lost another legend. Deon Estus, best known as the bassist for George Michael and the band Wham! died on October 11, 2021 at age 65. His death was announced on his official Twitter page, but as of the time this article was published, his cause of death has yet to be revealed. "It is with real sadness I post that Deon Estus passed away This Morning," the statement about Estus' death reads (via New York Post). "Deon was mostly known as the third member of Wham! Deon was passionate about music and loved interacting with his loyal fans."
Estus' partner of four years, Brenda Kaye Pearce, also issued a statement about Estus' death on her Facebook page, remembering the legendary musician's many talents and who he was as a person. "All I can remember is our last conversation the day before," part of her Facebook tribute reads."My heart will need time to heal."
Fans of the bassist issued their condolences to his friends and loved ones, with one Twitter user writing, "You were such an amazing musician and singer and a beautiful presence in all the Wham videos. Your infectious smile, warmth and talent will never be forgotten. Rest In Peace now with our dear George by your side," while another added, "He was [an] incredible talent, and always looked like he loved what he was doing. He will be missed — my best to his family and friends. And thank you for the amazing music."
Deon Estus' net worth revealed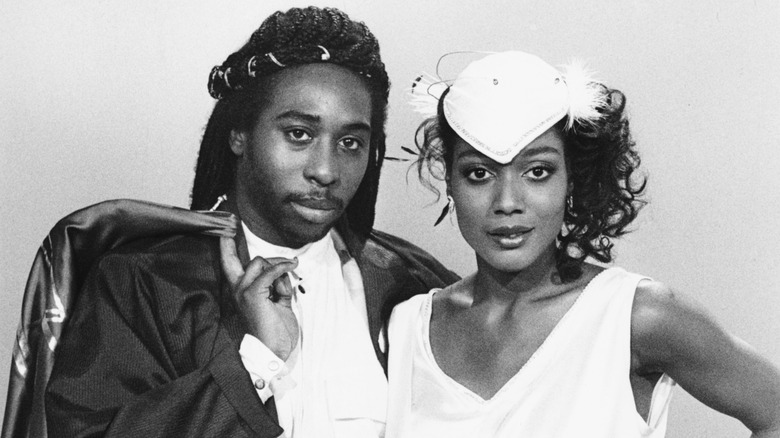 Dave Hogan/Getty Images
According to Net Worth Post, Deon Estus' net worth at the time of his death was around $4 million, which actually shouldn't be too much of a surprise, considering his extensive music career as a singer, songwriter, bassist, and producer, as partner Brenda Kaye Pearce described in her Facebook tribute to her late partner.
Per Billboard, the Detroit native was known for his hit, "Heaven Help Me," from his only album, which reached number five on the Billboard Hot 100 in April 1989, and hit the number three spot on the Hot R&B/Hip-Hop Songs and Adult Contemporary charts. Estus also worked with some of the biggest names in music, including Elton John, Marvin Gaye, Tina Turner, Annie Lennox, and of course, George Michael, who died of heart and liver disease on Christmas Day in 2016 (via BBC).
"I'm still in shock," Estus told Billboard at the time of Michael's death. "It hasn't quite hit me yet, but it helps to talk about it and to think about all those fantastic tours, all those records, all the people he's helped and all the things he's done, which is a lot. I was blessed to have known him."