Joan Collins Lets Out Her True Feelings About Meghan And Harry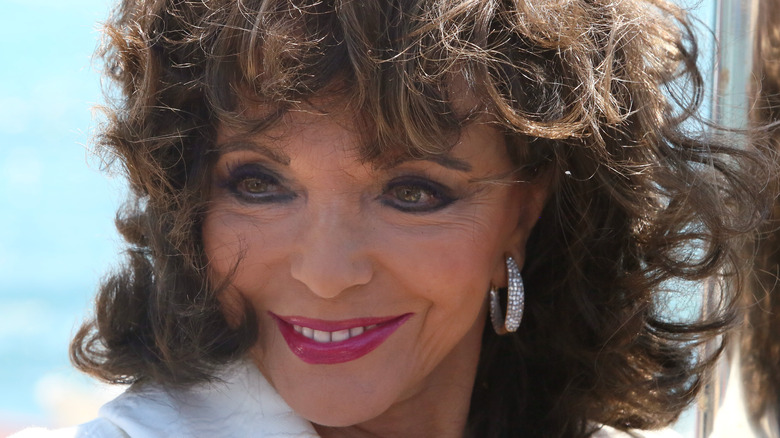 Featureflash Photo Agency/Shutterstock
The 88-year-old actress Joan Collins has never been afraid to be herself or speak her mind (via Daily Mail). Recently, Collins was seen looking stunning in a revealing gown that looked similar to something she would have worn in her old Hollywood days. While some may have thought her outfit choice was too extreme for someone her age, she simply didn't care, and more power to her for that. She looked stunning!
Collins, who began her acting career in the 1950s and added author to her resume in the '70s, continues to have a successful career (via IMDb). It looks as though she has no desire to step back from working anytime soon. When asked when she was planning on retiring, Collins responded, "That's "f*****g rude!" (via Express).
Unafraid to speak her mind, it doesn't come as a surprise that Collins has a lot of opinions, especially when it comes to Prince Harry, Meghan Markle, and cancel culture.
Collins went on a bit of a rant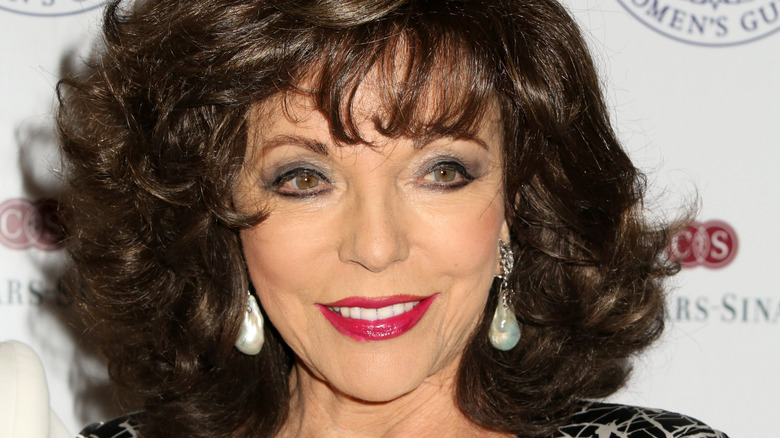 Kathy Hutchins/Shutterstock
According to Fox News, the "Dynasty" legend said she chooses to avoid social media because of canceled culture. "I don't want to engage in any way, shape or form with these morons," the unapologetic actress shared. Somehow, her view on cancel culture turned into a rant about Prince Harry and Meghan Markle. "I think they've had enough oxygen in the press," she shared with distaste.
Instead of Prince Harry and Markle on her screen, she would rather see controversial host Piers Morgan. "He's more interesting than any of them," she said. "People can't say what they think, because they'll get canceled. Dredging up tweets from 15 years ago, about what somebody might have said when they were 14, I think that's sick" (via Yahoo! News).
While her rant seemed to jump around a bit, it is clear how she feels about certain members of the Royal Family. However, Prince William and Kate Middleton get the OK from her. "But what I will say is that I absolutely love Kate Middleton and Prince William and their three children." She continued, "I don't really wish to talk about the other two [Harry and Meghan]" (via Express).