How Suni Lee Is Making History On DWTS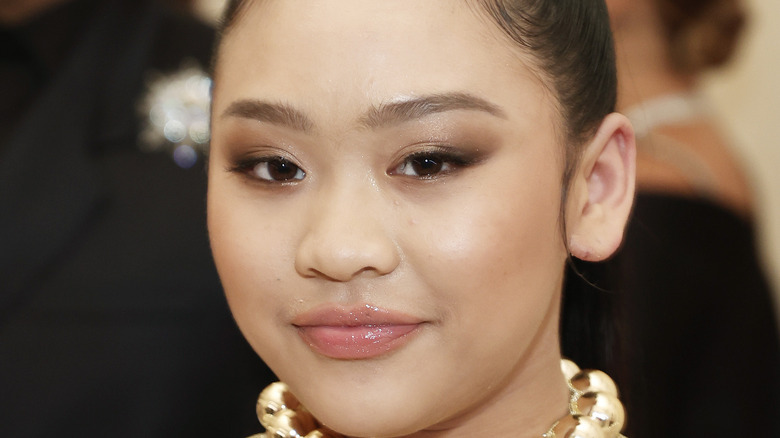 Arturo Holmes/mg21/Getty Images
The latest season of the hit dancing competition series "Dancing with the Stars," its thirtieth, has been making strides to improve its representation of diversity with its celebrities and dancers. Professional dancer and YouTube sensation JoJo Siwa made "Dancing with the Stars" history this season, and so is fellow competitor Sunisa "Suni" Lee.
Suni Lee is a first-generation Hmong American who holds many medals both from the Olympics and from the World Championships, per Us Weekly. She's a gymnast who has never been afraid to reach for new goals, and she's proven that she can reach them with her hard work and sheer talent. Still, she's experienced her fair share of hardships. There's a reason she almost quit gymnastics for good, after all.
Lee already inspires gymnasts and non-gymnasts alike in the United States and abroad, but one of the most inspiring things about Lee is how she wants to further inspire people to learn more about the Hmong community. Now, on Season 30 of "Dancing with the Stars," Lee is doing just that.
This is how Suni Lee is bringing a diverse voice into people's homes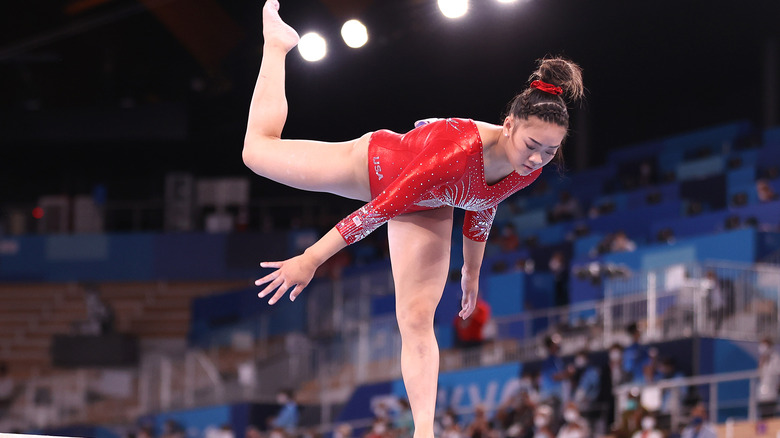 Laurence Griffiths/Getty Images
Despite airing 29 full seasons before its current run, "Dancing with the Stars" never hosted a Hmong American contestant before Sunisa "Suni" Lee's current run on the competition series (via ScreenRant). If you don't know, the Hmong people live throughout Southeast Asia and China, per Britannica, and speak the Hmong language. Over the last few centuries, the Hmong people have moved to countries like Laos, Vietnam, Thailand, and Myanmar.
Lee is a highly decorated gymnast, so for Hmong Americans to see her continue to succeed in such big ways is no doubt inspiring and a message that they can do it, too, which is the real beauty of representation in media. On the night of her first dance, Lee said in an Instagram post, "I can't believe it's already here. I'm so excited for you all to watch my first dance and see who my partner is," with a dancing woman emoji. "It's going to be EPIC!" 
Lee's dancing partner turned out to be professional dancer Sasha Farber. Together, the two have danced to songs such as "Colombia, Mi Encanto" (via PopSugar). In addition to competing on "Dancing with the Stars," Lee attends Auburn University in Alabama and can be seen on Instagram supporting her school.
Ultimately, while diverse representation in the "Dancing with the Stars" world should have occurred long ago, it's nice to marginalized communities making strides on television.