The Surprising Reason Martha Stewart Called It Quits With Anthony Hopkins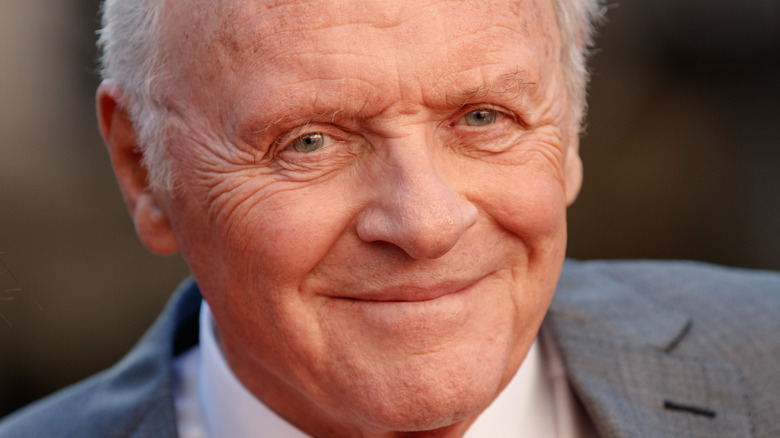 John Gress Media Inc/Shutterstock
Actor Anthony Hopkins is widely considered to be one of the greatest actors of our time, having been nominated for countless awards and taking home two Oscars, one for "Silence of the Lambs" in 1992, and more recently, for "The Father" (via The Guardian).
In "Silence of the Lambs", Hopkins portrays the notorious serial killer Hannibal Lecter opposite Jodie Foster's FBI agent, Clarice Starling. Lecter has a habit of (spoiler alert) not only killing his victims, but eating them, too. The film "Silence of the Lambs" — based on the novel of the same name — was a huge hit, ranking number one at the box office and earning over $130 million worldwide (via Box Office Mojo). In fact, "Silence of the Lambs" is only one of three films to take home all five big categories at the Oscars — Best Actor, Best Actress, Best Adapted Screenplay, Best Director, and finally, Best Picture (via Vox).
Hopkins was so adept at the role, he even made his co-stars nervous (via Roger Ebert, IndieWire).
"We didn't get to speak too much before the actual read-through," Foster said in a reunion with Hopkins to mark the film's 30th anniversary. "We just sort of kind of waved from across the room and then sat down at the table. And as you launched into Hannibal Lecter, I felt a chill come over the room. In a way, it was like we were almost too scared to talk to each other after that."
The downside of playing Hannibal Lecter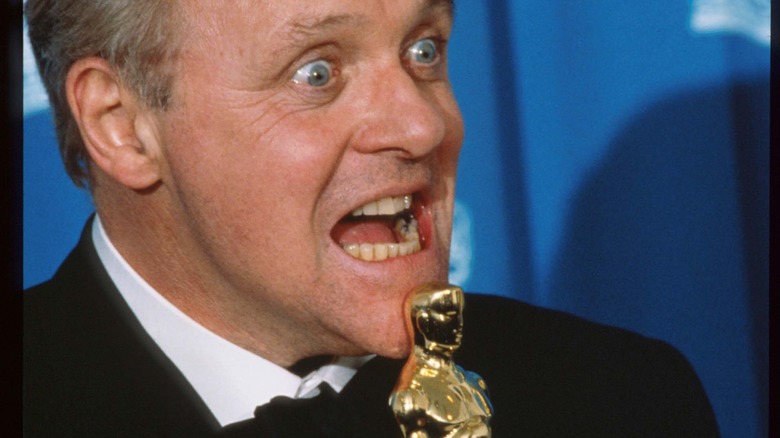 John T. Barr/Getty Images
Although portraying Hannibal Lecter was an incredible career opportunity for Hopkins — he called the character "the best part I've ever read" — it did have some downsides as well, particularly in the romance department (via IndieWire).
Back in the 1990s, Hopkins was dating cooking and entertaining entrepreneur Martha Stewart (via Hollywood.com). Although things were going well, Stewart re-watched "Silence of the Lambs" during their courtship — a decision that proved fatal (for their relationship).
"Oh, I loved him, but he was ... scary. I was going to invite him up to Maine; I have this beautiful home in Maine ... but then I reconsidered because I saw that movie again," Stewart revealed to Howard Stern on his radio show.
"Do you want someone eating your brain while you are sitting in your beautiful dining room in Maine?" she asked. Some people can't separate art from the artist, and Stewart couldn't separate character from the actor. "I would have probably had a very nice relationship with Anthony Hopkins, but I couldn't get past the Lecter thing," Stewart concluded.
For his part, Hopkins has been married to Stella Arroyave, an antiques dealer-turned-actress since 2003 (via AmoMama). Perhaps she's never seen "Silence of the Lambs".