The Truth About Chloe Fineman's Impressive Celeb Impressions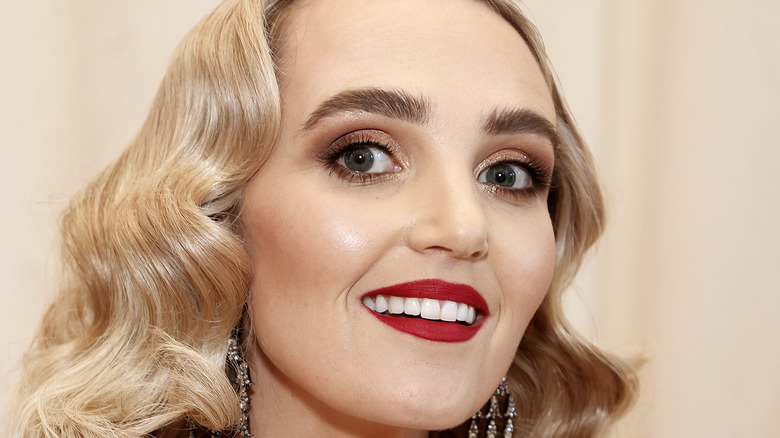 Arturo Holmes/mg21/Getty Images
Chloe Fineman has spent the last few seasons as a featured player on "Saturday Night Live." It wasn't until the start of the show's 47th season that Fineman made the jump to official cast member (via Entertainment Weekly). Fans were thrilled when she was announced as a formal member of the team alongside Bowen Yang. It was extra special because the pair started their journey on the show's 45th season together. Now, they are official regulars!
Fineman won over fans instantly with her incredible impressions. According to Today, she stunned everyone with her spot-on performance as 2020 Oscar nominees on "Weekend Update" during her debut season. She channeled everyone from Laura Dern to Scarlett Johansson, who just so happens to be married to "Weekend Update" co-host Colin Jost. At one point during her impression of Johansson, she said to Jost, "Do you feel like you're at home, Colin?"
It is no secret Fineman is highly talented when it comes to impersonating some of our favorite celebrities.
Fineman started her career by doing impressions of birds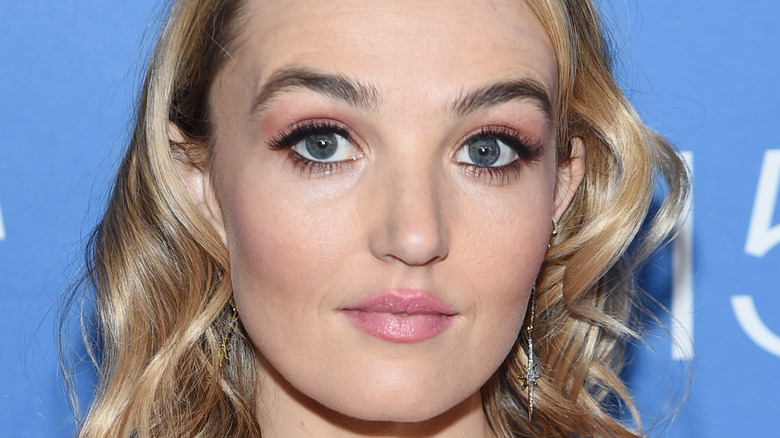 Jamie Mccarthy/Getty Images
Here is something you definitely did not know about Chloe Fineman's road to impressions. She started her career doing bird calls on the "Late Show with David Letterman" (via AV Club). Without the help of Jimmy Fallon, we may have never known this. 
As it turns out, when Fineman was in school, she made an appearance on Letterman's show with a classmate to perform bird calls. While this comes pre-YouTube, the team behind the "The Tonight Show with Jimmy Fallon" were able to unearth some footage to show Fineman. She described her bird call as something that sounded "like a dying cat." Everybody has to start somewhere.
Now, Fineman is captivating fans with her performances as various celebrities. According to W Magazine, her impressions were available for all to see on Instagram before she was a member of the "Saturday Night Live" cast. You can see everything from Jennifer Lawrence laughing to Ivanka Trump celebrating Hanukkah on her Instagram page.
The process to perfecting an impression is long for Fineman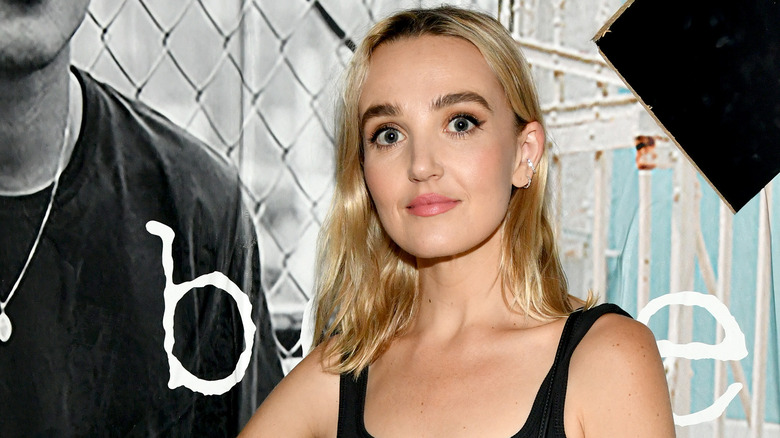 Craig Barritt/Getty Images
If you're wondering how Chloe Fineman can do such spot-on impressions, the answer is rather simple, she is a self-proclaimed stalker. According to an interview she did with Paper Magazine, she forms her best material after digging around the person's social media or film work. "I'm a bit of a stalker," Fineman said. "I'll do the deepest dives on people and watch everything I can." Plus, her research never feels like work. "I naturally watch all of those Vogue '72 questions' videos anyways — stuff like the Vogue Grimes pregnancy makeup tutorial."
She expanded on just how serious her digging goes when talking about how she mastered her impression of JoJo Siwa, as she watched all of Siwa's content. "So I went down that rabbit hole, " she said. "I found a video that someone has made of her just saying 'hi' like 12 times in a row."
Talk about dedication! Fineman's process seems to be working, as HuffPost named her one of the most impressive impressionists in the game. She also landed that sweet promotion to an official cast member on "Saturday Night Live," so if one thing's for sure, it's that Fineman is a force to be reckoned with!