Here's How Tall Harry Styles Really Is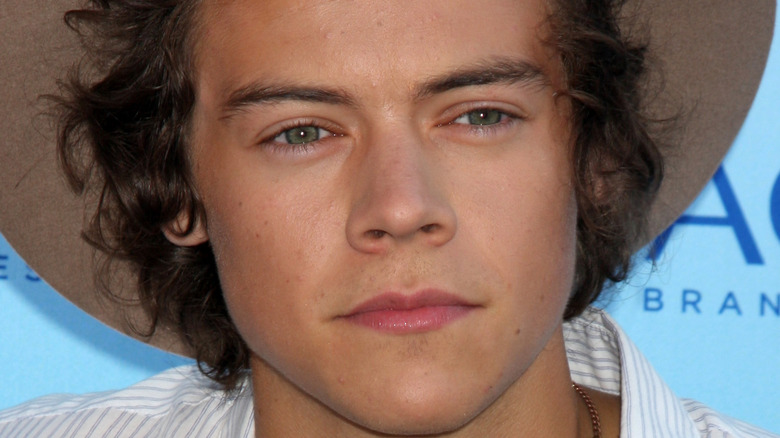 Kathy Hutchins/Shutterstock
Harry Styles has been making headlines since he was 16 years old. The British superstar first became synonymous with pop music when he was a member of the wildly popular boy band One Direction (via Insider). When the band went on an indefinite hiatus in 2015, each of them embarked on solo music careers to varying degrees of success. Styles spoke about this decision with Rolling Stone, stating, "Every decision I've made since I was 16 was made in a democracy. I felt like it was time to make a decision about the future."
To his credit, Styles has created a solo career that rivals the one he established with One Direction. His self-titled debut album reached Number 1 in several regions, while his follow-up EP, "Fine Line," hit Number 1 in the U.S. and beyond (via Official Charts, New York Times).
On top of continuing his success as a musician, Styles has added several acting credits to his resume. The "Adore You" singer has acted in Christopher Nolan's "Dunkirk," and is slated to star in the films "Don't Worry Darling" and "My Policeman" in 2022 (via IMDb).
Everything about Styles is scrutinized by the media, from his music to his dating life to the clothes he wears to his height. Apparently, the subject is hotly debated by fans, but we got to the bottom of things to determine how tall Harry Styles really is.
Harry Styles isn't as tall as you think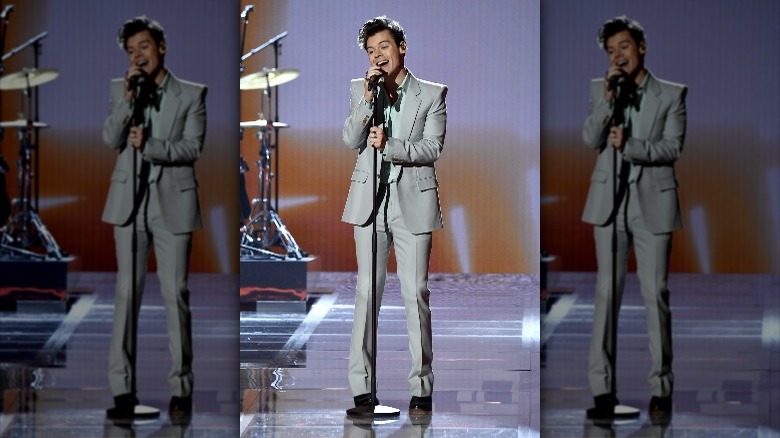 Frazer Harrison/Getty Images
Maybe it's his confidence or maybe it's because we've only seen Harry Styles from afar, but we assumed the British musician was over 6 feet tall. According to Capital FM, however, Styles is approximately 5 feet, 10 inches tall, though this is highly debated; some people believe the "Watermelon Sugar" singer is 5 feet, 11 inches tall. Either way, he was the tallest member of One Direction, which counts for something.
The reason Styles appears taller is down to the type of shoes he wears when he's photographed on the red carpet or at any of his live shows (via PopSugar). Styles commonly wears heeled boots, which have earned him the status of "fashion icon" in addition to boosting his height (via Teen Vogue). 
According to Teen Vogue, the British star switched to wearing boots while he was still a member of 1D because of a specific incident he had with his Parisian fans. Apparently, the band was flocked by fans in Paris and the assembled group began tugging at Styles' clothes and even absconded with his sneakers! Since then, Styles has opted for shoes that are more fashionable — and more difficult to remove — which is certainly a wise decision on his part.