Here's How Prince William Got His Forehead Scar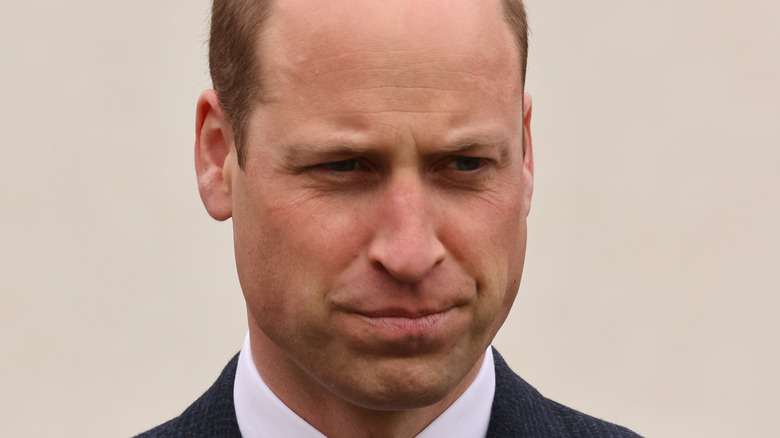 Wpa Pool/Getty Images
Prince William and Kate Middleton have so much in common. The Duke and Duchess of Cambridge have a strong sense of loyalty to their country and are very active members of the royal family. The couple is also dedicated to their roles as the future king and queen, their charitable causes (via Page Six), and of course, their three children, Prince George, Princess Charlotte, and Prince Louis. In addition, they're also both big sports fans who love to support their favorite teams and athletes (via Vanity Fair).
However, William and Kate share a similar physical trait that fans may have never noticed. Kate surprisingly has a three-inch scar that runs down the left side of her head. The duchess' scar extends from the top of her head down to her temple and is mostly hidden by her long, dark hair. However, it has been visible on several occasions to anyone looking hard enough. When fans first began to notice the scar, a spokesperson for Kensington Palace released a statement revealing that "the scar is related to a childhood operation." However, no further details were given (via Hello! Magazine). Kate is known for being quite the athlete, so the scar may have resulted from a sports injury. However, she's keeping that secret under wraps.
Meanwhile, William also has an interesting scar on his head.
William got his scar in an unusual way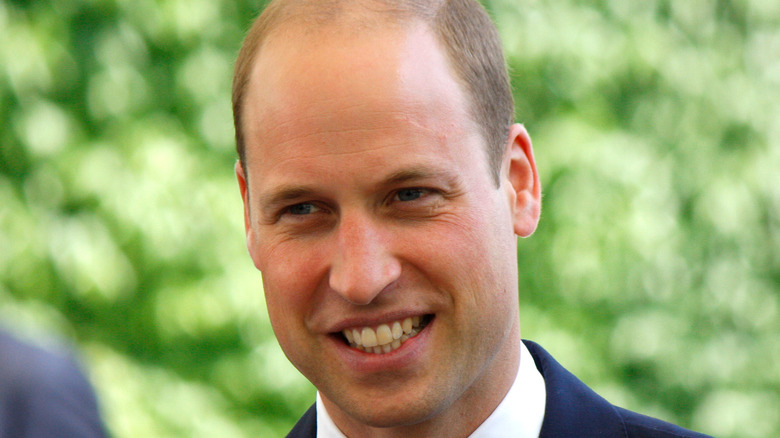 360b/Shutterstock
According to Yahoo, Kate Middleton isn't the only royal with a large scar on her head. In fact, her husband Prince William also had an injury that left him with a permanent mark. The Duke of Cambridge has a long scar on his forehead that extends from near his temple to over his eyebrow. The scar is located near the same area as the fictional character Harry Potter's famous scar, which has prompted William to call the mark his "Harry Potter scar." William says that sometimes the scar is very noticeable, and other times it's nearly undetectable.
"I call it [my Harry Potter scar] because it glows sometimes and some people notice it — other times they don't notice it at all," William said of the mark back in 2009, per The Daily Mail. The outlet also reports that the scar came from a golf injury that was likely a painful one. "I got hit by a golf club when I was playing golf with a friend of mine," William confessed. "We were on a putting green and the next thing you know there was a seven-iron and it came out of nowhere and it hit me in the head."
William makes no attempt to try to hide the scar and has even been seen pointing it out to children while visiting a hospital in the past. Meanwhile, the reveal of both William and Kate's scars seems to make them all the more relatable to fans.