Is This Why Prince William And Kate Middleton Were Given Higher Roles In The Royal Family?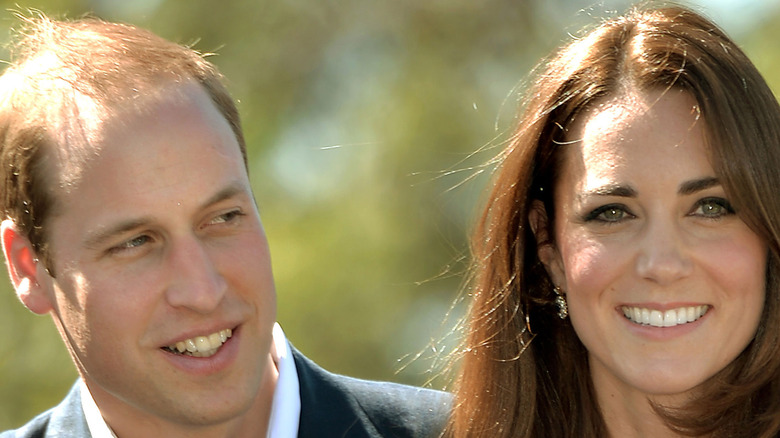 Pool/Getty Images
Prince William and Kate Middleton have taken the royal family by storm. The couple is beloved by many across the globe and has a certain quality about them that just makes them seem relatable as people and parents. Recently, Kent Gavin, a royal photographer who was very close with Princess Diana, revealed that he believes that the monarchy is in the best possible hands with William and Kate moving up the ladder as the future king and queen (via Insider). Gavin admits that the Duke and Duchess of Cambridge seem to have a modern approach to the monarchy while still carrying on important traditions.
"Kate and William are totally different and operate in a totally different way," Gavin said. "They're great. It's the best thing the royal family could have," adding that the royal family "is in good hands with those two, and the little ones as well." The photographer went on to reveal that William and Kate may be able to keep the monarchy going with their fresh approach, despite growing criticism of the institution. "Whether the institution will last as long as it has, I think it will," he said. "But time will tell."
Meanwhile, it seems that Queen Elizabeth may agree with Gavin, as the Cambridges have reportedly been given more responsibility within the royal family as they continue to cement their places as the modern faces of the firm.
William and Kate's popularity is on the rise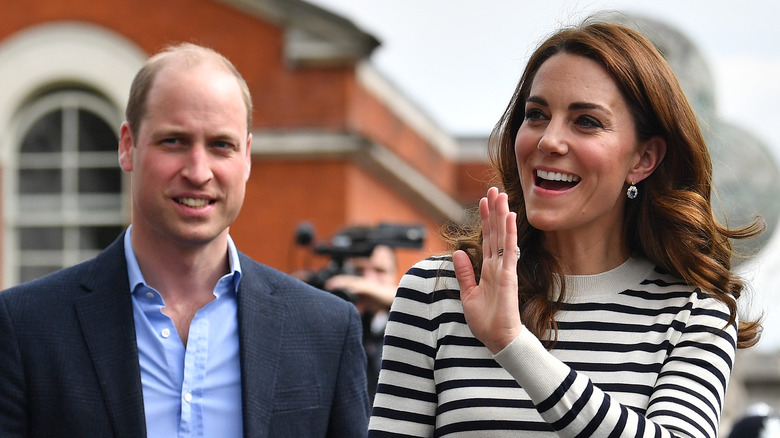 Wpa Pool/Getty Images
According to The Mirror, Prince William and Kate Middleton have been given "high roles" in the royal family thanks to the couple's growing popularity with the public. Royal author Andrew Lownie claims that the Duke and Duchess of Cambridge are taking on more responsibility as Queen Elizabeth, 95, has started to take a step back in her advanced age. "We're in a period of what can be called a soft regency, in effect the queen is standing back, not doing many roles," Lownie told Express.
The royal expert went on to reveal that since Elizabeth is lightening her workload, her oldest son and future king Prince Charles, as well as his wife Camilla, Duchess of Cornwall, have stepped into some of her roles, leaving William and Kate to take on Charles and Camilla's former responsibilities. "The roles that she is doing are being accompanied by Prince Charles, everyone is being prepared for Charles and Camilla," Lownie explained. "As a result, William and Kate, who seem to be very popular, are stepping into the position that Charles and Camilla had. Because they are, I would say almost more popular than Charles and Camilla, they've probably been given a higher role."
William and Kate's popularity may be on the rise thanks to their newly adopted social media approach, where they're posting more casual photos and videos of themselves. Since Prince Harry and Meghan Markle's exit from the royal family, William and Kate are the young, fresh faces of the firm, opening them up to be the most beloved members of the family.