The Reason Jeannie Mai Didn't Invite The Real Co-Hosts To Her Wedding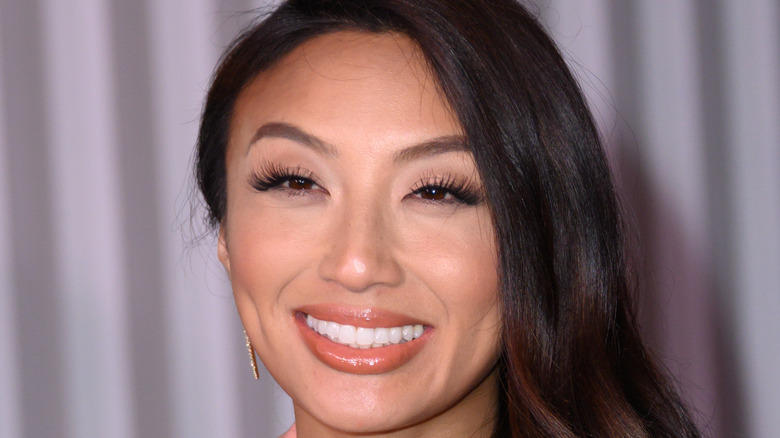 Silvia Elizabeth Pangaro/Shutterstock
The ladies of "The Real" have no problem voicing their opinions and sharing details about their personal lives on the ABC talk show. So viewers have had a front-row seat as the relationship between cohost Jeannie Mai and rapper Jeezy developed after they met on set. 
After getting engaged in March 2020 during the COVID-19 lockdown, the couple tied the knot in a small ceremony in April 2021 at their Atlanta home. While they had originally planned to wed overseas, the pandemic forced them to change their plans.
"We were really looking forward to having all of our friends and family there to celebrate," Mai told People. "But we had to change all of our wedding plans due to COVID. After Jeezy's mother unexpectedly passed, we quickly learned that life is too short. And at the end of the day, Jeezy and I really just wanted to become husband and wife." 
She added that they decided to "turn our original wedding into a mini-mony, where we exchanged our vows in front of our immediate family and a few close friends."
Mai explained on her YouTube channel that, in order to make the guest list, people "had to know me and [Jeezy]. Those were the two rules." The final count resulted in just two tables set up in their living room, which meant that some people didn't make the cut, including her "The Real" co-hosts, Loni Love, Adrienne Bailon, and Garcelle Beauvais.
Jeannie Mai let her co-hosts know they wouldn't be attending her wedding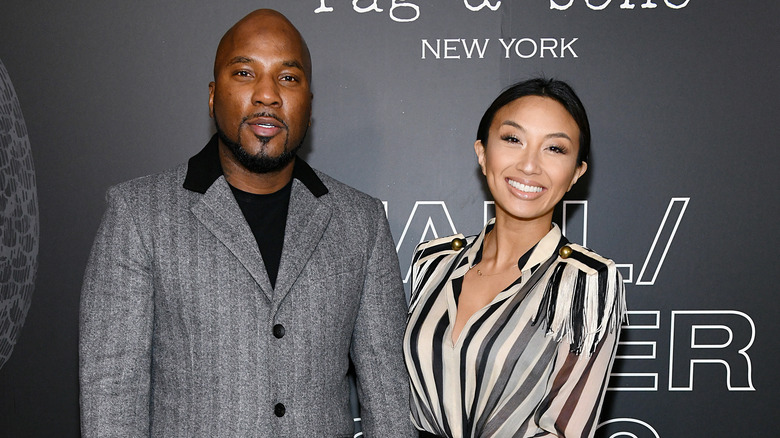 Craig Barritt/Getty Images
Although Jeannie Mai wasn't able to invite her "The Real" co-hosts to her wedding to Jeezy, she said all is good with the women. 
"I didn't invite the ladies," she explained on her YouTube channel (via Page Six). "But, I did call them all ahead of time to let them know that we were doing this. They were actually the first to know that we were having a secret ceremony, and they kept their secret." She added that the couple hopes to have a big celebration once the pandemic is over. 
For now, Mai and Jeezy are looking forward to the arrival of their first child. In fact, she revealed that she started IVF treatments on her wedding day. "The very day of our wedding, March 27, we started our in vitro shots," Mai shared on her YouTube channel. She took the shots for two weeks — only to find that she had already conceived naturally. 
Mai recalled: "I call the doctor, and the doctor is like, 'Stop taking your shots. You're pregnant. You guys got pregnant on your own.' We got pregnant a week after the wedding."