How Clint Eastwood Really Feels About Religion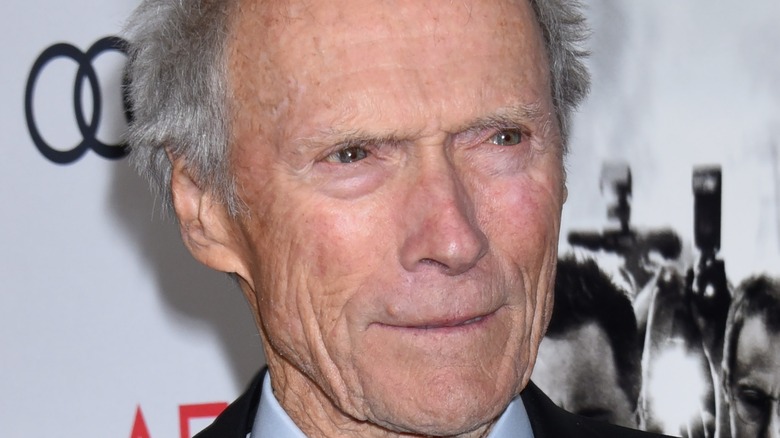 Ga Fullner/Shutterstock
After more than half a century in Hollywood, Clint Eastwood is known as the ultimate cowboy. Before making it big in movies, he starred in the 1960s Western series "Rawhide" and later became the star of various films called "spaghetti Westerns," including "A Fist Full of Dollars" and "The Good, the Bad, and the Ugly."
Eastwood also branched out, transitioning from starring in Westerns to directing and producing them. He won his first Oscars for behind-the-camera work for 1992's "Unforgiven." Eastwood eventually went on to direct movies like "The Bridges of Madison County" and "True Crime" while also starring in them (via Biography). 
Through it all, Eastwood has remained outspoken when it comes to politics — and even held official office for a few years — but one thing he has remained relatively private about is religion.
Clint Eastwood once put politics ahead of religion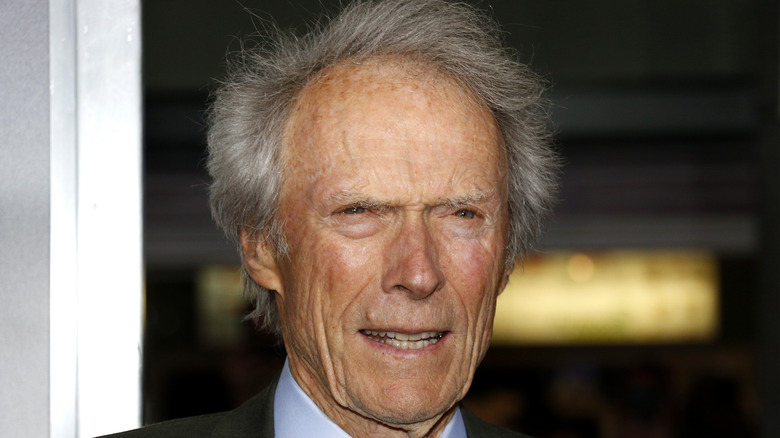 Tinseltown/Shutterstock
In 1986, Clint Eastwood decided he was going to run for mayor of the coastal California town where he lived, Carmel-By-The-Sea. As he told The Wall Street Journal in 2020, he did it because he felt that the current mayor wasn't doing her job right. "She used to knit during public meetings," he said.
Although he was a Republican, the ballot didn't even list party affiliations, so Eastwood ran his campaign in a non-partisan, old-fashioned way. "I drank a lot of tea and chatted with people," he said. "I told people 'I'll fix this, and I'll fix that.'" After winning, he decided there was no reason to run for re-election. Why? "You can't have the same old people in office all the time," he said.
Eastwood got involved in politics once more in 2012 at the Republican National Convention when he famously delivered a puzzling monologue about the state of our nation to an empty chair that was supposed to represent Barack Obama. But most people still didn't know much about his views on religion.
Clint Eastwood is not a fan of organized religion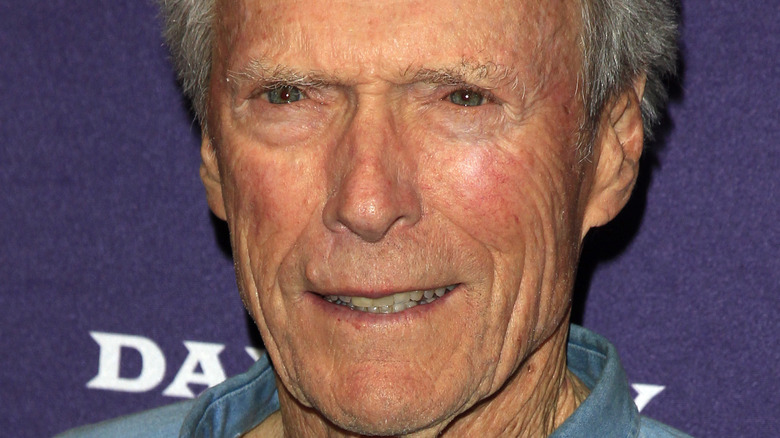 Kathy Hutchins/Shutterstock
In a 2009 interview with GQ, Clint Eastwood discussed his spiritual side, explaining that he was once agnostic but started meditation to make him more spiritual. At the time, he said he meditated twice a day.
"I believe in whatever self-help you can give yourself, whether you believe in Buddha or whatever," Eastwood told GQ. "I'm not really a person of an organized religion. But I'm now much more tolerant of people who are religious, because I can see why they got there. I can sympathize."
Eastwood said he considered meditation the self-help he needed and that it had been a part of his life for decades. "Meditation with me was just a self-reliant thing," he said (via GQ). "I've been doing it almost forty years. But I don't go out and sell it. A lot of other people find meaning some other way, screaming in the street or whatever it is that gets it for you."