How Jenna Bush Hager Really Feels About Her Father's Painting Of Her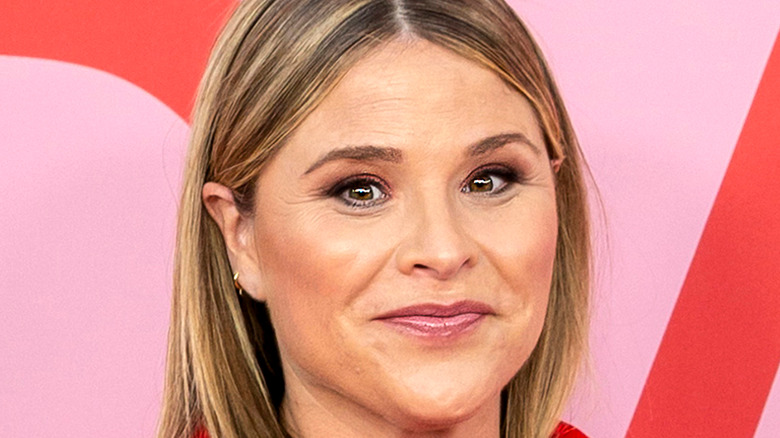 Ovidiu Hrubaru/Shutterstock
When George W. Bush left the White House after eight years, he did what most former presidents do and kept himself out of the limelight for the most part to start life as a regular citizen. Soon after, he discovered a love of painting he never knew he had before, and it eventually became more than just a hobby for him. It became therapeutic, and in April 2021, he released a book of his work called "Out of Many, One: Portraits of America's Immigrants." He also started painting portraits of his relatives and the women in his family — especially his daughter, Jenna Bush Hager, who co-hosts "The Today Show With Jenna and Hoda." 
Jenna isn't shy about talking about her famous family on her NBC morning show, and she once explained that it took a lot for her dad to start painting people. "His biggest fear is painting his family — the women in his family," she said on NBC's "Today." "So, he painted my mom. And he said that was a bust, and that painting was destroyed."
But what about the former president's painting of Jenna? Well, Jenna — and her fans — had a lot to say.
Jenna Bush Hager had mixed feelings about her dad's painting of her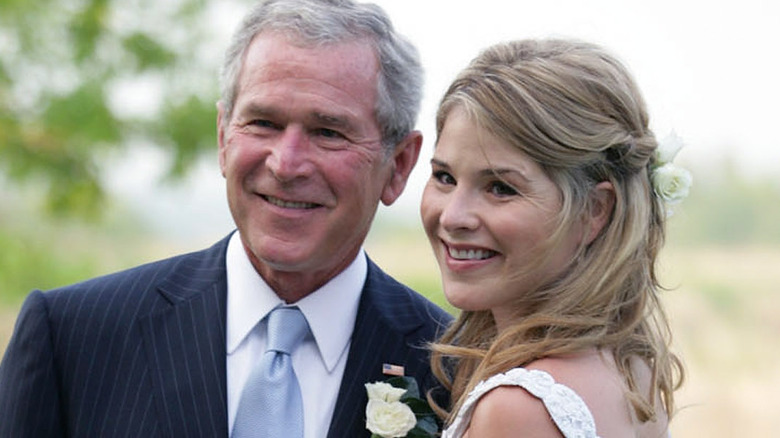 The White House/Getty Images
In an interview with People, George W. Bush and Jenna Bush Hager talked about her initial reaction to the painting in question.
"I had a reaction, which was not so great," she said. "I tend to be critical of myself, but also critical of the way somebody else sees me. So he painted me and it was okay. I just feel like I guess I have to start doing Botox, because he uses so much texture that my forehead looked really wrinkly. I think what is beautiful is that he captures the essence of people, and I do look very joyful."
During "The Today Show With Jenna and Hoda" discussion about the former president's paintings and new book, Jenna seemed horrified each time someone in the NBC control room would flash her painting on the screen.
"Oh, is that what I look like?" she asked. "Is that what my face looks like? I'm just wondering." Jenna then went on to comment about the time she said she "hated" the painting when her father and mother, Laura Bush, visited the show. "I don't hate it," she said, but Hoda Kotb chimed in and said that George asked her if she wanted it, to which Jenna responded, "He said he was going to send it to Hoda and Hoda then would have to hang a portrait of me on her wall."
George W. Bush's painting of daughter Jenna Bush Hager got positive reviews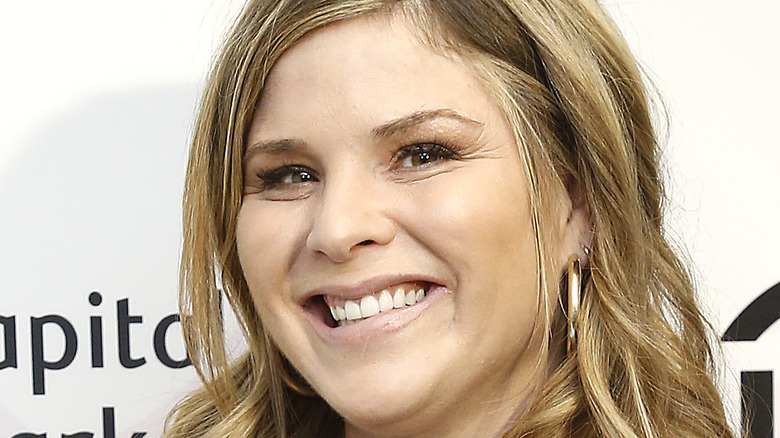 John Lamparski/Getty Images
Despite Jenna Bush Hager cringing whenever she'd see the portrait George W. Bush painted of her on the screen during "The Today Show With Jenna and Hoda," it turned out Instagram followers of the show love it.
"I would so love to have that painting! Just imagine. Great president paints the most beautiful lady and his wonderful daughter!!!!!!!" one follower commented on the show's official Instagram account. Another said, "It's such a beautiful painting of you. No, it's not how you look, but it's lovely just the same," and another chimed in with a similar sentiment, saying that the former president had "captured the beauty" he sees in his daughter.
Yet one more admirer had this to say. "Someday Jenna, you will look at the portrait and instead of seeing yourself you will see all the love your dad had for you in that gift. I have photos I took of my mom that she never liked because she didn't like pics of herself, but I'm so glad I have them." 
It's safe to say that fans of the "Today" segment loved seeing George's rendition of his daughter — we're curious as to which Bush family member will be the next subject of one of the former president's portraits.