Here's What Melissa Joan Hart Really Thinks About A Sabrina Reboot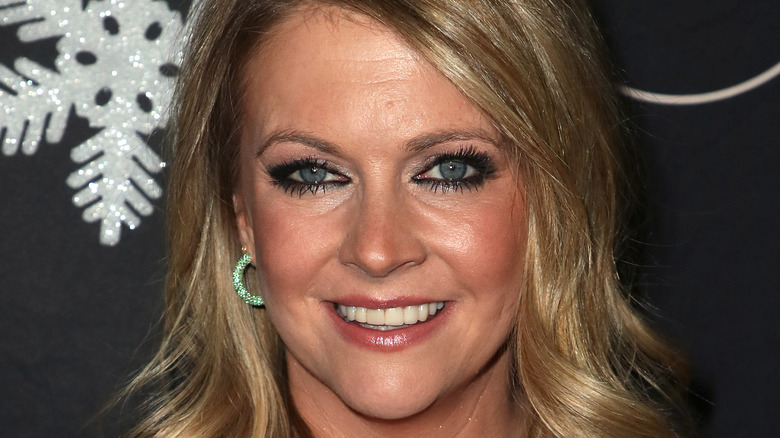 David Livingston/Getty Images
Many '90s kids fondly remember tuning into ABC every Friday night for their TGIF lineup. Shows that played during that time included gems such as "Full House," "Family Matter," "Step By Step," "Clueless," "Boy Meets World," "Dinosaurs," "Sister, Sister," and more, per Screen Rant. Of course, one of the most beloved TV shows from the days of TGIF is without a doubt "Sabrina The Teenage Witch," which ran from 1996 until 2003. The series starred Melissa Joan Hart as Sabrina Spellman, a young witch living with her two aunts who was forced to navigate her teenage years while also learning to control her magic.
Recently, Hart celebrated the 25th anniversary of the iconic show with a sweet social media post (via NY Post). "Tons of talented guest stars, musical acts and magic tv tricks over the years. Full of friendships and crazy memories, it was an incredible ride to be sure! Thanks for the love and support to help us do what we love to do, make people smile!! Happy #SabrinatheTeenageWitch Day!" Hart captioned her post.
These days, fans are still captivated by the character of Sabrina, as Netflix launched a dark adaptation of the show titled "The Chilling Adventures of Sabrina." The show ran for four seasons on the streamer until its cancellation in 2020. However, recently there were rumors that the original Sabrina may be returning for a reboot.
Melissa Joan Hart speaks honestly about a potential Sabrina reboot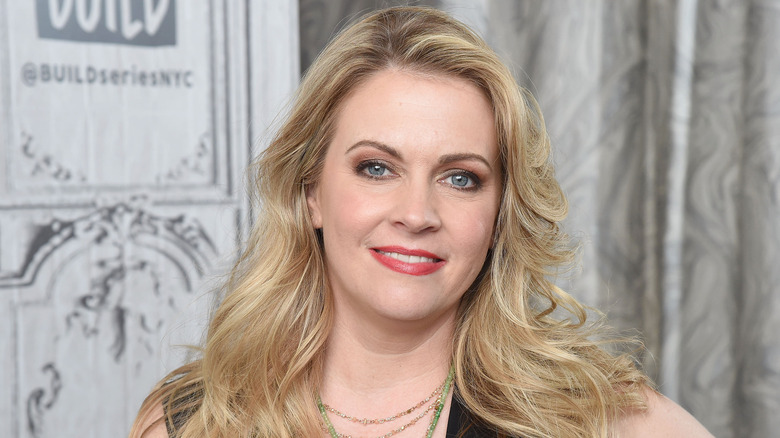 Gary Gershoff/Getty Images
According to E! Online, a fake campaign about a "Sabrina The Teenage Witch" reboot began to circulate around the internet recently. There was artwork that fooled fans, and even some members of the former cast and crew of the show. However, Melissa Joan Hart quickly dispelled the rumors of a reboot. "Sorry witches," she wrote on Instagram. "Someone made some fantastic looking art work [sic] and even some of our cast and crew believed the viral posts but NO, we have no reboot planned," she confirmed. The outlet reveals that the fake campaign promised fans that the faux series would focus on Sabrina and her own teenage daughter, who is also a witch. While the show sounded intriguing to fans, there are no current plans to bring the show back from the dead.
Meanwhile, it seems that Hart wouldn't be interested in reprising the role of Sabrina if asked. "I've never really wanted to go back to Sabrina. As much as I had a blast on the show, I think it would be over-critiqued, and I don't think it would be successful," she said (via The Blast). "I do think we ended 'Sabrina' in just the right tone and just the right way, with enough of a closure but a little bit of a wink towards the future that I wouldn't want to go back and revisit," she added.
Sadly, it doesn't seem that fans will be seeing a "Sabrina" reboot anytime soon.