The Real Reason Jenna Bush Hager Went Skydiving On George H.W. Bush's Birthday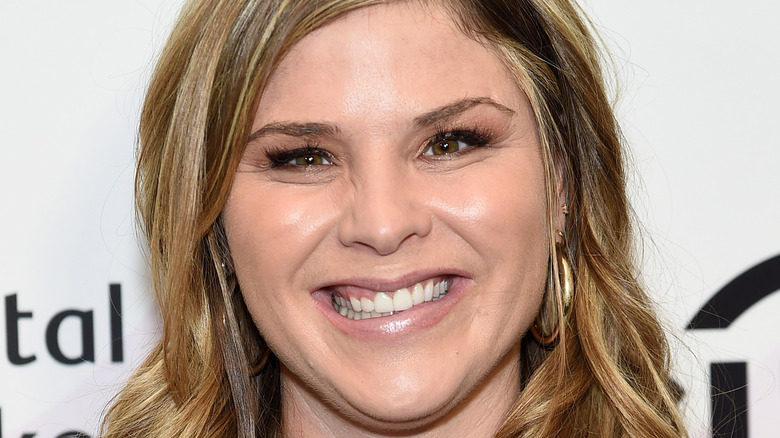 Jamie Mccarthy/Getty Images
Jenna Bush Hager remains the only member of the Bush family in the daily spotlight. Her father, George W. Bush, is happily retired and found a love of painting (via People). Her uncle, Jeb Bush, seems to have retreated from the political world since his failed bid for the presidency in 2016. Jenna entertains and informs audiences as part of the NBC News family by co-hosting "Today with Jenna & Hoda" each weekday morning.
Jenna doesn't just sit and have gabfest on this morning show. She gets out there and does daring and incredible things right on air. In 2016, Jenna was with Natalie Morales in Rio coverage of the Summer Olympics and they decided to make it an adventure. That included hanging off the side of a cliff (via Today). But that might be nothing compared to the adventure Jenna had in June 2021 when she did something very special to honor her late grandfather, George H.W. Bush. She went skydiving on air.
Jenna Bush Hager does what her grandfather would have done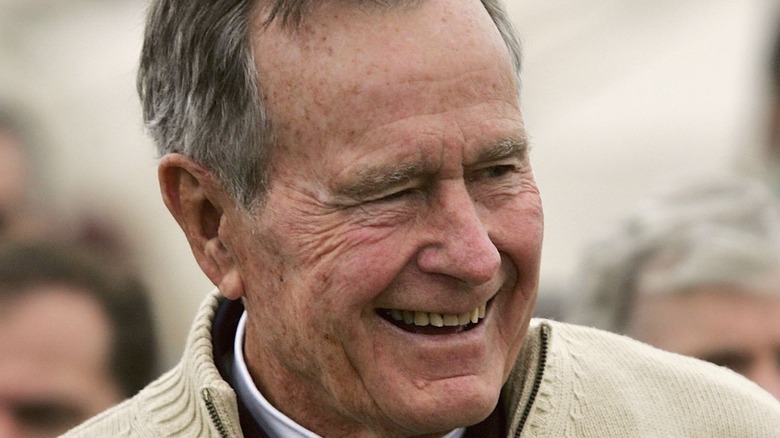 John Moore/Getty Images
On June 17, 2021, Jenna Bush Hager took "Today with Jenna & Hoda" fans somewhere they'd never been before: 10,000 feet in the air to jump out of a plane and she had a very good reason.
It was five days after her "Gampy," former president George H.W. Bush, would have turned 97 years old. Skydiving was something he took seriously as a U.S. Navy veteran who served as an aviator during World War II. In 1944, he was forced to jump from a plane over the Pacific Ocean as a result of an attack (via History.com).
Skydiving eventually became one of his traditions and something he did to honor his own birthday. Before the late president passed away at the age 94 in 2018, he celebrated his birthday by skydiving when he turned 75, 80, 85, and 90, according to Today. He did so with the "Golden Knights," an army parachute team, and the same team Jenna chose for her June 17 skydive.
Jenna Bush Hager was hesitant to dive but loved it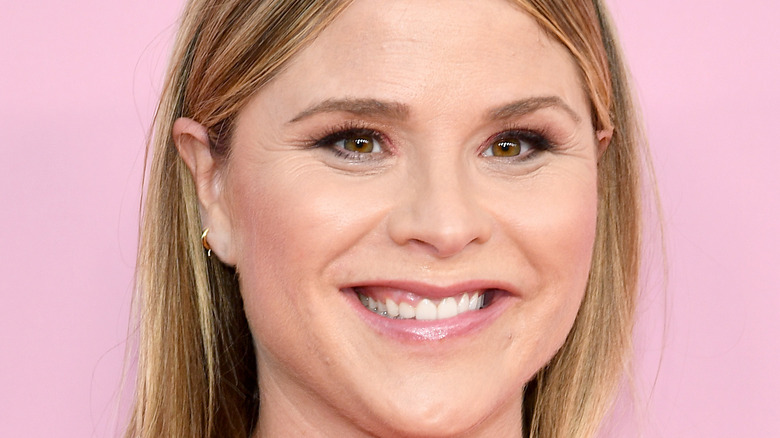 Dimitrios Kambouris/Getty Images
When Jenna Bush Hager felt the plane enter the jump zone and knew the moment she signed up for would soon arrive, the microphone picked up her doubts as the entire event happened live on " Today with Jenna & Hoda".
"Why did I sign up for this?" the audience heard her asking herself, but she still showed her bravery by making the jump. She even gave commentary as she sailed through the air, jumping in tandem with a member of the "Golden Knights." "It feels like floating, but it's one of the most exhilarating, terrifying moments of your life," Jenna said. "I feel close to all the people I've been missing ... It's beautiful up there! The view from up here is spectacular."
Jenna made it all the more memorable by landing on the grounds of the National Museum of the United States Army in Virginia as the Army celebrated its 246th birthday that week on June 14.