Royal Watchers Noticed The Queen Has A Photo Of This Divorced Couple On Her Desk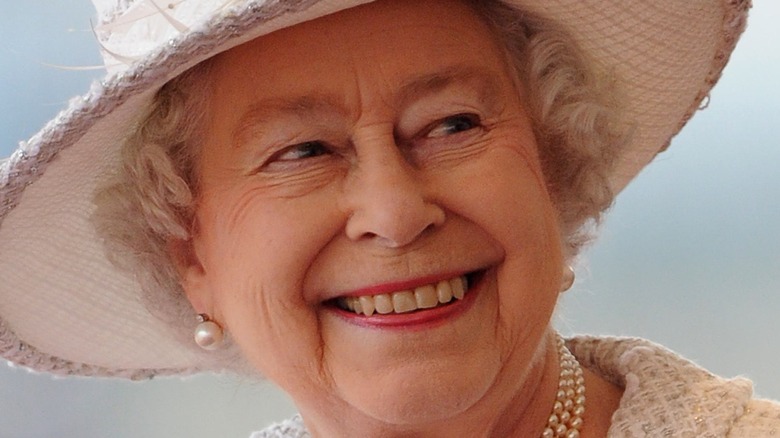 Wpa Pool/Getty Images
When it comes to divorce, many watchers of the Royal Family believe that Queen Elizabeth is firmly against it. According to Showbiz Cheat Sheet, it appears that even if the Queen was unhappy in her marriage to Prince Philip, she would not have divorced him. Many believe this firm mindset is based on her traditional values and how taboo divorce was when she was growing up.
However, there has been a recent shift in the Royal Family's beliefs in divorce. According to CNN, the family has recently opened their minds to the concept of divorce. With just over 40% of marriages ending in divorce, the Royals coming around could prevent marital issues.
When it came to the troubling marriage between Princess Diana and Prince Charles, the Queen actually encouraged the pair to separate. When Princess Diana famously said, "There were three of us in this marriage" regarding her husband's affair, it seemed like divorce was the best option for the former couple.
Now, it seems the Queen is still holding on to precious memories of now divorced family members.
Queen Elizabeth kept a portrait of her divorced grandson and his wife in her home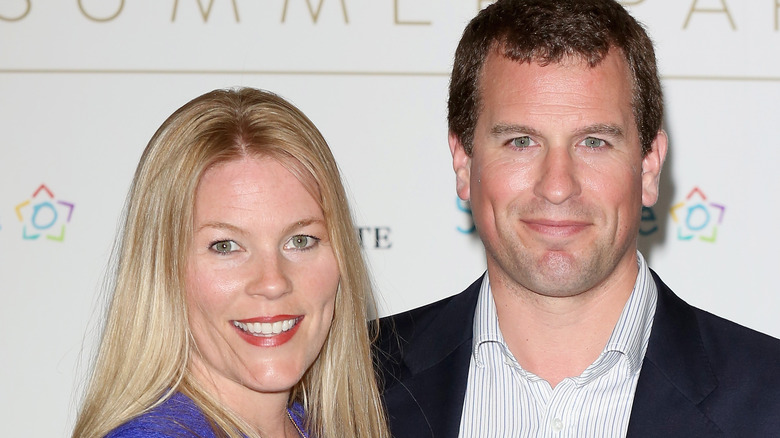 Tim P. Whitby/Getty Images
While the Queen is the matriarch behind a major country, in the end, she is simply a proud grandmother. When the Queen presented celebrated pianist Dame Imogen Cooper with Her Majesty's Medal for Music, a photo was taken that showed her collection of portraits of her grandchildren and their partners on her wall (via People). Even Prince Harry and Meghan Markle still have a place on the Queen's wall. However, they are not the couple that caught the eye of Royal watchers.
On the wall was a portrait of Peter and Autumn, the son of Princess Anne and his ex-wife (via Express). The couple split up back in February 2020, so either the Queen is slow to remove photos from her wall, or the former couple still has a place in her heart.
When the couple separated, they released a statement that read, "Whilst this is a sad day for Peter and Autumn, they continue to put the wellbeing and upbringing of their wonderful daughters Savannah and Isla first and foremost." It continued, "Both Peter and Autumn are pleased to have resolved matters amicably with the children firmly at the forefront of those thoughts and decisions.