Stores That You Should Never Buy Halloween Decorations From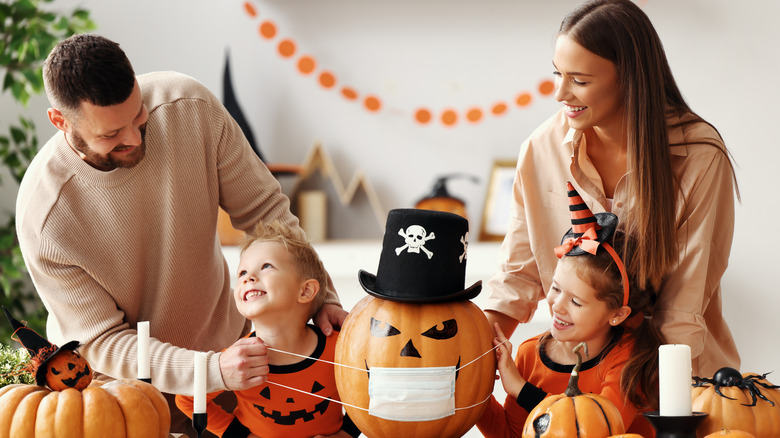 Evgeny Atamanenko/Shutterstock
'Tis the season for long nights and cobwebs, witch's brew and blazing jack-o-lanterns. That's right: It's Halloween season, and everyone's shopping for candy, costumes, and decorations en masse. This is also the time when everyone tries to figure out how best to decorate their homes. For example, if you're on a budget, you may need to decorate your home for under $100, and we've also got you covered on how to avoid tacky fall decor.
Sometimes you want to go full-out spooky, and sometimes you just want to create a cozy atmosphere inside with your Halloween decor. The hard part of buying Halloween decorations, though, is finding the right stores from which to purchase them. Some stores' prices are too high for the decorations' value, and others don't offer enough variety. No matter the issue, we're here to break down which stores you should avoid when purchasing Halloween decor this year.
Walmart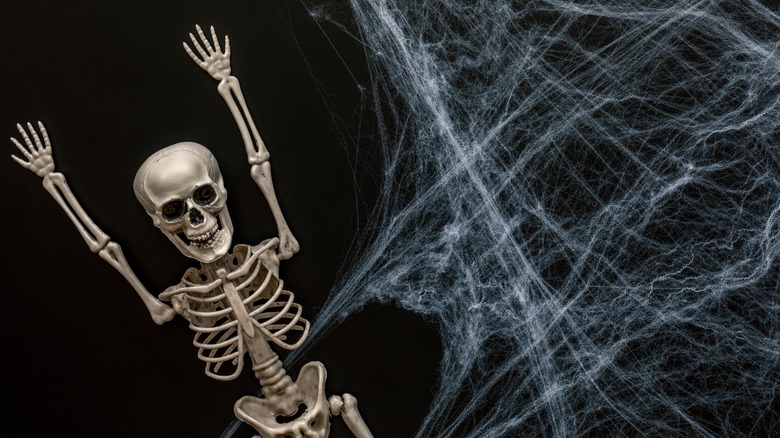 Smiltena/Shutterstock
One of the biggest discrepancies shoppers can face when purchasing decorations for any holiday is the price differences at varying stores. This is no different for Halloween, when consumers spend ample money on costumes, decorations, and candy. According to Best Life, you should avoid Walmart for both candy and decorations this year.
Walmart's known for its affordable prices, but this year, other big box stores like Target are offering lower prices on everyone's favorite Halloween decorations. For example, Best Life notes that fake spider webs cost only $4 at Target, while they cost nearly $6 at Walmart. This may not seem like much, but it will add up quickly if you're purchasing multiple sets of webs or tacking on more decoration purchases. Target's also well-known for its cute seasonal decor, so it's a win-win.
Because of this, Target should be your go-to over Walmart if you have a store location near you.
Bath & Body Works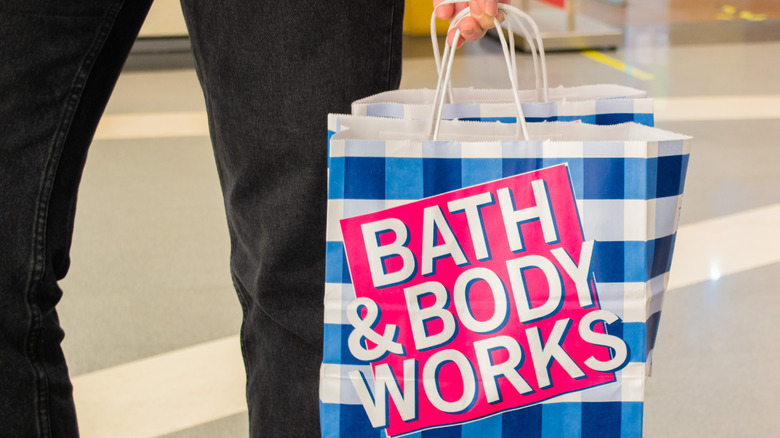 Yuliasis/Shutterstock
For similar reasons to Walmart, you may be better off avoiding Bath & Body Works this year. We know: This one is heartbreaking to hear. Everyone loves indulging in the chain's latest fragrances and home decor, but sometimes, their cuteness doesn't always justify their prices. 
According to Simple Most, Bath & Body Works' 2021 lineup for Halloween includes new fragrances like Pumpkin Carving for its candles, and they're back with cuter-than-ever decor, including a bat-shaped candle holder and a nightlight designed to look like a vampire dog.
However, Bath & Body Works is known for having higher prices than usual because they offer such good semi-annual sales and various other savings options (via True Money Saver). Unfortunately, the Halloween season doesn't fall under any of the store's traditional semi-annual sale periods, meaning you're likely to find cheaper Halloween-themed decor and candles elsewhere.
Party City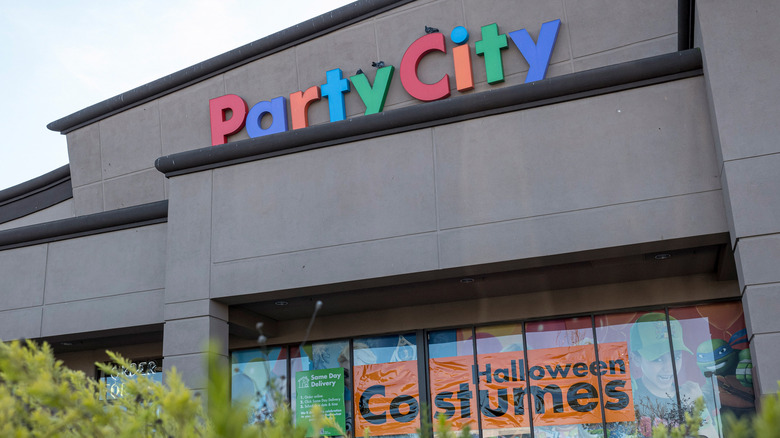 Bloomberg/Getty Images
Saving money is the name of the game when it comes to decorating any space, especially during the holidays, and that's why certain speciality chains should be avoided. These stores often mark up their items to yield the most profit because they know people will be decorating en masse during this time of the year. This is why you should avoid Party City this year. According to Money Crashers, stores like Party City are "equally problematic" to pop-up stores like Spirit Halloween due to their higher prices, all in an attempt to get the most money out of you.
The other issue with Party City is that they may simply not have the decor items you're looking for. While its premise sounds like it might, the store's stock often focuses more on party decor such as streamers, party bags, and balloons, though it does sell some Halloween costumes every autumn. It may just not have the home decor you're looking for.
Hobby Lobby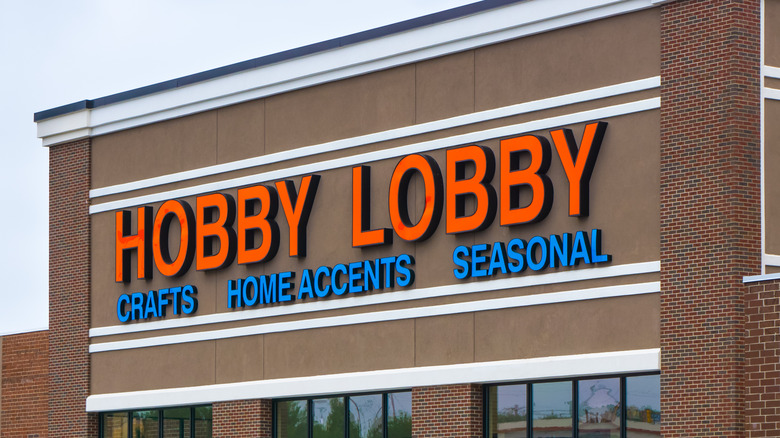 Ken Wolter/Shutterstock
Finally, there's one particular store from which you should never buy Halloween decorations, but it's not for a pricing reason. Instead, it simply stopped selling Halloween decor, meaning you couldn't purchase any from there if you tried. 
According to Totally The Bomb, Hobby Lobby hasn't carried Halloween decor in a few years now, citing religious beliefs as the reason the company stopped this practice. Hobby Lobby used to be a go-to for decor for any season, including Halloween, but that's now a relic of the past. This isn't surprising, though, as the crafting chain has doubled down on its religious beliefs in recent years.
Ultimately, decorating for Halloween is one of the most fun times of the year, and you can find decorations for this season at nearly any store, so Hobby Lobby's discontinuation of Halloween items isn't too big of a loss. Happy shopping, and happy Halloween!